Reviewing 5 biggest Vince McMahon's failed projects
Vince McMahon is a wrestling genius. A few decades ago, wrestling was a territorial business. It wasn't as popular as it is today and the wrestlers weren't internationally known to the world. However, this all changed soon when Vince McMahon took over his father's wrestling business and formed the World Wrestling Federation (WWF). He has made WWE a billion-dollar company and currently holds a monopoly in the industry. Even though McMahon has made several huge decisions that have added millions of dollars in his pocket, he also made several mistakes, which could be counted as his biggest failures. In this article, we will talk about 5 Vince McMahon's failed projects.
#5.

XFL
Originally, XFL started in 2001 but was shut down during its inaugural season.  It was a failed business project. And almost two decades later, McMahon restarted XFL, looking stronger than ever. But when the Coronavirus epidemic took over the world, it closed several businesses permanently and XFL was once of them.
Five weeks to the league, McMahon filed for bankruptcy, and this marks as another of his failures.
#4.

WWF New York
Vinnie Mac also tried his hands on the restaurant business. After the rise of WWF, he thought that starting a wrestling-theme based restaurant in New York is profitable, except he was so wrong. The business didn't generate enough revenue and soon, he had to suspend further operations after three years of WWF New York (later rebranded as The World). So, this another Vince McMahon's failed projects that did not see any success.
#3.

WBF
It seems like Vince McMahon has failed more times than succeeding in starting a new business. Back in the late 90s, McMahon began to World Bodybuilding Federation (WBF). It was… boring. So much so that the fans didn't even care about the competitors who were trained to become the WBF Champion
A few months later, even this endeavor was shut down. Fans who were watching WWE during the Attitude Era might recall that this was more of a marketing campaign for ICOPRO, a bodybuilding supplement sold by McMahon. This is the second business that was closed after three years, just like WWF New York.
#2.

No Holds Barred
Apart from the wrestling business, WWE also has its own studio (WWE Studios) and they have produced quite a few movies to this date. Once, Vince McMahon financed a film starring Hulk Hogan, No Holds Barred, which generated over 16 million in revenue.
While we can't calculate the actual losses due to this film, we can say that McMahon lost millions here too. Once he joked that Hogan promised him to return his salary if the movie flops… we guess he still hasn't.
#1.

ECW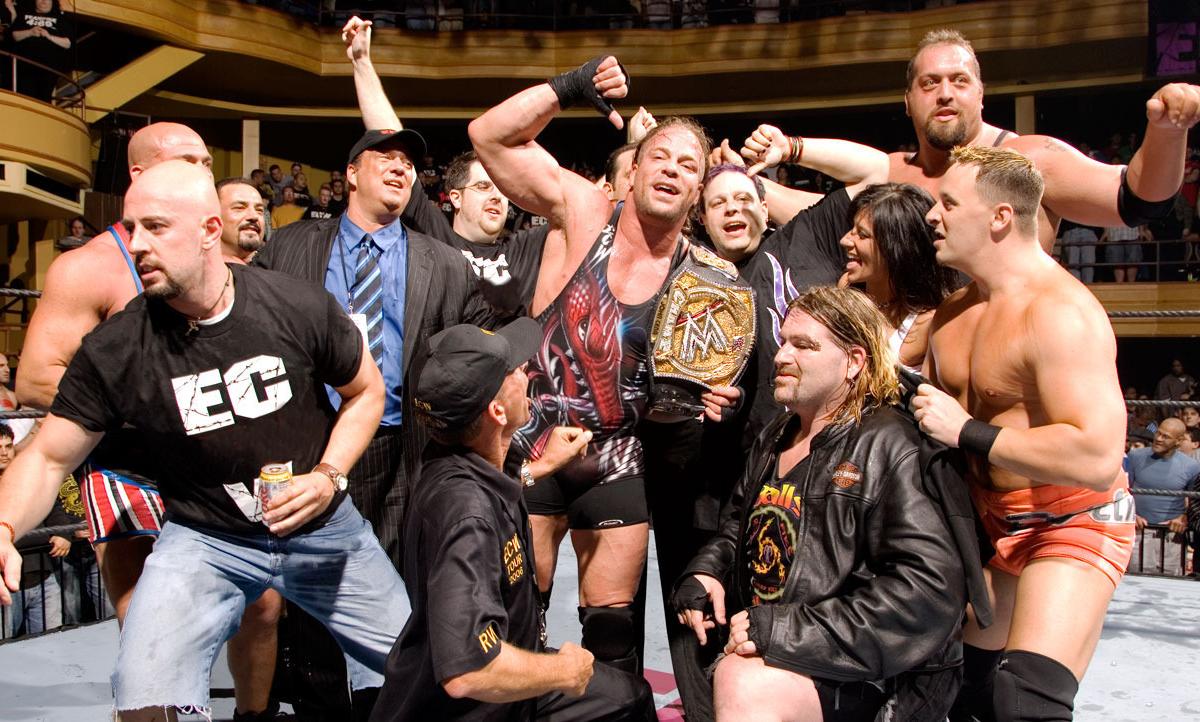 Eastern Championship Wrestling (ECW) was once one of the best wrestling promotions in the world. Tod Gordon founded the promotions in 1992, but a year later, Paul Heyman took over the company and rebranded it as Extreme Championship Wrestling.
For a few years, ECW was a profitable business until it went bankrupt in 2001. Two years later, McMahon bought the company's assets and restarted it in 2006 as the third brand of WWE. Four years later, they had to cease operations and it is widely believed that it was done on purpose. McMahon wanted to destroy ECW's legacy forever and this is what happened.