Since Joe Burrow is in charge of the Bengals' depth quarterback room, the team doesn't want to lose their veteran player, and Burrow also wants to keep in touch with the team and is currently in serious contract extension talks.
Burrow of LSU is selected by the Cincinnati Bengals as the first overall pick in the 2020 NFL Draft. Since then, he has vowed to devote himself fully to the team, leading Cincinnati to repeated appearances in the AFC Championship in addition to consecutively AFC North Division titles.
What was the remark of Joe Burrow about his contract extension with the Bengals?
The quarterback's rookie contract had a fifth-year option as the team exercised it in April, guaranteeing him $29.5 million for the 2024 campaign. Since the Heisman trophy winner stated in 2020 that winning the Super Bowl is his main goal, a great quality that Tom Brady also possessed, the quarterback has been dedicated to the team from the start of his career.
Though the 26-year-old is still unable to win a Super Bowl for his team, he kept his promise. In almost sole possession of the quarterback room, he led the group that reached Super Bowl LVI in 1988 to their first AFC championship.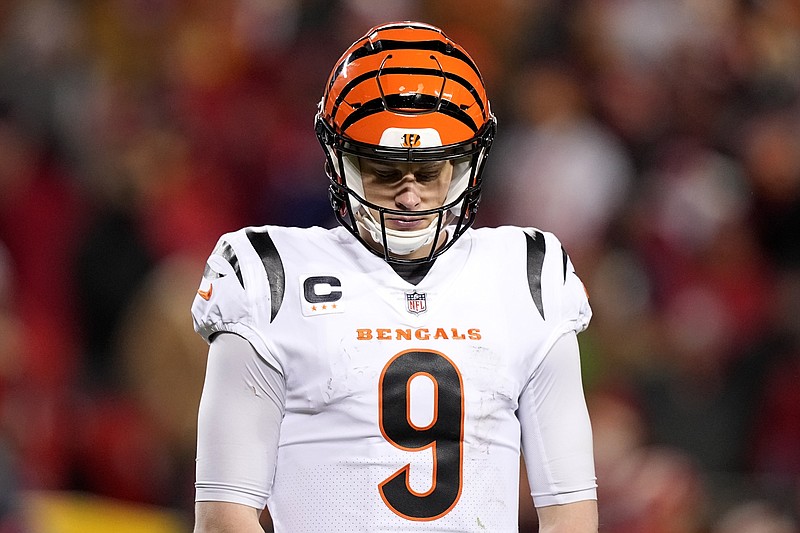 The 26-year-old once more allayed the fans' confusion on Tuesday during his first media appearance since the conclusion of the 2022 season and maintained his apparent commitment to the Bengals as he is up for a contract extension with the team.
"I'm pretty clear on what I want in the contract and what I think is best for myself and the team. So we're on the road to making that happen," he told regarding his contract extension with the Bengals.
The star quarterback has a career record of 24-17-1 with the Bengals and has thrown for 11,774 yards, 82 touchdowns, and 31 interceptions over the course of three seasons, demonstrating his level of dedication to the group. On that particular day, he added that he preferred to keep matters pertaining to contract extensions private between himself and his team and did not want to discuss them with the media.
"I'm involved. That's in the works. That's not really something that I like to play out in the media. Just the way I think they want to do business, I want to do business, we prefer to keep that between us," he added.
Every team hopes to have a dedicated player like Joe, and the Ravens recently extended Lamar Jackson's contract in order to achieve this goal. However, the Bengals will undoubtedly feel relieved by JB's commitment and their uncertainty regarding the quarterback's intention and team goal will be cleared.