In the realm of the NBA, your choices reflect your hopes, not your fears. As is the case of D'Angelo Russell and his impending free agency which is one of the key choices the LA Lakers must make. After losing in the Western Conference Finals earlier this week, the Los Angeles Lakers are already making plans for the 2023 summer.
Before Russell enters the free agent market on June 30, the Lakers have the option of negotiating a contract with him. If not, they may let him evolve as an unrestricted free agent, which would allow other teams to make offers that the Lakers would simply not want to match.
Lakers looking for sign and trade deal with D'Angelo Russell ahead of free agency
The Los Angeles Lakers' biggest area of uncertainty as free agency draws near is at point guard. The Lakers' decision on D'Angelo Russell and his future is absolutely crucial because he is anticipated to become an unrestricted free agent. Russell very well was the centerpiece of the deal that sent Russell Westbrook from the Oklahoma City Thunder to the Utah Jazz.
However, after an abysmal showing in the Western Conference Finals, he might exit from LA much sooner than anticipated. Although there doesn't seem to have been much activity on a sign-and-trade to upgrade at the position, the Lakers have reportedly been looking for one. The smartest thing for Los Angeles to do if a sign-and-trade doesn't happen is to re-sign Russell.
A shorter-term contract may be the best solution for both D'Angelo Russell and the Lakers in free agency.https://t.co/lNE87yzrKw pic.twitter.com/qWJxOhWxOo

— Lakers Nation (@LakersNation) June 19, 2023
Since the Lakers' 2020 championship, when LeBron James, then 35, and Rajon Rondo, then 33, succeeded as the team's primary ballhandlers, Los Angeles has employed a rotating cast of point guards. The Lakers are searching for a point guard answer for the fourth summer in a row. James' ever-increasing ailments, older age, and internal recognition that he should play off the ball more.
It interestingly has made Los Angeles' offense increasingly dependent on playmaking, supplemental ballhandling, and shot creation. It's the reason the Lakers have always been intrigued by the prospect of signing exceptional scorers at the guard position like Damian Lillard and Kyrie Irving. Before June 30, D'Angelo Russell may only sign a two-year contract from Los Angeles with a maximum of $67.5 million.
D'Lo's abysmal postseason shrunk outside interest
In the Western Conference Finals for the Denver Nuggets versus the LA Lakers, "D-Lo" has had a pretty difficult time. The guard, a former All-Star, averages only 9.0 points and 4.0 assists. In two games, he has made 1-8 from behind the arc, including 7-19 field goals. While he is on the court, the LA Lakers are outscored by 41 points, whereas when he is off the court, they are +30.
D'Angelo Russell has always had a questionable defense, which normally reduces his efficiency. Yet, his offense has all but disappeared, making him all but unplayable. Jamal Murray, the starting point guard for the Denver Nuggets, has had an outstanding series while Russell has struggled.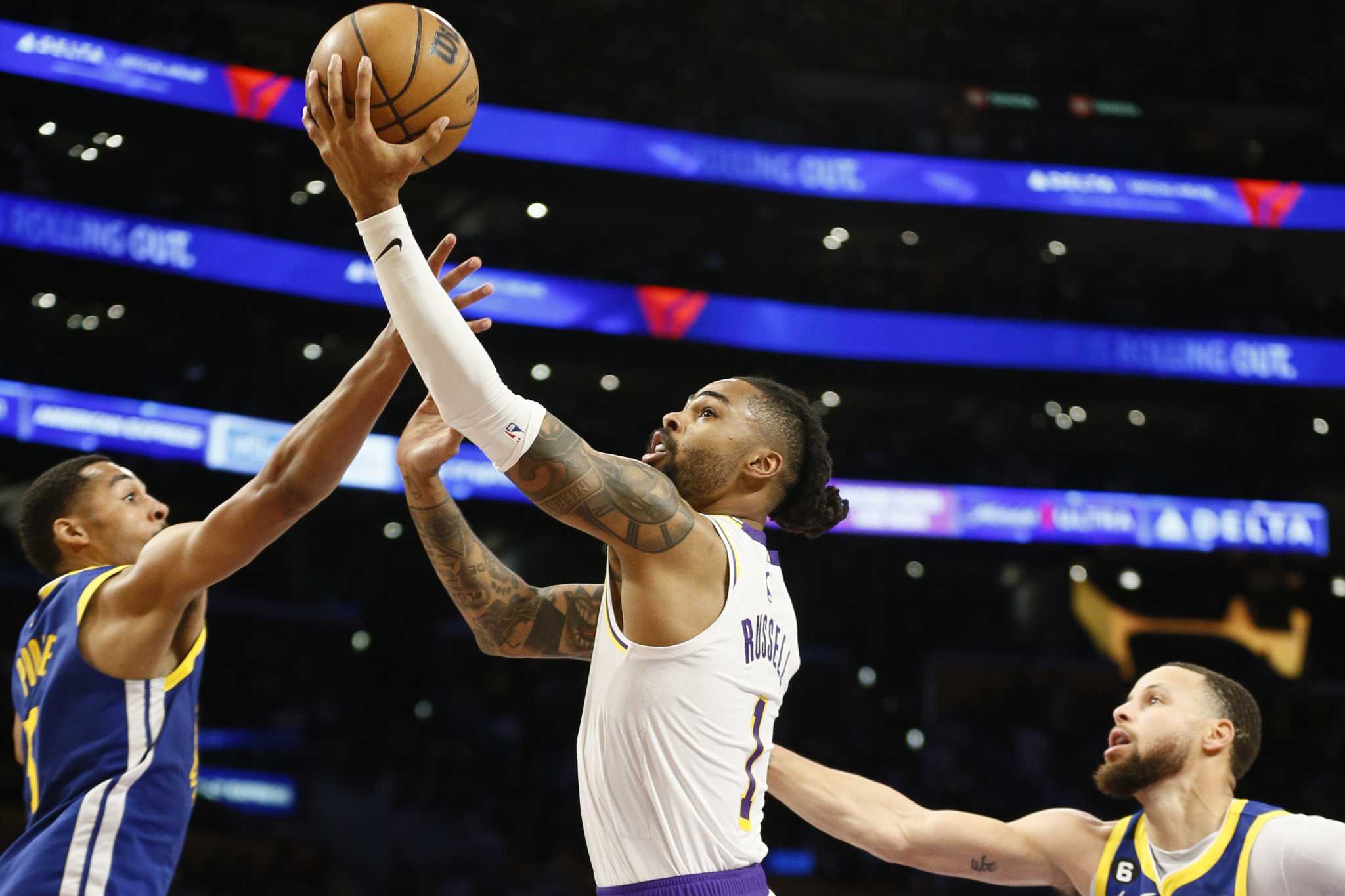 Outsiders had thought that Russell would make around what Fred VanVleet currently makes from his four-year, $85 million contract, which would have been a slight pay cut from Russell's current, too generous, four-year, $117.3 million contract.
D'Angelo Russell all things said and done is a playoff underdog and sees his stats plummet when the lights are brightest, unlike VanVleet, a proven champion who has performed admirably in crucial situations before.