The Minnesota Timberwolves' former general manager David Kahn's draft choices have frequently drawn criticism, and his selection in the 2011 NBA Draft only served to highlight his dubious record. Despite being known for skipping over Stephen Curry in 2009, Kahn's biggest draft day error occurred in 2011.
He managed to thoroughly sabotage the selection with a late second-round choice. The details of this regrettable choice are not disclosed in the book, but it emphasizes the criticism of Kahn's tenure that has already been made and adds to the story of his poor general manager choices.
David Kahn overlooked Stephen Curry twice despite picking consecutive PGs
In the French LNB Pro B league, Paris Basketball's president is none other than former general manager David Kahn, who made headlines for not taking Steph Curry in the 2009 NBA Draft. Despite his current attention on growing basketball in France, Kahn's time in the US will be remembered for his bad choices, especially the decision to ignore Curry.
The Minnesota Timberwolves' top choices were instead Ricky Rubio and Jonny Flynn, according to Kahn. Although Rubio had a solid career, it was nothing compared to the incredible success that Curry experienced as a four-time NBA champion and exceptional shooter. A crippling hip injury caused by Flynn caused his career to quickly fade out.
Curry stated "David Kahn, my guy." "I'm not sure where he is right now," Curry said. "I'm not sure whether that ever got out — there's a story. Everyone knows how much I enjoy golf — I play it in my free time and all. I heard he didn't select me because it's cold in Minnesota. I wouldn't be able to play as much golf, which would have made me miserable."
Rubio and Flynn are comparable to iconic guards Walt Frazier and Earl Monroe, according to Kahn, who justified his selections. Kahn's management of the Timberwolves had a poor record of 89-223. Despite the 2009 draft's obvious failure, Kahn steadfastly refused to admit his error and defended his position in departure interviews.
Steph currently boasts $160M net worth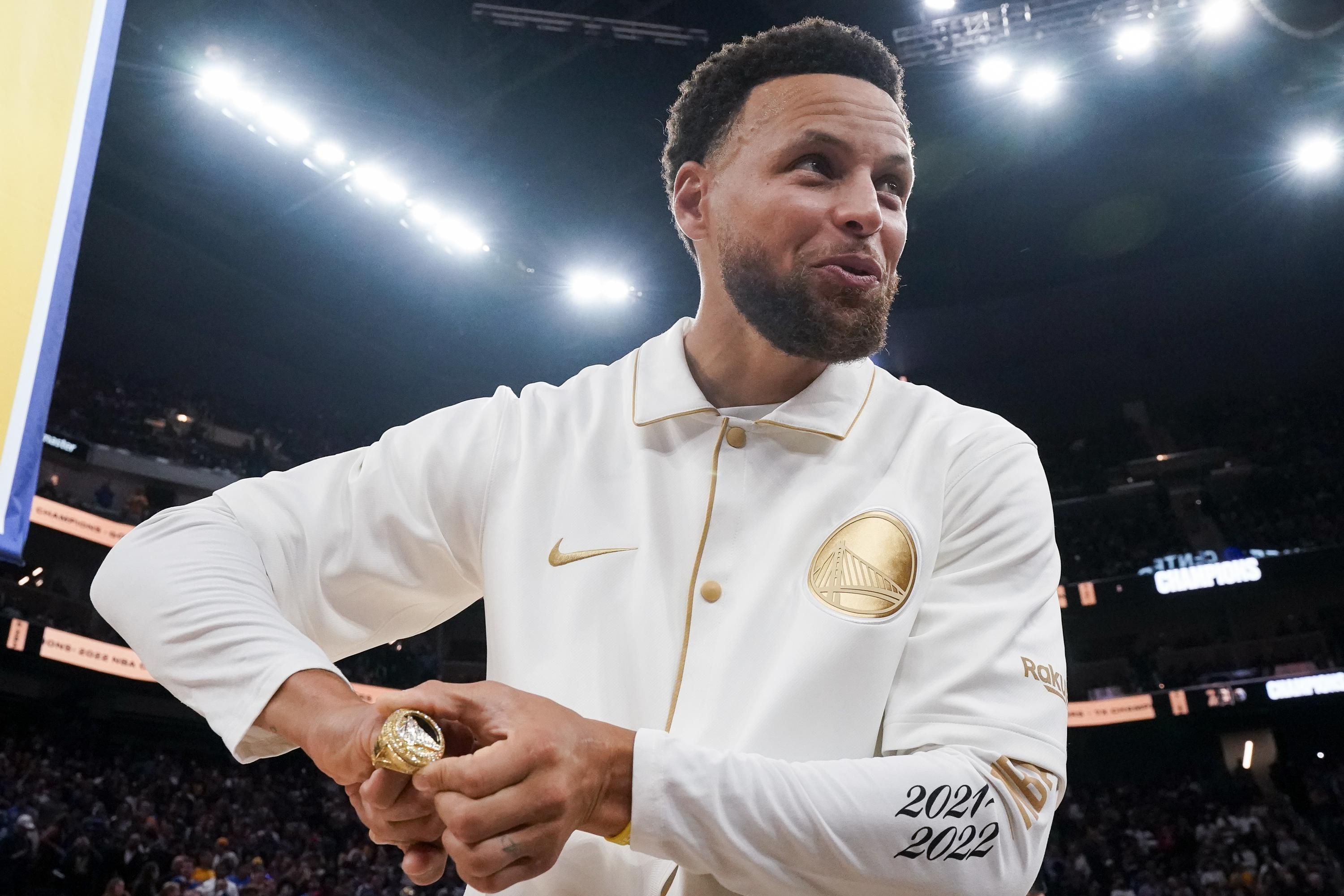 Stephen Curry, sometimes referred to as Steph, is a well-known NBA player and a member of the Golden State Warriors. He has significantly accumulated fortune thanks to his remarkable on-court abilities, with a net worth of $160 million.
Curry earns a salary of almost $50 million and is ranked 11th on Forbes' list of the highest-paid athletes in 2021. Curry regularly participates in commercial endeavors and investments outside of his time playing basketball, which helps him increase his income.
The NBA Professional, widely regarded as the best shooter in NBA history, has completely changed the way the game is played because to his amazing long-distance 3-point shooting. Curry's father, Dell Curry, a former player for the Cleveland Cavaliers who was born on March 14, 1988 in Akron, Ohio, fostered his love of basketball.
Curry began honing his abilities at an early age while growing up in Charlotte, where his father was a player for the Charlotte Hornets. He eventually rose to become one of the best NBA basketball players and the highest-paid player in the league.