Suns' Devin Booker drops NBA conspiracy bombshell following frustrating loss to Lakers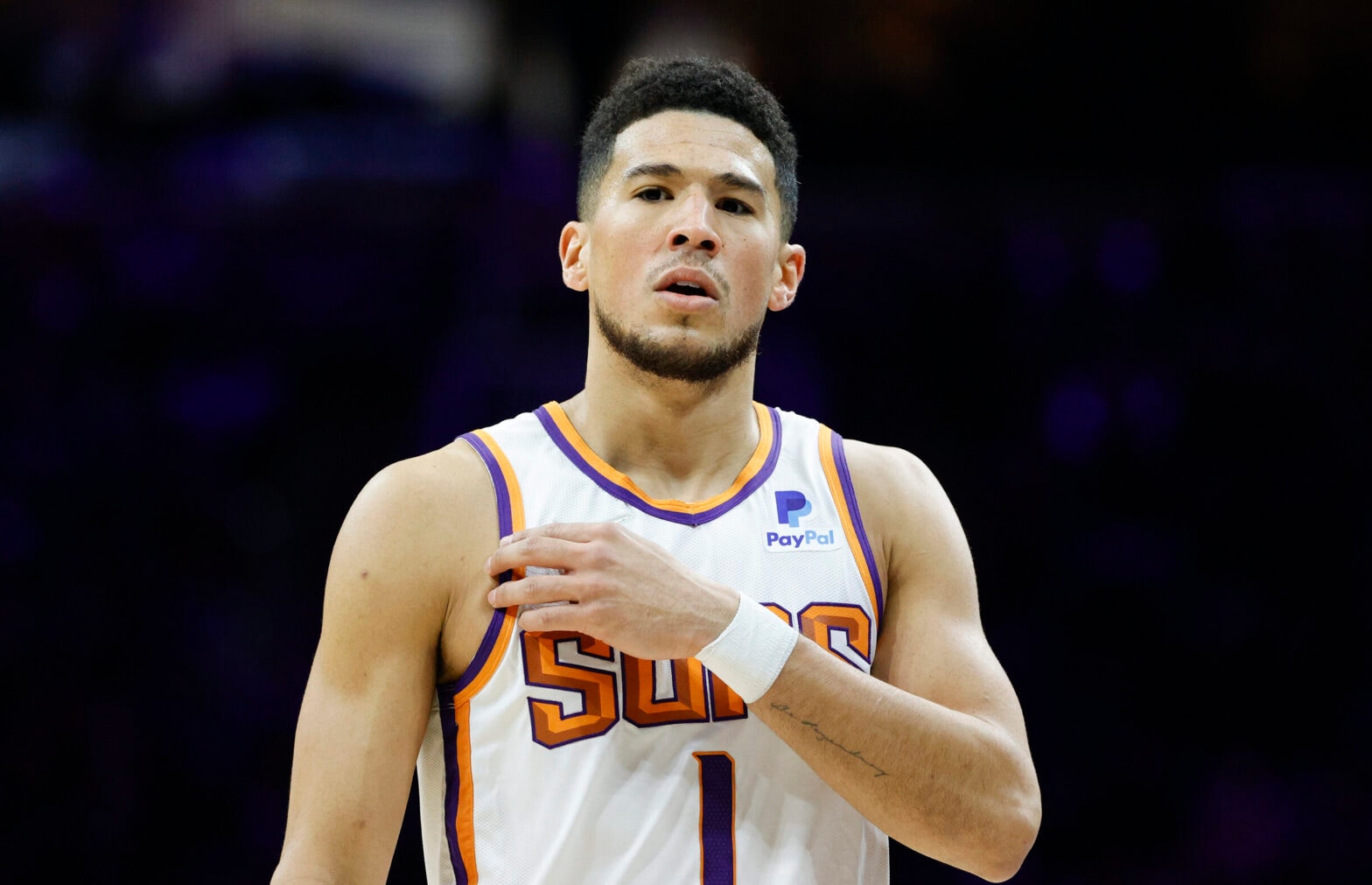 In an electrifying match on Wednesday night, the Phoenix Suns, led by Devin Booker, were defeated by the Los Angeles Lakers, despite Booker's remarkable 33-point performance.
The 26-year-old star expressed his frustrations following the loss, going as far as suggesting an NBA conspiracy to assist the Lakers in securing a spot in the playoffs. This claim was fueled by the significant disparity in free throw attempts between the two teams during the game.
What exactly did Devin Booker say?
The Lakers emerged victorious with a 122-111 score, benefitting from a substantial advantage at the free-throw line. They took an impressive 46 shots from close range, while the Phoenix Suns had only 20 attempts at the charity stripe. Booker stated, "After the game is controlled in the first half and we're down 20 to 30 free throws, it's kind of easier for them to give us some after that."
Devin Booker after last night's loss to the Lakers:

"I understand the agendas that are being pushed, and trying to just get that out of my head and go out there and compete."

(via ESPN) pic.twitter.com/C7FRnjzfjc

— Legion Hoops (@LegionHoops) March 23, 2023
The potential boost in viewership from the Lakers' participation in the postseason could be seen as a motive for this alleged conspiracy. Suns fans voiced their discontent and called out the referees, specifically Scott Foster, for their handling of Wednesday's game.
The Phoenix Suns' free throw disparity in the last six games:

– vs Lakers: 20 to 46
– vs Thunder: 24 to 36
– vs Magic: 17 to 23
– vs Bucks: 16 to 37
– vs Warriors: 22 to 24
– vs Kings 22 to 37

A 121 to 203(!) free throw difference against their opponents pic.twitter.com/tLYW8lkIFO

— Suns Lead (@SunsLead) March 23, 2023
The Suns currently cling to the 4th seed in the West, just ahead of the Los Angeles Clippers. However, a few more losses might push the team into the play-in tournament berths with only ten games left in the regular season.
During the live ESPN broadcast of the Suns-Lakers showdown, sideline reporter Jorge Sedano shared that head coach Monty Williams had disclosed that Kevin Durant is expected to be re-evaluated on Thursday, March 30. Should Durant be cleared to play, he may have the opportunity to participate in six regular-season games before the playoffs commence.
One of these upcoming games, scheduled for April 8, will pit the Suns against the Lakers once more. This high-stakes match offers the Suns a chance to even the season series against the Purple and Gold, potentially dashing their postseason aspirations in the process.