In an unexpected turn of events, WWE Women's Tag Team Champion Liv Morgan has been confirmed to have relinquished her title. Michael Cole, the renowned WWE announcer, made the shocking announcement during Monday Night Raw, leaving fans speculating about the reasons behind Morgan's decision. While the specifics remain a mystery, this development has certainly set the stage for an intriguing storyline in the women's division.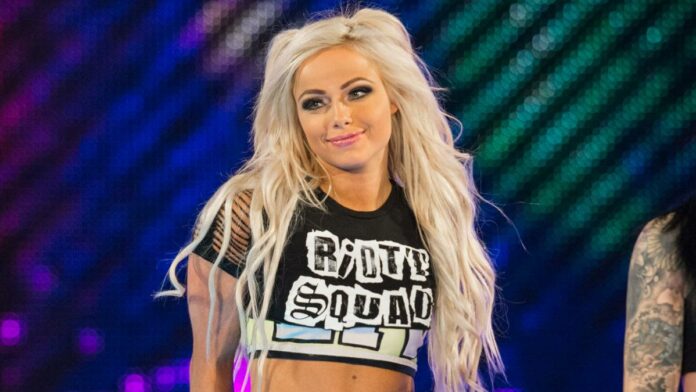 As the WWE Universe tuned in to Monday Night Raw, they were greeted with the surprising news that Liv Morgan had chosen to vacate the Women's Tag Team Championship. Michael Cole, in his characteristic fervor, delivered the announcement, raising questions and sparking discussions among fans worldwide. The decision has left the WWE Universe on the edge of their seats, eagerly awaiting further details and potential revelations.
Despite the lack of concrete information, speculation is running rampant regarding the reasons behind Morgan's abrupt departure from the title scene. Some believe that internal conflicts within her partnership, while others suggest that Morgan has her sights set on a different championship opportunity altogether. Regardless, the vacant title leaves a void in the women's tag team division, which is certain to ignite fierce competition as various teams vie for the chance to claim the gold.
WWE Tag Team Championship: The Road to the Replacement, Who Will Step Up?
As the WWE women's tag team division faces the vacancy left by Liv Morgan's exit, the question on everyone's minds is, who will step up to take her place? With an array of talented female Superstars at their disposal, WWE management has an opportunity to ignite fresh rivalries and showcase new alliances. The race to become the next Women's Tag Team Champion is now wide open, and the landscape of the division is primed for exciting transformations.
The absence of Liv Morgan from the women's tag team title scene leaves fans buzzing with anticipation. Who will seize the opportunity to challenge for the prestigious championship? Will we witness the formation of new alliances or the resurgence of established partnerships? Only time will tell, but one thing is certain: the road to the replacement promises to be a thrilling journey.
In conclusion, Liv Morgan's removal of the WWE Women's Tag Team Championship has created an air of uncertainty and excitement within the wrestling community. The mystery surrounding her decision and the subsequent vacancy in the division have fans eagerly awaiting the revelation of the replacement.
As the WWE Universe continues to speculate and theorize, the women's tag team division stands on the precipice of a new chapter, with numerous talented Superstars vying for the chance to etch their names in history as the next Women's Tag Team Champions.