Ranking top 10 best Asian NFL players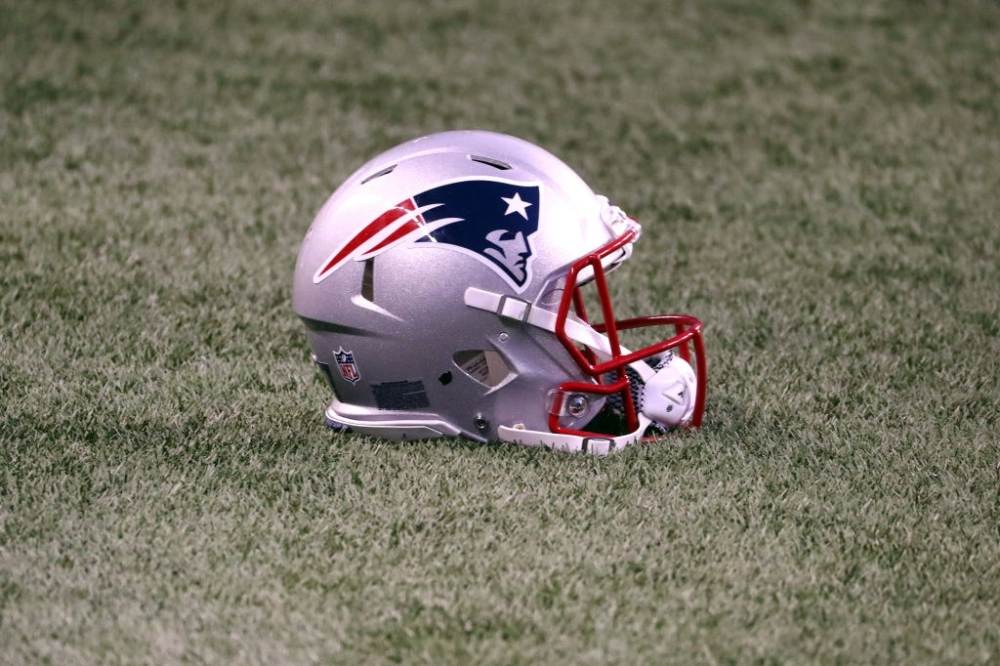 Although Football is an American game, few former Asian NFL players entertained the fans during the 80s to 90s. However, in recent years you can hardly see any top-notch Asian footballers. 
On the other hand, numerous Asians participate in other American sports, and they are doing really well. For example, the younger generation knows NBA player Jeremy Lin, but there are no iconic Asian NFL players nowadays. That is why you may probably have come across the common question, are there any Asian NFL players?
In recent days there might be very few Asian footballers you can recall. But once there were many Asians in NFL who are still significant to the 90s football fans. 
We have looked at the NFL history from the beginning and brought out a list of 10 former NFL players of Asian ethnicity who shone in the National Football League. 
10 best former Asian NFL players
Asians started playing football in the 1970s, however, got into the NFL in the 1980s. We have considered all the Asian players keenly and come up with this list. 
#10. 
Will Demps
Demps was a half Korean former American Football Safety. He started his NFL career with the Ravens in 2002. Later he played for the Giants and Texans. However, he went undrafted in 2002, but Ravens signed him anyway, and he stayed with them until 2005. But, the Ravens included him in the team in 2004 for all 16 starting roster. 
In his NFL career, Demps has done 418 tackles, 4.5 sacks, and 6 interceptions. Alongside he won the First-team All-MWC award 2 times.
#09.
Ben Leber
Leber is a half Korean footballer who started his career in 2002 with San Diego Chargers, who later played with Vikings. During his career, he had 496 tackles with 24 Sacks and 5 interceptions.
Ben started playing football as a junior and was named to many high school All-America teams. At college level he switched his playing position as linebacker.
Apart from two All Big 12, he doesn't have any significant achievements. He retired in 2012, after searching for interested teams.
#08.
Eugene Chung
Chung actively played from 1992 to 2000 as an offensive tackle. During these 8 years, he played with 4 different teams and was a practice round member with another 2 more teams. He was drafted in the 1992 NFL for the Patriots.
Maybe he was not very successful as a player, but he has earned immense success as a coach. His success came with the Eagles, where he was an asst. offensive line, tight ends, and run game. Chung was also an assistant offensive line coach for Chiefs. Eagles have ended his contract in 2019, and he is not with any team in 2020. 
#07.
Brandon Chillar
Chillar is the second Indian-American player to play in the NFL, the first player was Sanjay Beach. St. Louis Rams picked Chillar in 2004, who later played for Packers. Although his NFL career lasted for only 6 years, he won a Super Bowl during that time, which was Chillar's great achievement. 
In his brief career Chillar had done 327 tackles with 8.5 Sacks and 6 forced fumbles. However, he played his best with Packer, where he played 34 games with 32 starts. He left the NFL in 2011 and joined  Elite Football League of India as an advisor.
#06.
Johnnie Morton
Although Morton had given his best for the teams, unfortunately, his teams could not do the favor to him. In 11 years of career, none of his team could win a trophy as he. Morton was drafted for Detroit Lions, but he also played for the Chiefs and 49ers. Moreover, he also had a short career as an MMA fighter. 
He played as a wide receiver. In his whole career, Morton's total receptions were 624 in 8719 receiving yards. Besides, he had 43 receiving touchdowns.
#05.
Dat Nguyen
Nguyen was the first Vietnamese-American to play in the NFL and was recognized as All-Pro in the NFL. The Cowboys drafted him in 1999, and he played with them for 7 years. 
He played a total of 90 games in which he had a total of 516 tackles, interceptions 7, and quarterback sacks 6.0. However, his NFL career was brief while he had a charismatic college football career, which inducted him to the College Football Hall of Fame.
Dat Nguyen retired in 2005 and later worked as a coach with Cowboys and Texas A&M.
#04.
Tedy Bruschi
3 times Super Bowl and one Pro Bowl winner, Bruschi is Philipino American. He started his professional career in 1996 with the New England Patriots. However, he played189 games for the Patriots until his retirement, in which he was on the starting roster for 139 times. Besides, he completed 1110 tackles along with 12 interceptions and 3.5 sacks. 
Tedy also had great success in college football. As a result, he was inducted into the College Football Hall of Fame in 2013. Moreover, Bruschi contains a unique record. He was the footballer in NFL history who returned four consecutive interceptions for touchdowns. With all the records and achievements, he retired in 2009.
Because of his consistent performance for 13 years, Bruschi is considered as one of the best Asian NFL players.
#03.
Roman Gabriel
Roman Gabriel is the first Filipino-American quarterback, picked in the 1962 NFL draft by Los Angeles Rams. He is considered one of the best NFL players for the quarterback position in the 1960s to 1970s. During his career, Gabriel played for the Rams for 11 years and Eagles for 5 years.
Despite having many awards and achievements, including 4 Pro Bowl titles, Gabriel couldn't touch the super bowl. However, he became the MVP in 1969 and won the NFL comeback player of the year award in 1969. Roman is the only quarterback from that era who still has the "lowest interception percentage". He retired in 1977 and served as a coach later on.
#02.
Hines Ward
Ward was a South Korean NFL player who was picked by the Pittsburgh Steelers in the 1998 draft. Later he retired in 2011. All his playing career, Hines Ward spent time with the Steelers and became the all-time leader for Steelers as a receiver.
With the Steelers, Ward won 2 Super Bowl and 4 Pro Bowl. Ward earned the Super Bowl MVP Award for his extraordinary performance in Super Bowl XL. Besides, he also won some other awards too. 
Ward was listed as one of eleven NFL players who have 1000+ career receptions. Considering his career achievements and award, it would not be wrong if you listed him as one of the best NFL players of all
#01.
John Lee
So, far you come to know the 9 Asian players in the NFL. Have you ever wondered who started first? Who was the first Asian NFL player? 
John Lee was drafted as the first Asian player in the NFL. He is a Korean who played as a placekicker in college football for UCLA Bruins, where he became a two time All-American. Later in 2001, he was inducted into the UCLA Athletics Hall of Fame. Lee started his career with St. Louis Cardinals, and he was the 32nd overall pick. 
His career was more successful in the NCAA than the NFL. However, John Lee played 3 Rose Bowl in 1983, 1984, and 1986. Later the LA Raiders signed him for the 1988 season.
These are the handpicked list of best Asian NFL players. Although the USA has millions of Asians, you rarely see them playing football. It is because they change their career after college, or sometimes, they can not make it to the NFL.
But, these top NFL players of Asian ethnicity will always remain listed in NFL history.