Amid the Kansas City Chiefs QB Patrick Mahomes and the Buffalo Bills QB, Josh Allen's potential interest in acquiring the Arizona Cardinals' former wide receiver DeAndre Hopkins, the Cleveland Browns' quarterback Deshaun Watson voiced his expectation to enjoy a potential reunion with his former teammate.
Hopkins hit the free agency market after getting released from Arizona as they couldn't find a potential suitor for him and multiple teams are vying to take the wide receiver's service since then.
Deshaun Watson's comment on potential reunion
Watson bid adieu to the Houston Texans to join the Browns by signing a five-year, $230 million fully guaranteed contract and opened up to the reporters at the Browns charity golf outing at Westwood Country Club addressing the potential rumor of D-Hop ending up in Cleveland and longing to enjoy a potential reunion with him.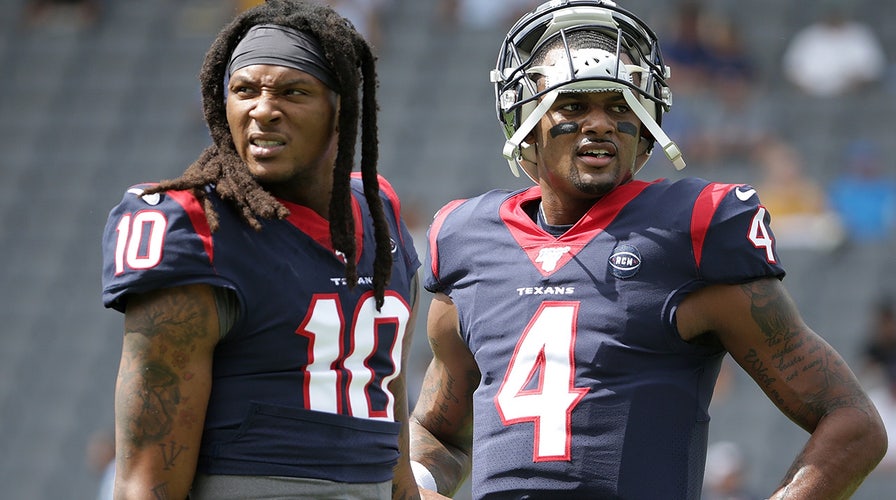 "I know there's a lot of things swirling around in the media of him possibly coming to Cleveland. And for me, my answer to that is, of course we would love to have him. He knows that."
The Browns QB said he doesn't hold the authority to make the deal successful, albeit he ensured luring the Brown team to bring his former teammate.
"We had a lot of connections, but that's kind of out of my range of things, of kind of coordinating things. So all I can do is make a call and see what happens and like (general manager Andrew Berry) do the rest."
How many years did Deshaun Watson play with Deandre Hopkins?
Watson and the three-time All-Pro were teammates in Houston from 2017-20 and the Clemson University product revealed being in constant touch with his 30-year-old friend.
"Me and D-Hop, we just naturally talk. We've been talking since the Houston days. … He's always been a brother of mine. … Our connection, our relationship has always been great. … Of course, we would love to have him. He knows that."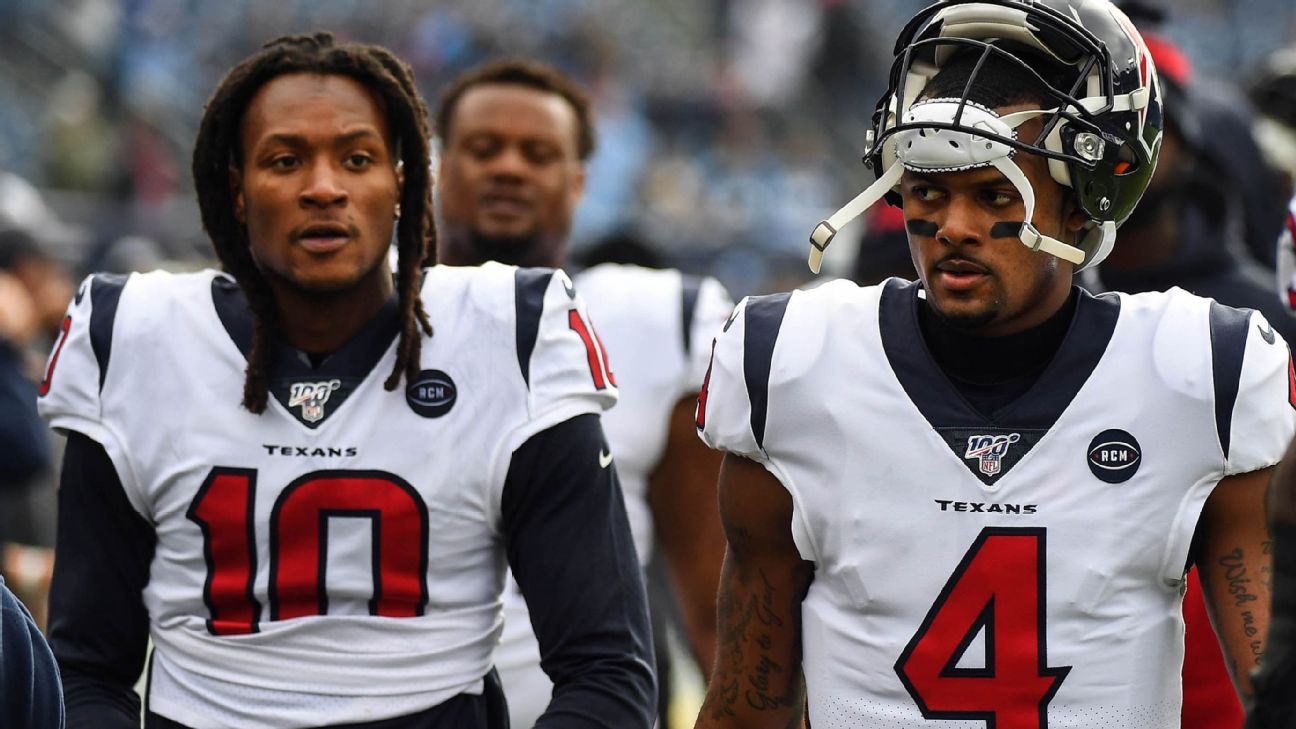 The formidable duo combined for combining for 264 completions on 487 targets for 3,343 yards and 25 touchdowns throughout 38 games together and Watson credited the ex-Cardinals for the incredible records.
"He just makes the throws a lot easier. His range, catch radius is super. It's probably the best in the league. Just the things he can do, he just made my job a lot easier. I just put the ball in his direction. He made the plays."
If Hopkins ultimately ends up in Cleveland, the Browns fans can aim at reshaping the team's offense and making them a legitimate contender in the upcoming season.
Which team do you think D-Hop will end up with? You can let us know your predictions in the comment section.