Cardinals reportedly to save $12million releasing WR Chosen Anderson this off-season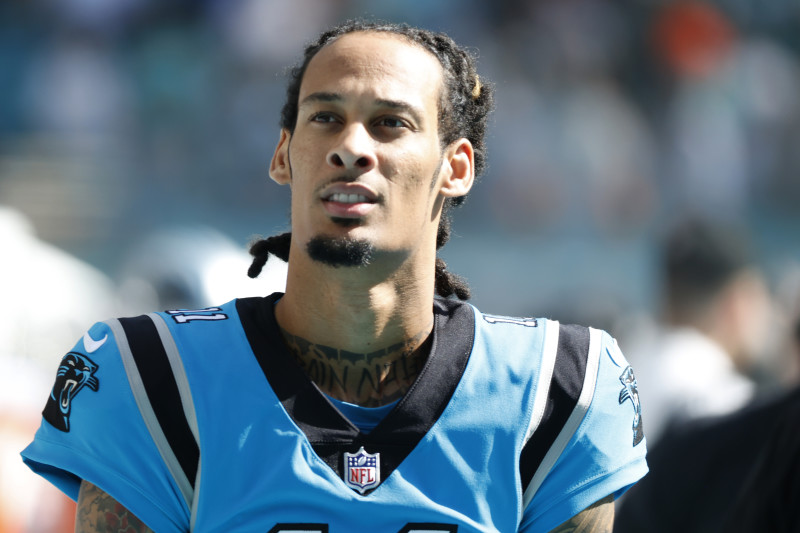 Coming into the summer, the Chosen Anderson must face some difficult financial choices. Pro Football Focus predicts that Chosen Anderson's deal will most likely be a financial victim.
Both the general manager and main coach of the Arizona Cardinals are new hires.
After the arrival of GM Monti Ossenfort, the Cardinals chose to move on to Jonathan Gannon, a former DC for the Philadelphia Eagles.
Two of Arizona's most important offseason tasks have already been completed, but with free agency just around the bend, the Cardinals will have more than 30 athletes prepared to enter the market.
With a new administration in charge, difficult choices must be made about athletes like Byron Murphy Jr. and Zach Allen.
One cap change that may provide the Cardinals a little extra spending cash may not be too difficult to choose.
Each NFL club has one player identified by Pro Football Focus as a top cap victim possibility. Receiver Chosen Anderson is on the field for the Cardinals.
🚨The Arizona #Cardinals are expected to move on from wide receiver Chosen Anderson this off-season, per source.

The former UDFA had a career-low 20 receptions in 2022 for 282 yards and a touchdown.

Arizona will save 12M against the cap by releasing him. pic.twitter.com/phVN4Vou76

— MLFootball (@_MLFootball) February 24, 2023
Brad Spielberger stated, "The Cardinals traded for Anderson at the deadline while giving up very little draft capital after he essentially walked off the field in Carolina during another frustrating offensive showing for the Panthers. He didn't fare much better in Arizona, though, especially after quarterback Kyler Murray went down ". He added that "By the end of the year, Anderson was playing behind A.J. Green, who retired shortly after the season. The Cardinals should use 2023 as a rebuilding year with the No. 3 overall pick in hand and Murray recovering from a torn ACL. The savings from releasing Anderson are too good to pass up."
Through the regular season, Anderson was obtained for two selections in the late rounds. The Cardinals shouldn't second guess releasing Anderson even with DeAndre Hopkins' possible exit. He had several opportunities to make an impression but often fell short. After being moved from Carolina to Arizona, Anderson caught seven catches for 76 yards in ten games.