A budding star in tennis gets the respect and attention of both spectators and seasoned players. Kei Nishikori, the former No. 4 in the world, has been gushing about young and brilliant youngster Carlos Alcaraz.
Alcaraz was recently compared by Nishikori to the famous Rafael Nadal, but with the addition of extraordinary speed. Alcaraz downplays compares to the Big 3, but his extraordinary abilities and distinctive playing style have garnered him considerable praise and respect from the tennis community.
Alcaraz humble about Big 3 comparison staying focused on personal growth
Carlos Alcaraz, a young Spanish tennis prodigy who is only 20 years old, recently won the electrifying finals of Wimbledon 2023 by defeating Serbian legend world No. 2 seed Novak 'Djoker' Djokovic. Rafa Nadal, Roger 'Jesus-Fed' Federer, and Novak 'Nole' Djokovic are three tennis greats who Alcaraz's coach, Ferrero, compares to Alcaraz. Carlos maintains his modesty in the face of the flattering comparisons, saying that he is not attempting to emulate anyone but rather to be loyal to himself.
"I didn't take some pieces from the Big 3, I just try to be myself."

The one and only, @carlosalcaraz. ✨ pic.twitter.com/5eypeC2BVn

— Tennis Channel (@TennisChannel) July 26, 2023
As we all know Alcaraz idolizes Rafael Nadal and hopes to face him in the 2024 Olympic finals in Paris. On being asked how he feels about being compared to the Big 3 of Tennis by veterans and admirers all across the world Carlos views himself as a distinctive and modern version of the sport, blending components from the Big 3 while keeping his own personality, despite Djokovic's compliments.
However, the rising star is grounded and committed to daily improvement, believing in the value of perseverance and personal development. In spite of his legendary accomplishments, Carlos Alcaraz still focuses on his self-development and personal growth and improving every day as a tennis player.
Kei Nishikori compares Carlos Alcaraz to Rafa
Following Carlos Alcaraz's amazing triumph at Wimbledon, Kei Nishikori, a former No. 4 in the world, was astounded by the young star's talent. In Atlanta, Nishikori triumphantly returned to the ATP Tour after a tough 21-month injury layoff. Carlos Alcaraz's brilliance and originality astound Kei. Nishikori is excited to compete against the emerging talent.
According to Kei, Alcaraz is not like anybody else in tennis history and is even faster than the legendary Rafael Nadal. The teenage tennis player's excitement to face Alcaraz serves as a testament to his outstanding potential and distinguishes him as a unique player in the sport.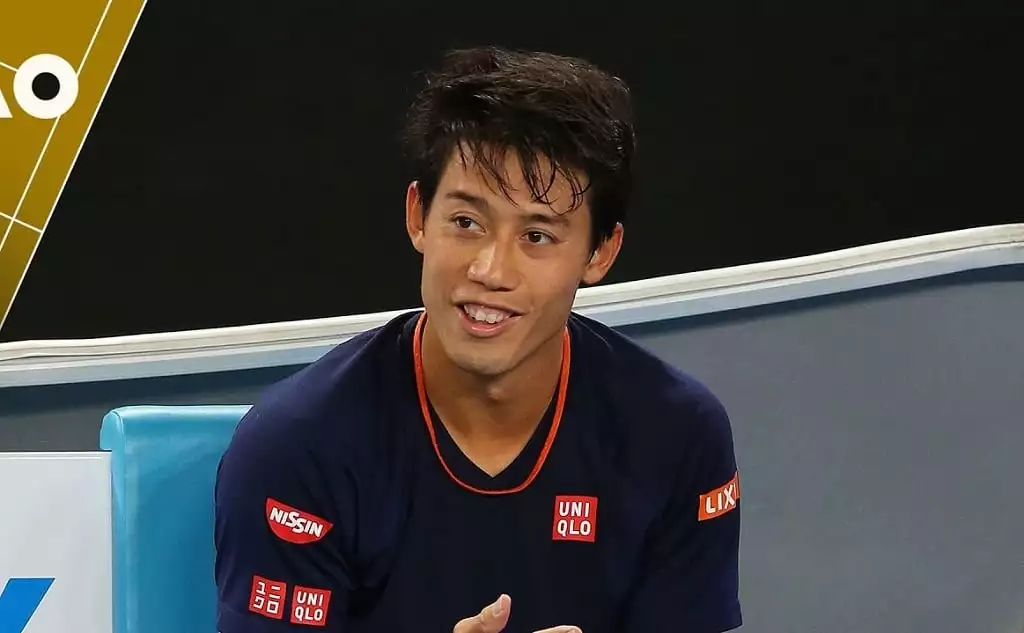 Kei Nishikori compared Alcaraz to Rafa drawing attention to the fact that Alcaraz is even faster on the court. Alcaraz is a distinctive and difficult opponent, according to Nishikori, who lauded his defense skills, amazing forehand, and reliable backhand.
In fact, Nishikori decided to have hip surgery to prevent a similar destiny to Andy Murray's, a choice he was happy to make because it let him keep his natural hip joint. His recovery, however, comes with its share of mental difficulties, such as uncertainty about recovering his prior range of motion and self-assurance.
Nonetheless, Kei stated his happiness at being back on the court, having no pressure, and playing freely. The unwavering support of his coaches, Max Mirnyi and Michael Chang, has spurred his eagerness for the opportunity to face off against the best players once more. Nishikori is continuing his comeback tour and has his sights set on the ATP 500 Citi Open in Washington, DC in order to get ready for his return to the renowned US Open.