In the previous week on Friday Night Smackdown, Jimmy Uso explained his action that was only to protect his brother Jey Uso from turning into an egotistical character like corrupt Tribal Chief Roman Reign. After that, Jey destroyed the whole bloodline with his superkick, even his brother Jimmy. Fans were also astonished to see the former Tag Champions split up in such a way, resulting in Jey quitting both Bloodline and WWE.
Fans were speculating to watch a match between Jimmy and Jey, but it seems like WWE may keep this match for any big event in the recent future to run the story of Bloodline. Moreover, The Usos may not agree on every decision right now in WWE because of the Friday Night fight, but they are still very close outside the ring.
Jey Uso spotted with Solo Sikoa and family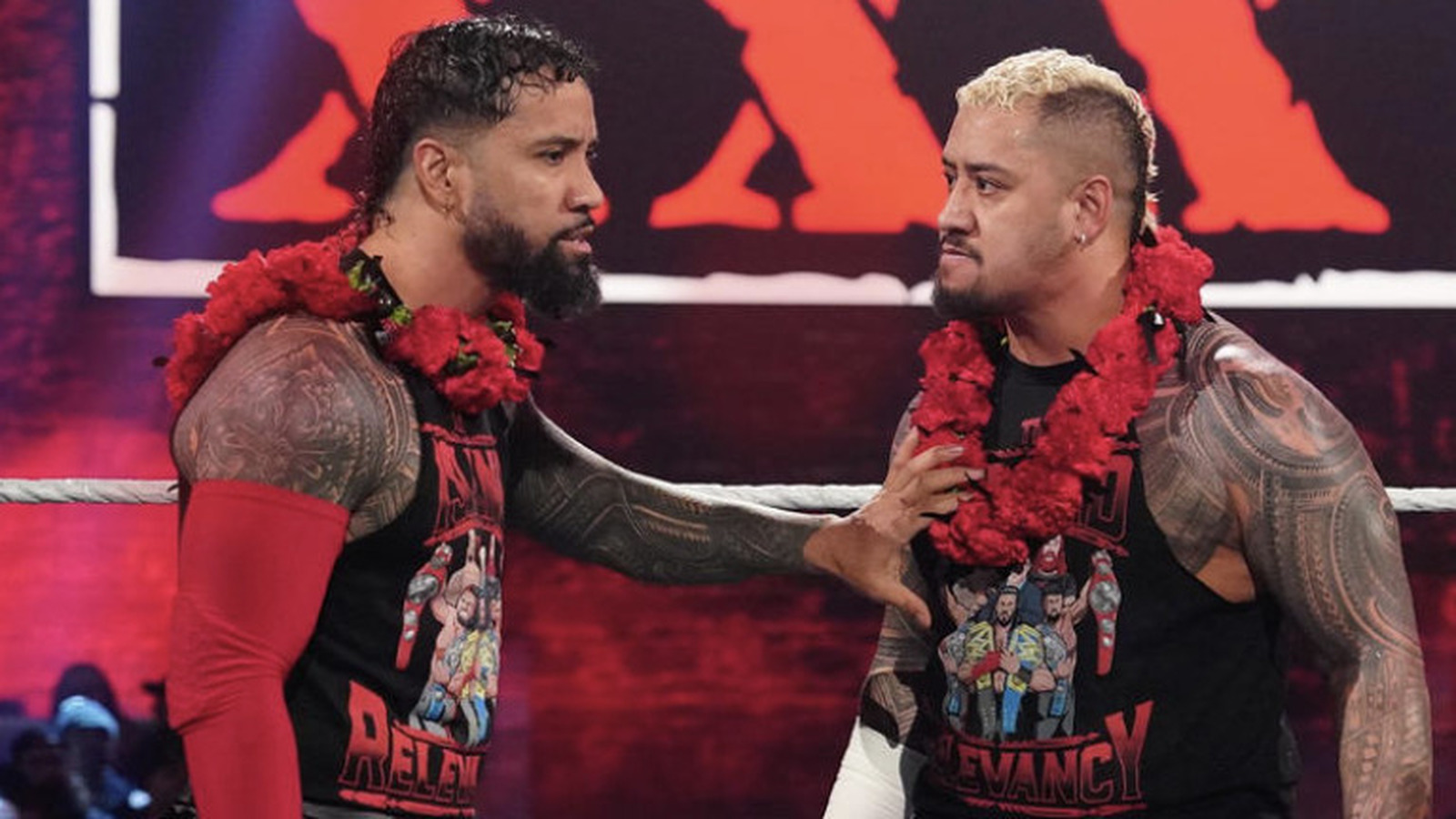 WWE wrestler Naomi recently shared a family portrait on Instagram who is the wife of Jimmy Uso. According to this family photo, the Fatu family is still extremely close and happy outside of the ring since Jimmy, Jey, and Solo were all there, which is easy to speculate. But somebody should learn from her how to keep the Kayfabe alive as a Bloodline member. Trinity Fatu just hilariously blurred out two persons in the post to let viewers feel the conflict between them since the relationship between the tag team's former champions is particularly strained inside the ring.
Trinity really blurred the faces of Jey Uso & Solo Sikoa out of the family pic 😂😂😂 pic.twitter.com/agsYtlv7bY

— Wrestle Ops (@WrestleOps) August 21, 2023
Even after blurring, the fans did not have a hard time understanding that the two people with severed heads in the picture are Solo and Jey. This photo reassures us that Bloodline's storyline does not negatively impact their families. Though the post was funny, fans are eager to see Jimmy on next week's smackdown live, as Paul Heyman said in the backstage interview with Kayla Braxton.
Why did Jey Uso leave WWE?
On the SmackDown episode after SummerSlam 2023, Jay Uso announced his departure from WWE. After being stabbed in the back by his brother Jimmy, Joshua Samuel was fired up to take on the cunning Triable chief Roman Reigns and regain the WWE Universal Championship. He just began jogging for the new bloodline tale setup. The report says he did not quit WWE for the rest of his life. He is taking time off from WWE television, or WWE may be playing a trick on us. Everyone agreed that leaving wrestling was nothing but just a part of the Bloodline story, where more twists might appear in the next week's Smackdown Live after the appearance of Jimmy Uso.
The best part of Naomi's Instagram post is that Jey Uso partly left the WWE ring, not his family. Since everything is well, viewers should concentrate on what can happen next in the bloodline story. You are open to sharing your thoughts.