Delonte West, the former NBA star who has played for a number of teams like the Dallas Mavericks and Cleveland Cavaliers, is a former teammate of the NBA great LeBron James as well.
From earning millions of dollars throughout his career and living a frivolously lavish lifestyle in the early days, now to the streets, begging for money to make a living. You might be wondering how a star player might be spotted begging on the road! What happened to the millions he earned and where is his family now?
Let's quench the thirst for curiosity and find the answers to the following queries:
A Glance at Delonte West's Asset Accumulation
| | |
| --- | --- |
| Full Name | Delonte Maurice West |
| Date of Birth | July 26, 1983 |
| Age | 38 Years |
| Birth Place | Washington DC, USA |
| Nick Name | Delonte |
| Zodiac Sign | Leo |
| Height | 6 feet 4 inches (193 cm) |
| Weight | 82 kg (180 lbs) |
| Hair Color | Black |
| Eye Color | Dark brown |
| Salary | N/A |
| Profession | Former Basketball Player |
| NBA Debut | 2004 (24th pick in the 2004 NBA draft) |
| League | NBA |
| Active Years | (2004 – 2015) |
| Net Worth | $1000 |
| Sponsors | N/A |
| Source of Wealth | N/A |
What is Delonte West's net worth in 2022?
Reportedly, Delonte West does not seem to possess any property and his net worth is under $1000 only as of now.
Once a millionaire is now under severe financial crisis losing his millions, struggling in personal life due to his abusive lifestyle with drugs.
What was the source of Delonte West's wealth?
Delonte West once had an estimated net worth of $15 million back in 2015.
Delonte printed his footprints into the courts of NBA after being drafted by The Boston Celtics as the 24th Pick in 2004. Even though he could make only 39 appearances in rookie season struggling with injuries, the star was able catch the attention averaging 4.5 points, 1.7 rebounds, and 1.6 assists per game.
In 2007, Delonte was traded to the Seattle Supersonics, and shortly after that, in 2008 the now destitute joined Cleveland Cavaliers signing a three-year contract being the teammate of King James back then.
West's annual earning in 2012 was reported around $1.2 million. Following his retirement from the NBA he continued his career in the Chinese Basketball league.
What happened to Delonte West?
West still was worth of $1.5 million at the end of his career playing in the Chinese league but Sorrows began for the 38 year old NBA star when he bade goodbye to the game and started an abusive lifestyle. Let's look into the facts:
Delonte's financial condition deteriorated after retirement, the player was spotted homeless and addicted numerous times in the years between 2019 and 2020 .
Delonte was arrested several times on drug charges and even was in rehab sponsored by Mark Cuban, his former club Dallas Mavericks owner. Things started to change after Cuban's help but West's appearance as a beggar in the streets proves once again he is in severe insolvency.
Earlier February this year Delonte West started practicing at the Pat The Roc Basketball Academy in Gaithersburg creating a hope among the fans for a comeback from his miserable life, but the things did not go as planned leaving his life even more miserable.
Where is Delonte West's family?
Delonte West never had a stability in his personal life, growing up in a poor family West was abused to drugs and self harming during his childhood.
Delonte's nuptial life was even more horrible when he got divorce just a year after marriage in 2010 with his long term college sweetheart. West tried once again to settle in his life back in 2013 when he married Caressa Madden. West and Caressa couple had two children but this family too didn't last long.
The divorce case with Caressa played a pivotal role, leaving West insolvent. West lost his career earnings in contesting the suit and giving the maintenance to his family.
What made Delonte West a beggar from a millionaire?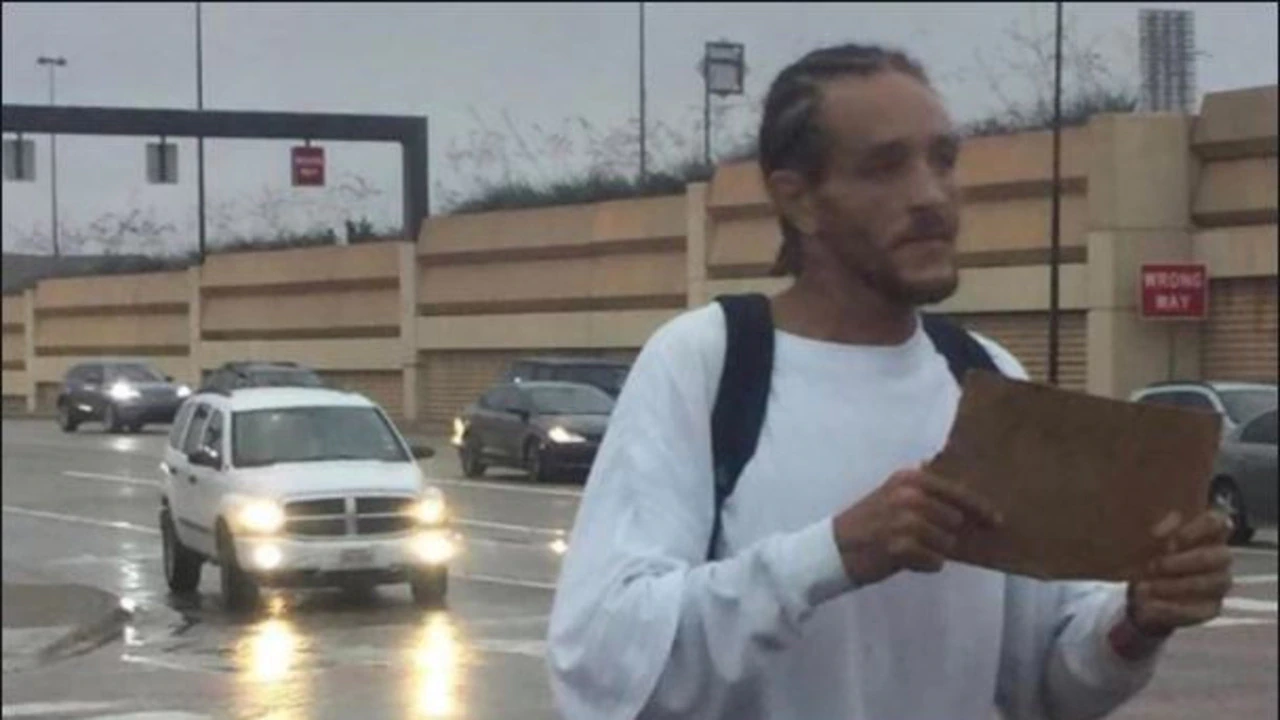 Delonte West never had a stable family life starting from his early childhood spending a considerable amount of time in children's hospitals.
With multi-racial identity West was diagnosed with bipolar disorder in 2008 indicating that it caused from continuous depression and stress.
Where West was needed much care from the family, he was facing more vulnerable situations facing rejections which ultimately resulted in destruction of young talent just at the age of 38.