Ex-Tom Brady Patriots TE Rob Gronkowski voices disdain for NFL's new fair catch rule calling it "a little bit ridiculous"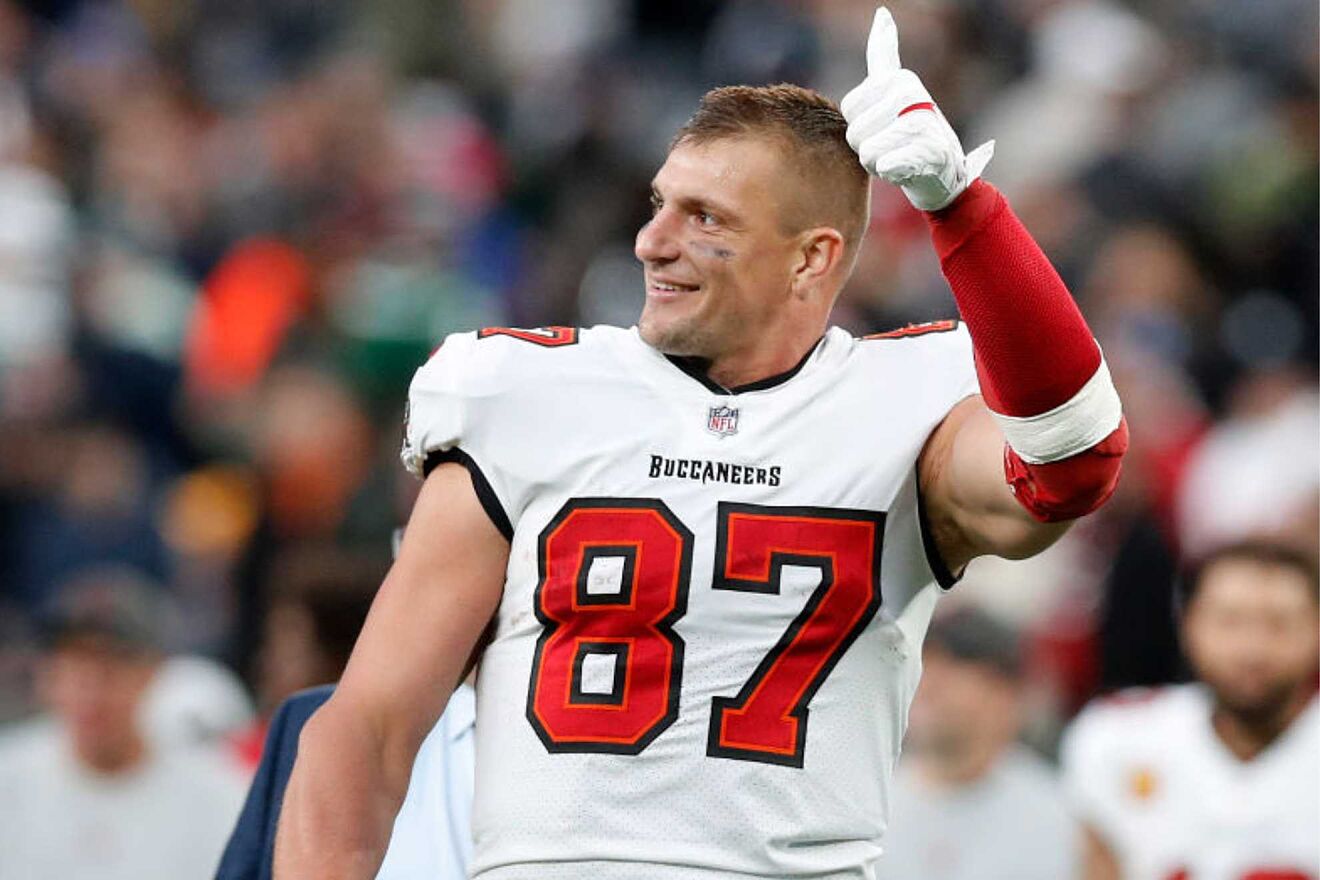 The NFL has recently implemented a new rule – the fair catch rule. This new rule has sparked controversy within the league. Many players and coaches are sharing their opinions on the matter. One prominent voice was Rob Gronkowski who declared this new rule, "a little bit ridiculous."
What is the new fair catch rule?
In a recent announcement, the NFL disclosed the approval of a significant change to the kickoff rule. According to this new rule, a ball will be placed at the 25-yard line every time a fair catch is made within the 25-yard line.
Despite facing considerable resistance from players and special teams coaches, the league's owners pushed the rule forward, emphasizing its potential for enhancing player safety.
Opinion of Rob Gronkowski on the new rule
Rob Gronkowski, a prominent NFL figure, has expressed his strong opposition to the newly implemented rule.
He deems it "ridiculous" and believes that the existing number of touchbacks already suffices. Gronkowski points out that if the ball goes into the end zone during a kickoff, players can opt for a touchback by kneeling, resulting in the ball being placed at the 25-yard line.
In his view, the essence of football lies in the kickoff, and completely eliminating it from the game would be an excessive measure. He concludes that the new rule goes too far in diminishing the importance of kickoffs.
"I think it's getting a little bit ridiculous. There's already a rule that if it goes in the end zone, you can just take a knee in the end zone and it gets placed at the 25-yard line. You've got to be able to play football at some point," Gronk said.
"That's why you have the kickoff. You might as well just take the kickoff totally out of the game then and just have the other team start at their own 25-yard line. That's pretty ridiculous. That's going a little bit too far."
Gronk did not mince words regarding the latest rule changes in the NFL.

📺: @FanDuelTV | @heykayadams | @RobGronkowski pic.twitter.com/VNgYQFpcvi

— Up & Adams (@UpAndAdamsShow) May 25, 2023
Rob Gronkowski's vocal criticism of the NFL's new fair catch rule shines a spotlight on the contentious issue of rule changes in professional football. The league emphasizes that this new rule is important for player's safety but still Gronk believes it will remove the importance of kickoffs and the excitement from the game.