Ex-Nuggets star applauds LeBron James' performance in NBA Conference Finals despite loss: "If you enjoy basketball, it's fun to watch this guy"
Richard Jefferson firmly disagrees with assertions that LeBron James' legacy has been harmed despite the Denver Nuggets sweeping the Los Angeles Lakers in the playoffs. On the Road Trippin' podcast with Channing Frye, Jefferson highlighted James' ability to put up amazing statistics at over 40 years old and showed his praise for his performance in the Western Conference Finals.
Is Bron really calling it quits? 🤔

The crew discusses the likelihood of LeBron retiring on the latest Road Trippin' Pod. pic.twitter.com/m7QE20NdgJ

— Road Trippin' Show🎧 (@RoadTrippinPod) May 25, 2023
Jefferson, who won a championship with James as his teammate on the Cleveland Cavaliers in 2015-16, defended him against criticisms of losing in the Conference Finals, stating, "If you enjoy basketball, it's fun to watch this guy, at damn near 40, play 48 minutes, go for 40 and 10. And then, people are like, well, he lost in a [Western] Conference Finals and we're going to break down his legacy. It's like, oh, shut up, people."
Age may have prevented LeBron James from performing at his peak athletic level, but the Nuggets' victory against the Lakers, particularly in Game 4, cannot be exclusively credited to James' play. He averaged 27.8 points on 51.9% shooting, 9.5 rebounds, 10.0 assists, and only 2.3 turnovers per game across the series. However, the Nuggets outperformed the Lakers in most areas of the game, helped by Nikola Jokic's outstanding performance and Jamal Murray's scoring prowess.
James' impact endures in the eyes of Richard Jefferson and others despite the 4-0 series loss. His accomplishments and efforts over the course of his successful career remain unaffected by the loss. James showed he could compete at a high level at the age of 38, and according to Jefferson.
LeBron James' performance in NBA Conference Finals
In the 2023 playoffs, LeBron James has been a reliable force for the Los Angeles Lakers, averaging 27.8 points, 9.5 rebounds, and 10assists through the Finals game against the Nuggets. Lebron James put out excellent performances alongside teammate Anthony Davis, but regrettably they failed to pick up a single victory over the Denver Nuggets.
Despite their best efforts, the Nuggets emerged as the series' most fearsome foe, outplaying the Lakers in each game. James' individual playoff efforts cannot be disregarded, demonstrating his continuous influence and ability to shine on a big stage, despite the disappointment of the sweep.
James' retirement rumor
With the Los Angeles Lakers, LeBron James played his 20th NBA season before suffering an unceremonious postseason sweep at the hands of the Denver Nuggets. The 38-year-old superstar told reporters that he was thinking about retiring over the offseason but wasn't sure if it would be his final stroll as an active player. Despite scoring a record 40 points in Game 4, James admitted the need to assess his basketball future.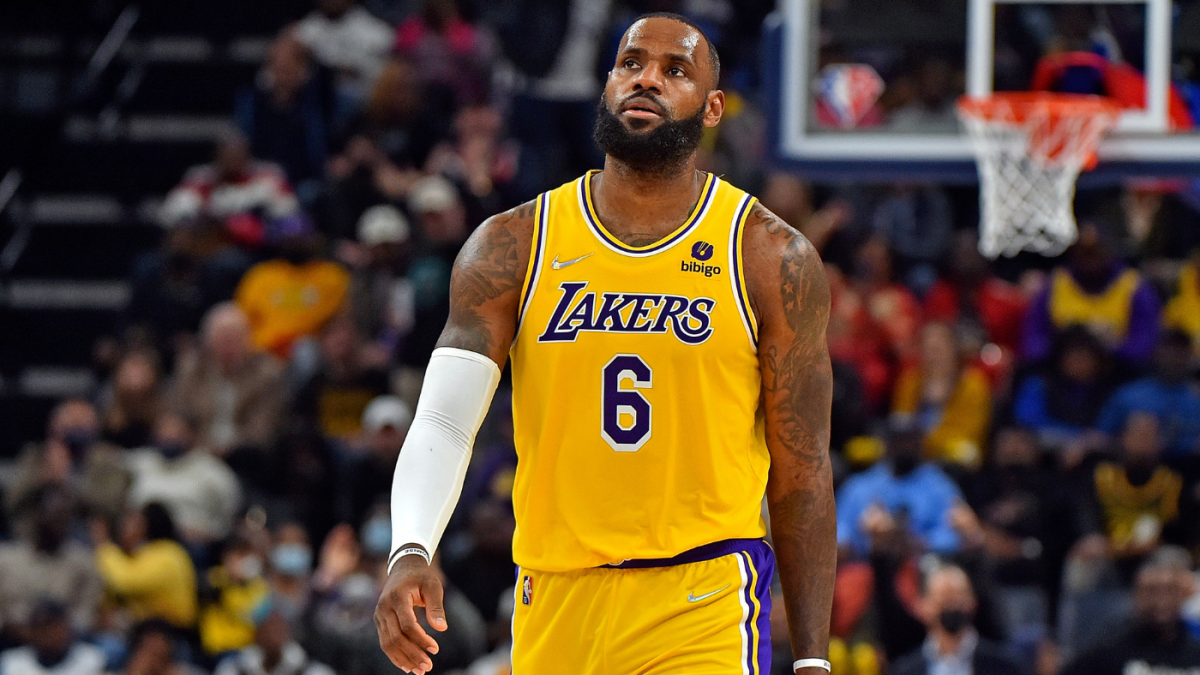 "I don't like to say it's a successful year because I don't play for anything besides winning championships at this point in my career," James said. "You know, I don't get a kick out of making a conference [finals] appearance. I've done it, a lot. And it's not fun to me to not be able to be a part of getting to the [NBA] Finals.
"We'll see what happens going forward. I don't know. I don't know. I've got a lot to think about, to be honest. I've got a lot to think about, to be honest. Just for me personally going forward with the game of basketball, I've got a lot to think about." Lebron stated in an interview.
His foot, which was previously hurt but was treated without surgery, will go through an MRI. James has one year left on his Lakers deal, so he will weigh his alternatives and see how the squad looks for the upcoming campaign before deciding how to go with his basketball career.
Let us know your thoughts regarding LeBron James' legacy and the impact of the Denver Nuggets' sweep in the Western Conference Finals.