In a stunning turn of events, Jimmy Uso's audacious challenge to Roman Reigns' authority has sealed his fate within the formidable Bloodline faction.
With all eyes now on Jey Uso, who is set to declare his allegiance on this week's electrifying "WWE SmackDown," Solo Sikoa emerges as the harbinger of dire consequences, ensuring that his brother understands the high stakes involved.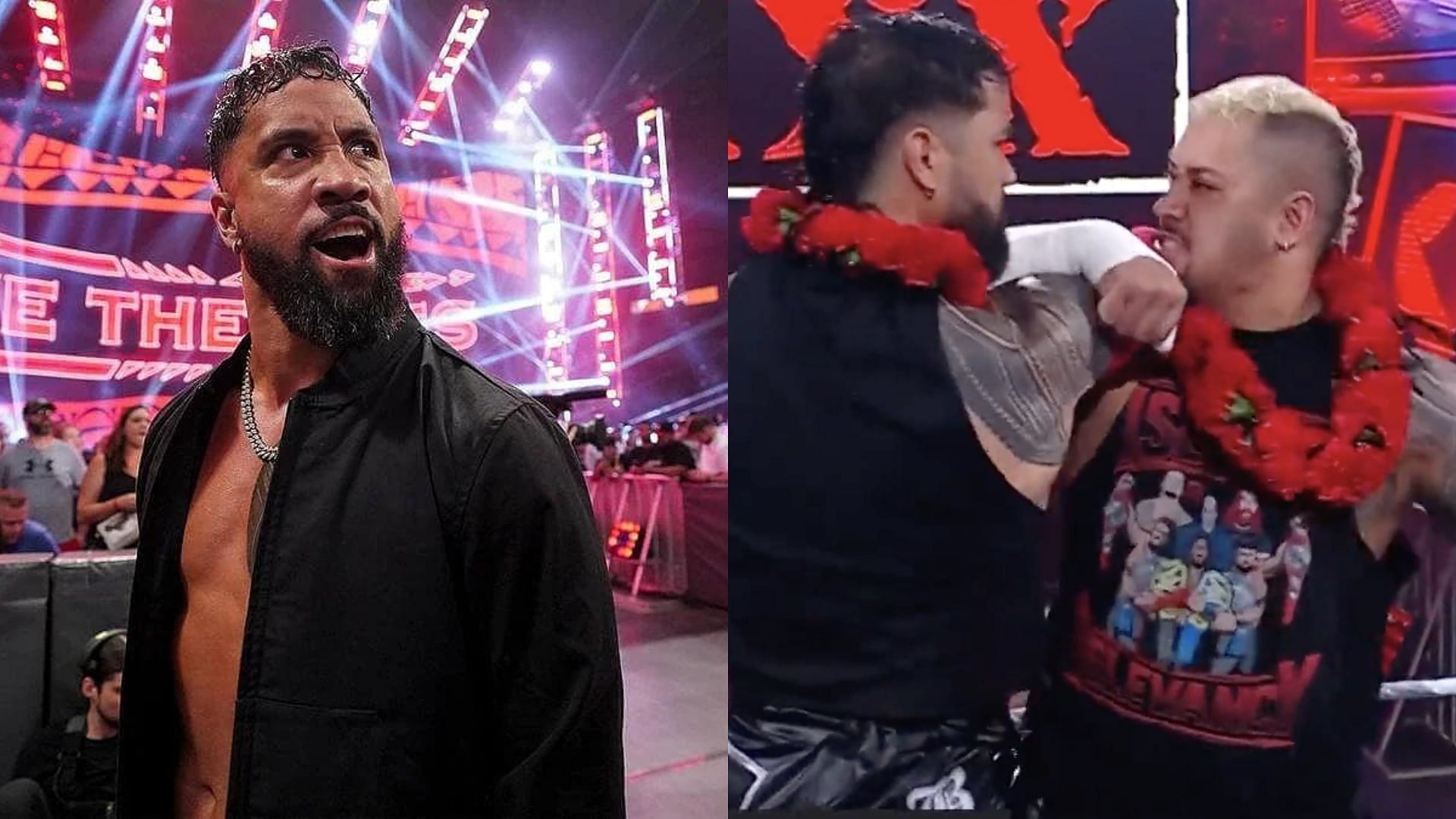 Solo Sikoa reminds Jey of consequences following Jimmy's axe from faction
On a recent episode of "WWE Raw," the enigmatic Paul Heyman confronted Jey, issuing an ultimatum that implored him to make a crucial decision or face the same grave destiny as his twin brother.
When Jimmy Uso refused to accept Reigns as his "Tribal Chief," Solo Sikoa dealt him a crushing Samoan Spike, increasing the consequences of his disobedience.
As the fateful day approaches for Jey, Sikoa, the formidable enforcer of the remaining members of The Bloodline, unequivocally warns his brother and all others daring to cross Roman Reigns.
Solo Sikoa abandoning Roman Reigns to go with The Usos. AMAZING. pic.twitter.com/OBdL6NEgYZ

— Wrestling Pics & Clips (@WrestleClips) June 3, 2023
Sharing a throwback photo on Twitter featuring himself, Sami Zayn, and The Usos during a WWE live event, Sikoa marked red X's over Sami Zayn and Jimmy – symbolic of their exclusion from The Bloodline.
Intriguingly, rumors abound about Rikishi, the patriarch of The Usos and Sikoa, potentially stepping into the ongoing Roman Reigns and the Bloodline saga, as indicated by his recent Twitter activity.
Roman Reigns' historic title run might come full circle at the hands of Jey
The WWE Hall of Famer has spoken out about the evolving plot in his most recent cryptic tweet, which reads, "It's our turn…", implying he could be endorsing The Usos' decision to act independently. Speculation among fans includes the possibility of Rikishi offering an apology to Roman "The Tribal Chief" Reigns on behalf of his twin sons.
Should Jey align with Jimmy this Friday, an exhilarating showdown between The Usos and Reigns alongside Sikoa could await fans at Money in the Bank. In the event that Jey reinstates himself as Reigns' loyal right-hand man, Jimmy may find himself isolated, fighting against his entire family.
It's our turn …

— RIKISHI (@TheREALRIKISHI) June 6, 2023
As the wrestling world braces for the impending clash within the Bloodline, the enigmatic Solo Sikoa's cryptic warning to Jey Uso only intensifies the intrigue and sets the stage for a momentous chapter in WWE SmackDown's gripping narrative.
The echoes of combat reverberate, and the delicate balance of power hangs in the balance, while fans eagerly await the resolution of this electrifying family feud.