In a shocking turn of events, the mighty Jimmy Uso fallout from Night of Champions 2023 has left fans in a state of disbelief, craving answers to the fate of the remaining Uso brother, Jey.
Brace yourselves for a tale of betrayal, redemption, and a struggle for dominance within the ring.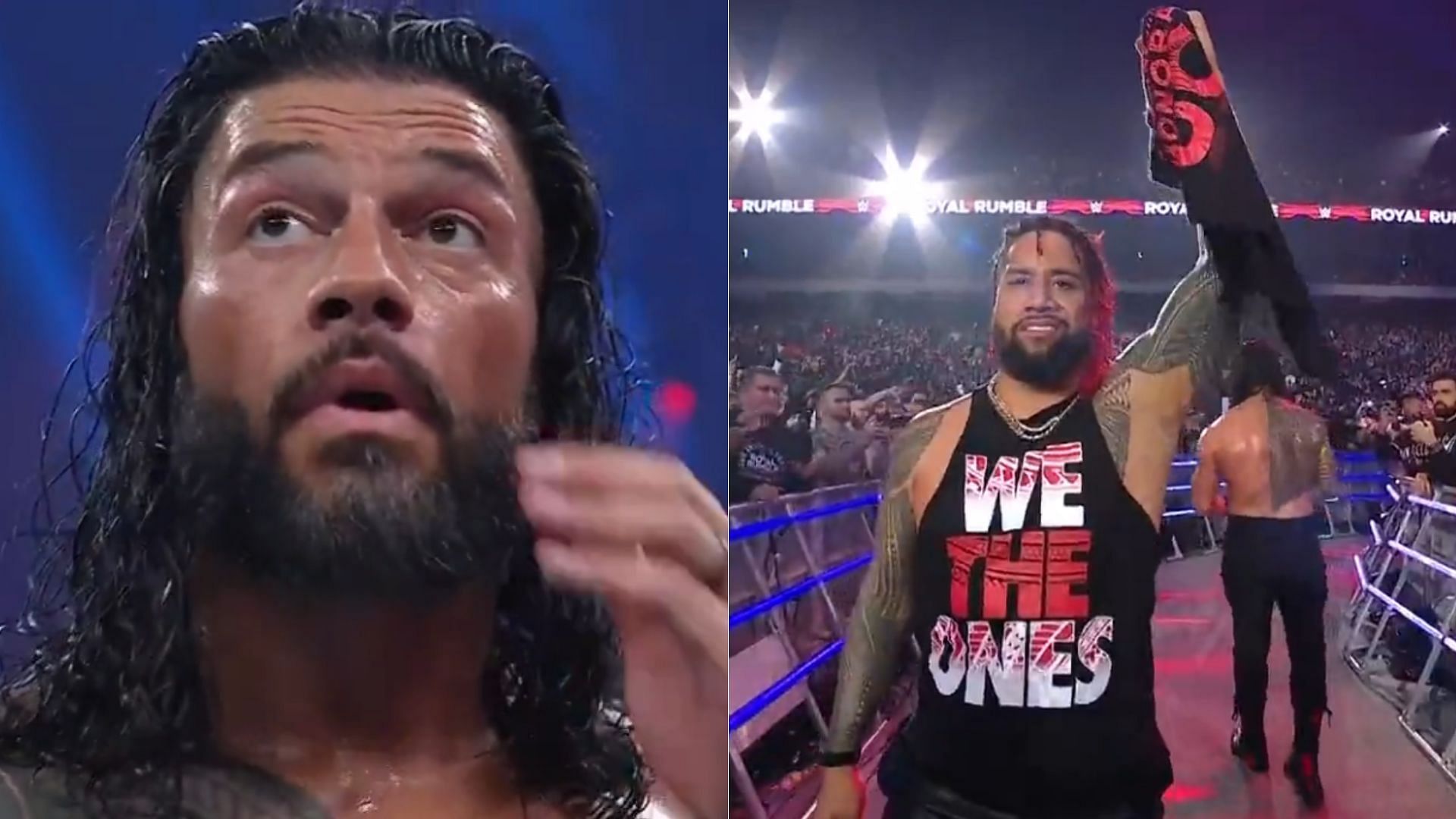 Roman Reigns throws Jimmy from the Bloodline
Ever since that fateful night at Night of Champions, when Jimmy Uso audaciously super-kicked Roman Reigns in the face, his fate within the Bloodline faction is no longer hung in the balance. By robbing Reigns and Solo Sikoa of their chance to seize the Undisputed Tag Team Championship, Jimmy ignited a fiery storm that threatened to altogether consume him and not just get kicked out.
Jimmy Uso with the disrespect to Roman Reigns🤯🤯🤯 #SmackDown #TheBloodline #WeTheOnes pic.twitter.com/BK0q4ILAzO

— BeyondThe3Count (@BeyondThe3Count) June 3, 2023
The evening commenced with Triple H unveiling the revamped Universal Championship, but it was The Usos who crashed the party, defying Adam Pearce's attempts to keep them out.
Jimmy Uso gets betrayed by his brother Solo Sikoa
Amidst the gripping drama that unfolded, Jimmy Uso, eager to reconcile with Roman Reigns, expressed a desire to reunite The Bloodline in harmonious unity. He yearned for a faction that would operate as equals rather than bowing before one tribal chief.
Solo Sikoa chooses Roman Reigns over his brother Jimmy Uso.

Wow. #SmackDown pic.twitter.com/SPVUENkt9G

— Pro Wrestling Finesse (@ProWFinesse) June 3, 2023
However, this noble aspiration quickly crumbled when Solo Sikoa unexpectedly chose to side with Reigns. Seizing the moment, Reigns embraced Jimmy, only to cruelly shatter his dreams, declaring that the past could not be erased. In a heart-wrenching turn of events, Solo Sikoa, Jimmy's own flesh, and blood, unleashed the devastating Samoan Spike upon him.
The Bloodline drama leaves fans asking for more
Fans have been kept on the edge of their seats and on an emotional rollercoaster by the compelling story's constant flips and turn. The WWE Universe clamors for further revelations and resolution.
As Roman Reigns made his exit, questions arose regarding the fate of Jey Uso, the remaining pillar of the once-unbreakable Bloodline. When queried, Reigns offered a cryptic response, hinting at Jey's unwavering loyalty, insinuating that he would inevitably "fall in line."
With Jimmy Uso forcefully expelled from the Bloodline and Solo Sikoa's shocking betrayal, the WWE landscape is forever altered. The fallout from Night of Champions 2023 has thrust the wrestling world into a frenzy of anticipation.
Will Roman Reigns find a way to assert his dominance over Jey Uso now that Jimmy has been cast aside? Alliances will be put to the test in this titanic struggle for allegiance, and the fate of the Bloodline is at stake. Stay tuned as the WWE Universe braces itself for the next thrilling chapter in this captivating saga.