Matt Rhule has spent more than two decades as a coach in college and for the NFL. The coach directed Tampa, Baylor, and Carolina Panthers from 2012 to 2022, yet perhaps he never forgot his time with the Panthers.
Being an NFL coach is not an easy task which Rhule realized during his less than three-year stint in Carolina. The coach recently opened up stating the level of pressure he underwent with the team.
Matt Rhule discusses his tenure as Panthers HC
From guiding the players to managing the front office while encountering media is not a piece of cake. For the former Panthers coach bearing that hue-and-cry situation became a nightmare compiling a record of 10 wins and 23 losses in his coaching career with the Carolina Panthers.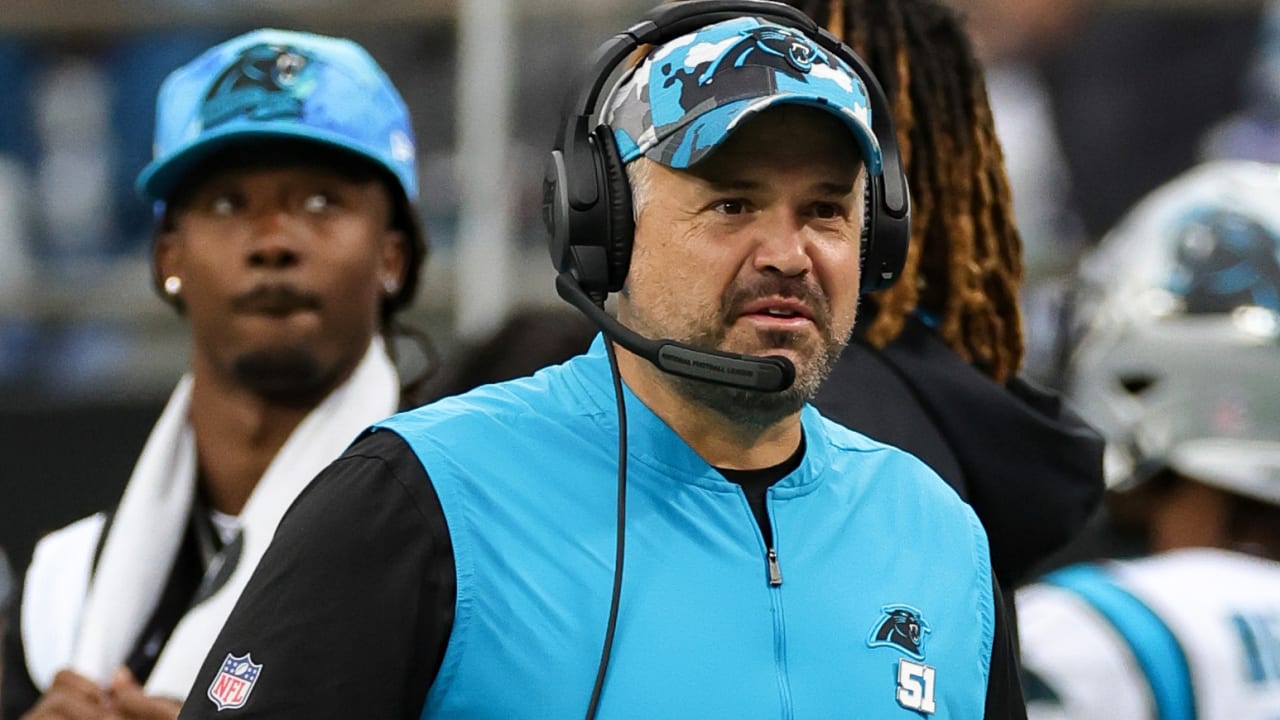 His NFL coaching career ended abruptly with the Panthers. However, it continues to serve as a valuable lesson for him, who went on to coach in college and is currently the head coach at Nebraska. Matt said in a recent interview with ESPN's Pete Thamel that his time with the Panthers forced him to pick up a lot of knowledge and manage the pressure he is now attempting to carry out with Nebraska.
In addition, he squeezed the group while clicking them behind the hardship he provided for the staff's welfare. The head coach also mentioned having a focused goal through which he directs the entire team.
"Going through the fire in Carolina was a purifying fire that melts away all the impurities, all the hubris, all the worrying about stuff that doesn't matter," he stated. "I learned very much to worry about what matters. I have a focus and a desire in me. I watched what my kids had to go through in Carolina, and we're not going to let 'em go through that here."
Who replaced Matt Rhule as Panthers HC?
Rhule signed a seven-year, $62 million contract with the Panthers in January 2020. The 48-year-old became the franchise's fifth coach after joining. Sadly, the team let him go after losing to San Francisco at home, dropping the team to 1-4.
Steve Wilks, a native of Charlotte, accepted the position of the team's interim head coach. Between the collegiate and professional levels, Wilks has coached for more than 25 seasons, including an appointment with the Panthers from 2012 to 2017. Steve re-joined the Panthers after Rhule was released as the team was in the process of rebuilding.
Now that Wilks has taken over as head coach of the Panthers, Rhule is expected to begin his first season with Nebraska. It currently appears whatever happened in between was beneficial for both parties involved.