"I heard it pop" LeBron James suffers ankle injury during Lakers' impressive comeback win vs Mavericks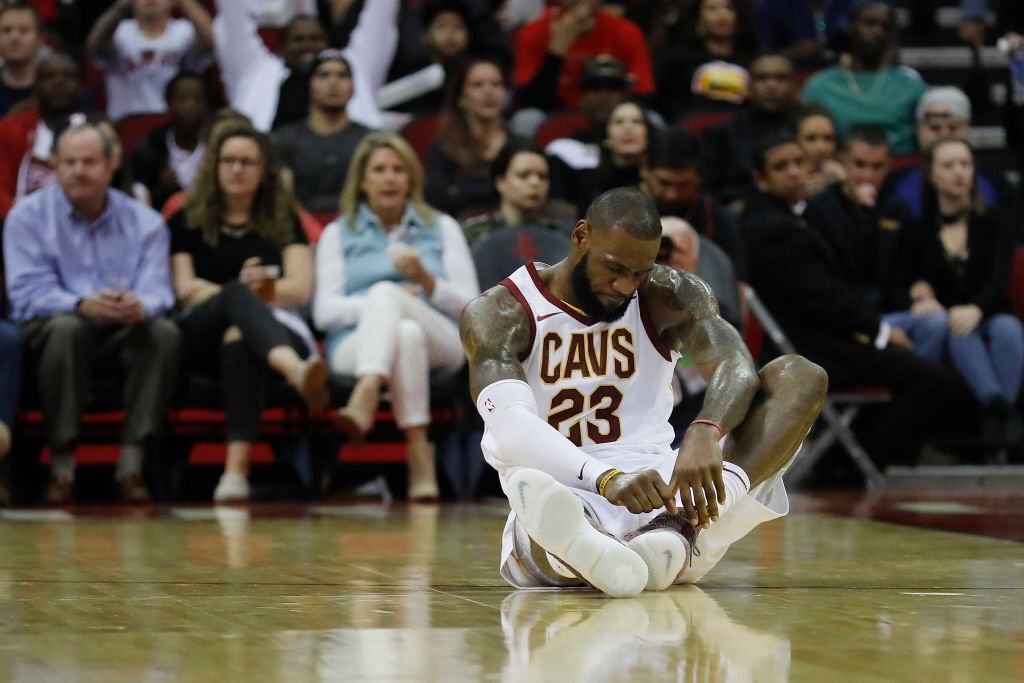 LeBron James is the hero of the NBA, but it seems uncomfortable when a king leaves the court while playing due to a crucial reason.
The 111-108 victory against the Dallas Mavericks was the most important outcome of the season for the Los Angeles Lakers.
The Lakers overcame a 27-point deficit to pull off the shocking surprise victory. The Lakers' win came hard earned as LeBron James was injured in the third quarter.
After just a powerful drive to the hoop with 3:15 remaining in the quarter, the league's new scoring champion LeBron James remained down for several minutes while gripping his right leg, as reported by ESPN.
As James seemed to exclaim "I heard a pop" while on the floor, every Lakers fan in the arena felt dizzy.
"I heard it pop"

– LeBron pic.twitter.com/bP9aLeRFvv

— NBACentral (@TheNBACentral) February 26, 2023
A little help from LeBron's trainer, Mike Mancias, kept him in it. After that, James seemed fatigued, but he still managed to help the Lakers pull out the victory on the road.
James hobbled out of the tunnel after the game, casting doubt on his ability to play against the Memphis Grizzlies on Tuesday.
LeBron James was seen limping while leaving the Mavs' arena after today's game 🤕🙏 pic.twitter.com/XqySsJmQtQ

— Basket 🅿️oint (@PointTalks) February 27, 2023
The Lakers, who are now 29-32 and placed in 12th place in the Western Conference, must treat every game as if it were their last.
James's significance means that the squad can ill afford to be without him for more than a few games. In 37 minutes of play, he had 26 points, 8 rebounds, 3 assists, 1 steal, and 1 block. He made 10 out of 23 attempts.
Can LeBron return in time for the Lakers and be their saving grace once more? Is securing a spot in the playoff berth truly off-limits this season for LeBron and Co? Remains to be seen in the coming fixtures.