Earvin Johnson Jr., aka Magic Johnson, is one of the greatest NBA professionals who earned his moniker at the age of 15 after scoring 36 triple-double points with 18 rebounds and 16 assists. There are no legends who conjure their identities during the sophomore year.
Magic Johnson enjoys earning money by dunking down the basket as much as he enjoys scoring points for his team. Just after retirement in 1991, he launched Magic Johnson Enterprises, his first entrepreneurial activity. The enterprise contains Magic Johnson Theaters, a movie studio, and a marketing company.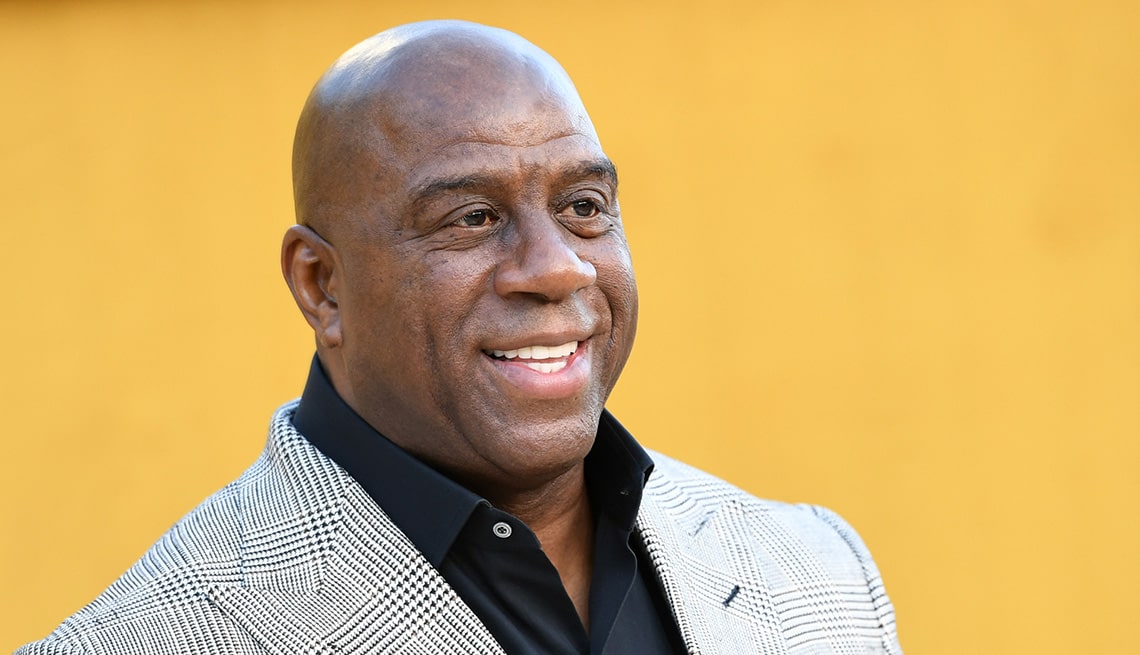 Since then, the five-time NBA champion hasn't looked back. In a recent interview, he shed some light on his business empire and secrecy.
What is the secret behind Magic Johnson's enormous wealth?
The Los Angeles Lakers legend appeared on a show hosted by two former professionals, Matt Barnes and Stephen Jackson. He shared his insights, perspective on life, and philosophy with the fans and later revealed an interesting story of his hard work.
His hardworking attitude came from his father, Johnson Sr., who worked at General Motors. He admires his father's work ethic and strives to emulate it in his own life. Then magic told the hosts that he goes to bed at 8 p.m. sharp every night and leads an organized life. "I make money when people sleep," Johnson Jr. concluded.
Now the multimillionaire has over $600 million of wealth from salary, endorsements, business, investments, and media ventures. He has ownership interests in almost every Los Angeles-based sports team, including the Lakers, the Dodgers, and the Sparks.
Besides collecting wealth, the 12-time NBA all-star is quite popular for his philanthropic activity. The Magic Johnson Foundation, the Barbara Davis Center for Childhood Diabetes, and the Buoniconti Fund to Cure Paralysis are some of his notables.
Johnson's career came to an end after he tested HIV positive, but the legend didn't let himself stop him from making history as one of the wealthiest NBA professionals ever. From dunking through the basket to stonking on the stock exchange, Earvin Johnson has really lived a magical life.