Magic Johnson Net Worth 2021: Salary, Endorsements, Mansions, Cars, Charity and More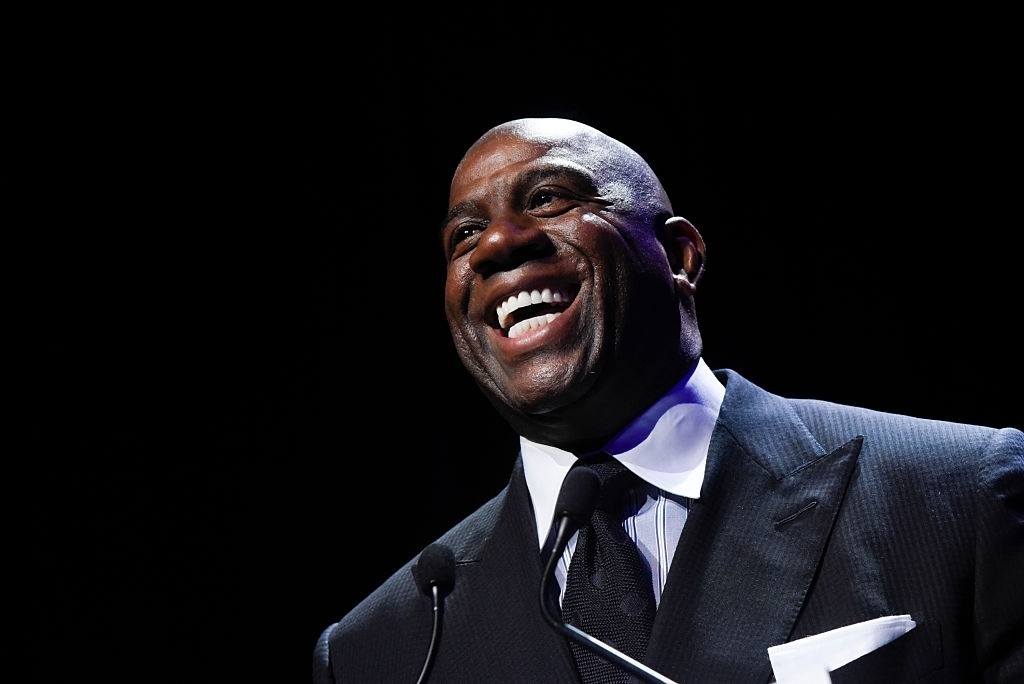 Earvin Johnson, better known by his nickname "Magic" Johnson is arguably one of the best point guards in the history of the NBA, if not the best. Earning the nickname "Magic" after scoring triple-doubles, Earvin has set in stone his greatness.
The 61-year-old NBA legend has earned everything a basketball player can. However, the massive net worth that Johnson has fetched over the years, only a short part of it comes from his salary from the NBA. Magic has turned his small fortune into a huge empire as a successful businessman. Let us uncover, all that there is to his net worth.
A Glance at Magic Johnson's Asset Accumulation
| | |
| --- | --- |
| Name | Earvin Magic Johnson Jr |
| Age | 61 years old (Born August 14, 1959) |
| Residence | Beach House in Southern California |
| Net Worth 2021 | $600 million |
| Salary | $22 million |
| Endorsement Earnings | $10 million |
| Source of wealth | Salary, Endorsements, Business, Investments, Media Ventures |
| Endorsements | Converse, AT&T |
| Expenditure | Mansions, cars, Philanthropy, Vacations, Politics |
| Philanthropy | Magic Johnson Foundation, The Barbara Davis Center for Childhood Diabetes, Boys & Girls Club of America, The Buoniconti Fund to Cure Paralysis, The Celebrity Fight night Foundation, and The Ludacris Foundation. |
What Is Magic Johnson's Net Worth in 2021?
The ex-NBA athlete enjoys a massive bank balance due to his genius business sense. Clutch points estimated that Magic Johnson's net worth as of 2021 is a staggering $600 million. Assessing his growth and the fortune his company makes, Magic is on his way to becoming a billionaire.
Magic Johnson's Source Of Wealth
During his 13 years long career in the NBA, Earvin has earned a lot of money from his endorsement deals and salary. However, compared to what he makes now as a businessman, is nothing more than a drop in the ocean. From business endeavors to media appearances, here's how the former star player makes his millions.
Magic Johnson's NBA Salary
Magic is one of the best players to ever step on the court. However, his NBA salary doesn't compliment that when compared to what players in recent years have earned. The highest salary Earvin was annually entitled to, was $2.5 million in the 1991-92 season with the Los Angeles Lakers. The NBA legend has earned a little short of $40 million in his entire career from his NBA salary.
Apart from his salary as a player, Johnson has also earned from the NBA as an acting coach for the LA Lakers. The ex-athlete returned to the league as the Laker's coach in the last half of the 1993-94 season. Johnson earned a hefty amount being a coach before retiring shortly after a five-game losing streak. Unfortunately for the Lakers team, they finished that season with a 10-game losing streak.
Magic Johnson's Endorsement Deals
While a whole lot of information about Magic's endorsement dwellings is not available, the most lucrative deal he has signed during his prime days is widely known. During the 1980s the NBA legend was showered with shoe deals from every major brand. Magic chose to sign a deal with the Global Shoe Company, Converse which seems to have fetched him good money.
However, something most people are unaware of, Nike also offered a deal to Johnson but was turned down. Back then, Nike founder Phil knight did not have any money to pay the soon-to-be legend. So, Nike offered a lot of company shares. If magic would have accepted the offer back then, he would have been sitting on a multi-billion dollar empire.
Magic Johnson's Earnings Through Business Endeavors
Earvin had to retire far too early after testing positive for HIV in 1991. He announced his retirement immediately. Following his early retirement, Johnson had to come up with ways to maintain a sustainable life and soon, found a career in business.
In 1987, Magic Johnson Enterprises, an American investment company, was founded by the NBA legend. Since the company's inception, they have invested in Disney, Starbucks, and Sony Pictures. Magic's establishment also owns stakes at companies called Uncharted Power Incorporations, which focuses on renewable sources of energy, and media company Mitu.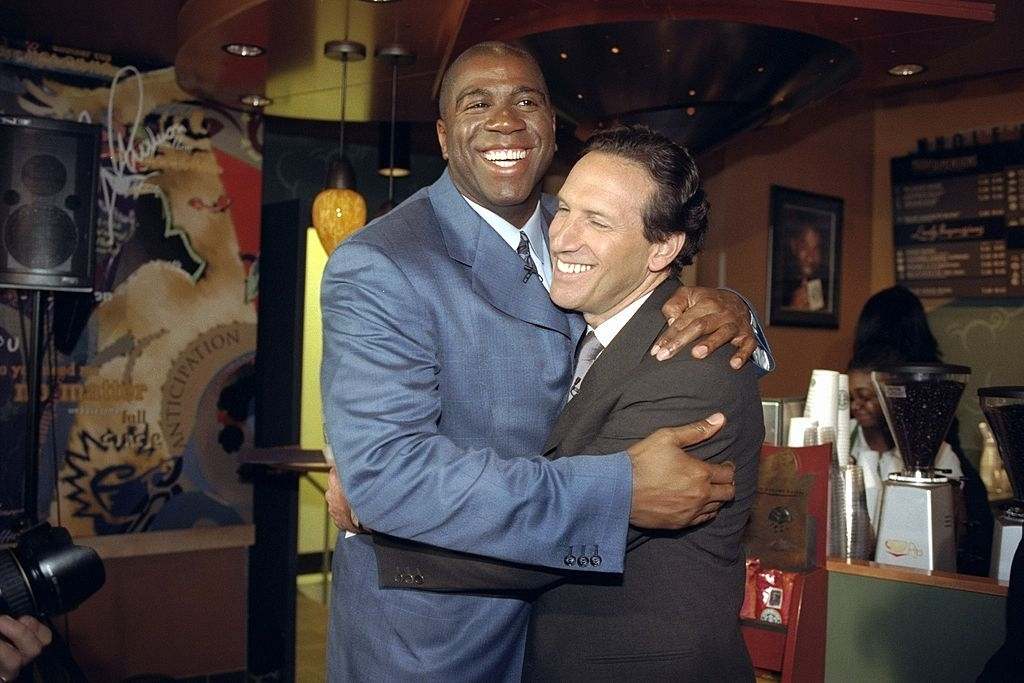 After the company sold its stake at Starbucks, it earned a huge fortune. Earvin personally earned a whopping $100 million for himself.  Magic Johnson Enterprises is worth over a billion dollars as of this year and soon, will be one of the richest establishments in the world.
Magic Johnson's Earnings Through Media Ventures
Johnson has several media-related sources that add to his bank balance. He signed a deal with Fox and started to host a late-night talk show on the Fox Network named the Magic Hour. After that, The NBA legend started a music label called Magic Johnson Music and has signed various artists over the years.
Earvin has also appeared on several shows and commercials. For 7 years, Magic was an NBA commentator for Turner Network Television and later, became a studio analyst for NBA Countdown in 2008.
The 5 time NBA champion has appeared in commercials for AT&T, Skybox USA Basketball Cards, Car Company Lincoln, and more. Finally, Earvin has had several books written on him from which he gains huge royalties.
Magic Johnson's Earnings Through His Investments
Arella, welcome to Los Angeles and the @LASparks!! 😁👏🏾@Arella_Karinnn https://t.co/VsJHDpTrzn

— Earvin Magic Johnson (@MagicJohnson) April 16, 2021
A genius businessman always knows when and where to invest their money. Magic bought a 4.5 percent ownership stake at the Los Angeles Lakers in 1995. 15 years later, Magic proceeded to sell his stakes at a staggering $50 million in 2010, pocketing a huge profit.
Johnson has also invested and is a part-owner of the MLB team, Los Angeles Dodgers, and WNBA team, Los Angeles Sparks. The NBA star's stake in the Dodgers and Sparks collectively adds up to a lucrative $65 million as of 2021.
Additionally, Magic pocketed $10 million every season as the Laker's president of basketball operations, starting from 2017 till the end of the 2019 season.
How Magic Johnson Spends His Millions?
As a successful businessman, Earvin Magic Johnson has turned his fortune into a massive $600 million empire and is not afraid to show that. From lavish mansions and luxurious SUVs to expensive family trips, he leads an expensive lifestyle.
Additionally, Magic also believes in giving back to society and is very active in the philanthropic scene. Here's how the NBA Hall of Famer, spends his millions.
Magic Johnson's Lavish Mansions
Johnson owns several beautiful homes. In 1990, he purchased a stunning Beverly Hills mansion for a throwaway price of just $2.3 million. The luxurious mega-mansion has a full-size tennis court and a backyard pool with a lagoon. The house offers 12,000 square feet of living space and features 7 bedrooms, 8 bathrooms, a full bar, and a backyard fire pit. Today, the house is worth over $20 million in the US market.
The NBA superstar also owns a beautiful beach house in Southern California. The $7.6 million Tuscan style home boasts 7,764 square feet of living space, five bedrooms, seven bathrooms, a wine cellar, chef's kitchen, and even a home theatre. With an open deck, Johnson also enjoys a stunning ocean view.
Magic once owned a villa in Las Vegas. The five bedrooms and six bathrooms mansion had a luxurious two-story home theatre and a games room. This Las Vegas home was perfect for the ex-athlete as it also had a two-lane bowling alley, a basketball court, a rock-climbing wall, and even, a racquetball court.
Magic Johnson's Car Collection
Magic was a beast on the court. Standing tall at 6 feet 9 inches, the NBA legend has a huge stature and prefers spacious, luxury vehicles. After entering the NBA and signing his first contract with the Lakers, Johnson got himself a classy 1979 Mercedes Benz SL 500. However, due to being a giant, he grew tired of the vehicle and sold it a year later.  As of 2021, the car is worth around $50,000.
After Magic appeared in a series of commercials for the Lincoln Aviator and Navigator, he was beyond impressed with the SUVs. The NBA Hall of Famer spent $55,000 to get his own 2006 Lincoln Navigator.
Earvin also owns a limited edition Rolls Royce Phantom Drophead Coupe. The rare car is one of 237 in the entire world making the car worth over a whopping $490,000. The list of cars in his garage doesn't end quite yet. Magic owns a Bentley Continental with custom-designed spoke alloy wheels costing over $200,000.
Finally, Magic also spent a staggering $147,500 on a Mercedes Benz G63 as a birthday gift to his son, EJ Johnson.
Magic Johnson's Lavish Lifestyle: Expensive Vacations
View this post on Instagram
Earvin loves spending time with his family away on luxurious vacations. Amongst all the places he likes to visit, one of Johnson's favorites is the French Riviera town of Saint Lopez. On one such adventure, his entire family went on a non-stop shopping session spending 100s of thousands of dollars on designer and branded goods. Other exotic places that Magic has travelled to are the Caribbean, Elba, Croatia and more.
View this post on Instagram
The family is also known to travel to the Mediterranean several times. During one of the trips, Magic rented a multimillion-dollar super yacht called the Amadeus to make multiple stops to tour the area including France, Sardinia, Monaco, Corsica, and Italy. The trip must have dented the NBA legend's bank account quite a bit.
Magic Johnson's Expenditure in Politics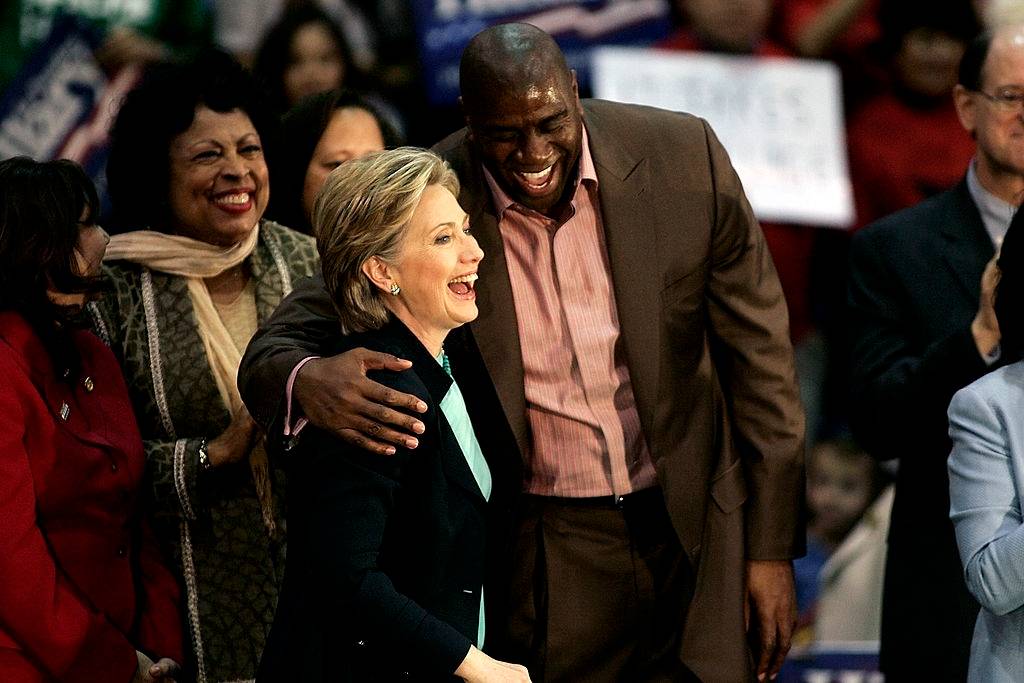 The NBA legend is an avid supporter of the Democratic Party. Over the years he has spent a fortune to support and endorse politicians like Phil Angelides and Hilary Clinton. Johnson has also endorsed former US president Barack Obama's presidential run in 2012 and has supported and paid for several other advertisement campaigns for the aforementioned political party.
Magic Johnson's Non-Profitable Investments: The Charity Work
After being diagnosed with HIV, Earvin established the Magic Johnson Foundation. The non-profit organization aims to help the US Urban communities with educational, social, and health-related needs. As of 2021, the Magic Johnson Foundation has generated over $20 million and has also helped several aspiring minds, with scholarships worth over $4 million.
Alongside the foundation he has established, Earvin supports other causes and actively donates to several other charities. The list includes the Barbara Davis Center for Childhood Diabetes, Boys & Girls Club of America, the Buoniconti Fund to Cure Paralysis, the Celebrity Fight night Foundation, and finally, the Ludacris Foundation.
Magic Johnson's Wife, Cookie Johnson Net Worth 2021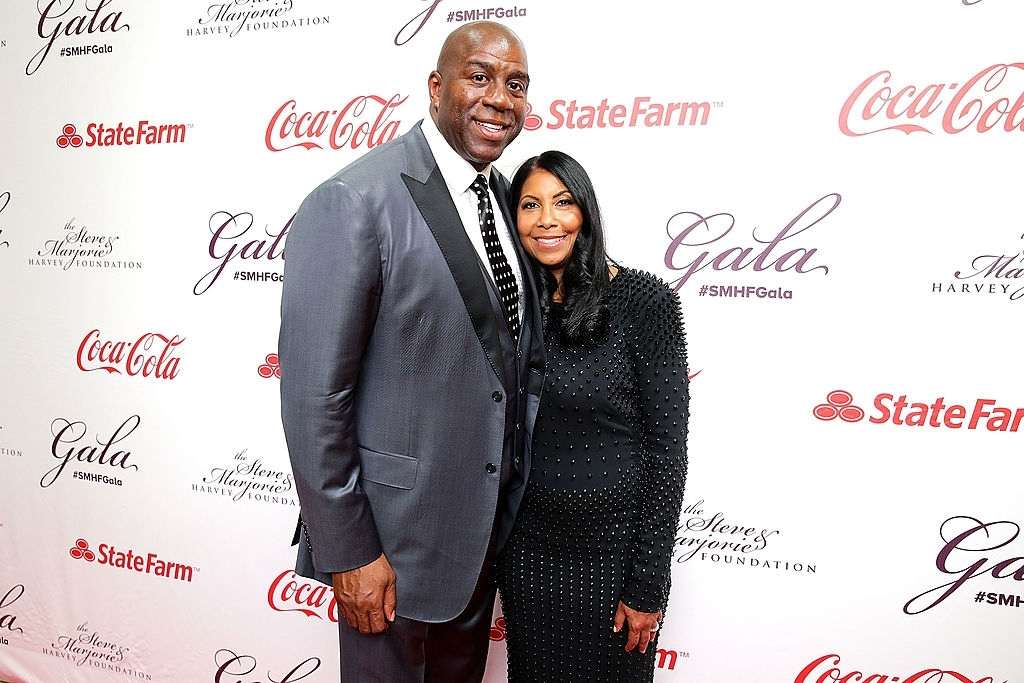 Earvin is married to his wife Cookie Johnson for 30 years now. Cookie takes pride in her profession as an American HIV awareness advocate after her husband was diagnosed with it in 1991. She is also a businesswoman and an author. Celebrity Net Worth has estimated Cookie Johnson's net worth to be a whopping $50 million as of 2021.