Stephen Curry Net Worth 2021: Salary, Endorsements, Mansion, Cars, Charity Works And More
In basketball, shooters are an important set of players in a team. Stephen Curry, considered to be one of the greatest basketball players is one wonder of a shooter himself. It is suggested that Curry with his creative playability, has changed the face of basketball completely.
A player of such great stature is certain to possess quite a lot of wealth due to his beyond normal contribution to the game. We head to look at Stephen Curry's net worth and the abundance of his wealth and the sources responsible for it.
A Glance at
Stephen Curry

's Asset Accumulation:
| | |
| --- | --- |
| Name | Kevin Wardell Stephen Curry |
| Net worth | $130 million |
| Age | 32 (born on March 14, 1988) |
| Relationship status | Married to Ayesha Curry |
| Source of wealth | Professional Basketball, Brand Endorsements, Unanimous Media and Investments |
| Salary | estimated $40,491,877 |
| Endorsements | Rakuten, Under Armour, Nissan Motor, Chase, Palm |
| Endorsement earnings | estimated $42 million |
| Philanthropy | No Kid Hungry; Eat, Learn, Play Foundation |
What is Stephen Curry's Net Worth in 2021?
Stephen Curry reportedly draws a massive salary from his NBA career. His earnings are not only limited to that. Sources suggest that Stephen is associated with almost all major companies of the United States. His massive endorsement deals and high gain investment ventures are all major sources of his abundant wealth.
As of 2021, Stephen Curry's net worth stands up to an estimated $130 million according to Celebrity Net Worth.
Stephen Curry's sources of wealth:
Let us now take a look at the sources from which the NBA star accumulates such huge amount of wealth.
Stephen Curry's NBA salary:
During the first decade of his career, Stephen's NBA salary fetched him $130 million and out of the endorsement deals he earned $150 million. Stephen signed a deal of five years with Golden State Warriors worth $206.8 million in 2017. This has been deemed as the largest contract signed by an athlete during that period.
Stephen Curry's endorsement deals:
Stephen Curry's association with major brands as an endorsee fetches him a major part of his income. Out of his endorsements, the most appealing one happens to be with that of Under Armour. The year 2013 witnessed Stephen earning around $4 million out of his Under Armour deal of shoes.
In 2015, Under Armour offered Stephen an extension. The extension was readily agreed by Stephen and the expiry of the deal is currently supposed to take place in the year 2024. The latest deal is not revealed with detailed facts but it is rumored that this includes an equity stake in the company.
Apart from Under Armour, Stephen is associated as an endorsee with companies like, Rakuten, Nissan Motor, Chase, Palm, JP Morgan, Sony, Unilever, Vivo, etc.
Stephen Curry's earnings through investments:
Stephen Curry's massive playability happens to be his major USP. The stout and happening platform of NBA has enabled Stephen to fetch his income in diverse aspects.
Why did Golden State Warriors point guard @StephenCurry30 invest in Toronto startup @snaptravel? On Thursday, the city is hosting professional athletes at the Athlete Tech Summit — connecting NBA stars with Toronto's local tech startups. https://t.co/EVECsZDqgr

— Toronto Star (@TorontoStar) July 29, 2019
SnapTravel is an online platform for travel booking where Stephen made an investment of an undisclosed amount in the year 2018. He has also been reported to have invested on a fitness device named 'Tonal'. the purpose of the AI-based device is to  provide a one stop spot for home exercises.
View this post on Instagram
During the year 2017, Stephen opened his new investment company named SC30 to manage his investments.
Thanks for representing us! @StephenCurry30 #TSM #GameAwards2019 pic.twitter.com/9fiGBggyQS

— TSM (@TSM) December 13, 2019
In 2018, Stephen invested on TSM which is an esports organization. Sources state that he alongside other investors summed up an investment of around $37 million to the organization. It is considered to be a brilliant investment move by Stephen. From a net worth of $250 million in 2018 TSM leaped up to a Worth of $410 million in 2020. Certainly the scenario looks promising enough for immense returns.
Blessed to have spent last night screening our film Emanuel, executive produced by Unanimous Media and in theaters June 17th (the anniversary of the tragic shooting). Huge thank you to my partner @Chase for helping bring this to life. pic.twitter.com/ttzobB34Pj

— Stephen Curry (@StephenCurry30) January 24, 2019
In the same year, Stephen Curry formed Unanimous Media which is his own media company. During April in that year, a development and production deal was signed between Sony and Unanimous Media. This is a multi-year deal with the mission of producing film and television projects that focus on themes like family, health and sports.
View this post on Instagram
In October, 2020 Curry made an investment in 'Oxigen' which is a water-based organization offering help for muscle soreness recovery.
How Stephen Curry Spends His Millions?
Now that we know where all the wealth comes to Stephen Curry from, let us glance through how he spends it.
Stephen Curry's Luxurious Mansion:
Inside @StephenCurry30's $31M mansion with poolside cabana, guesthouse and garage https://t.co/wxvyfTSRO9

— The US Sun (@TheSunUS) August 19, 2020
A three storied mansion in Atherton, California was bought by Stephen Curry for a price of $31 million. It is considered to be one of the most notable real estate property purchases of the Bay Area.
The mansion stands tall amidst an area of an estimated 1.2 acre lot and is away from the sight of media. Moreover, the property is reported to have a variance of facilities. They include, a swimming pool with a cabana at the poolside, a fireplace and a built-in barbecue.
Stephen Curry's Car collections:
Stephen is also known to boast a number of luxury and smart vehicles. He may easily be called as the NBA star owning the highest number of vehicles. The number of cars he has, probably he can drive a different one on each day of the week.
A few of his notable cars are the Porsche 911 GT3 RS worth $187,500 and an Infiniti Q50 worth $352,000. Another noteworthy four-wheeler possession Stephen Curry boasts, is a Tesla X 90D. This also shows us his faith in the advancement of technology leading to environmental betterment.
Stephen Curry's Watch Collections:
One of Stephen Curry's fascinations lie upon watches. Well, we can definitely understand that the worth of the watches of his choice are part of our dreams. Sources suggest that Stephen owns a $56000, Gold Audemars Piguet Royal Oak watch. Alongside, he boasts a couple of other notable watches such as the Cartier Santos 100 worth $14,990 and the Rolex Sea-Dweller Deep Sea worth around $9900
Stephen Curry's Non-profitable Investments: The Charity Work
Stephen Curry is associated with a number of charities and he has been extremely active. He has been one of the major individuals who participated in the Animal Rescue Foundation, Nothing But Nets and United Nations Foundation.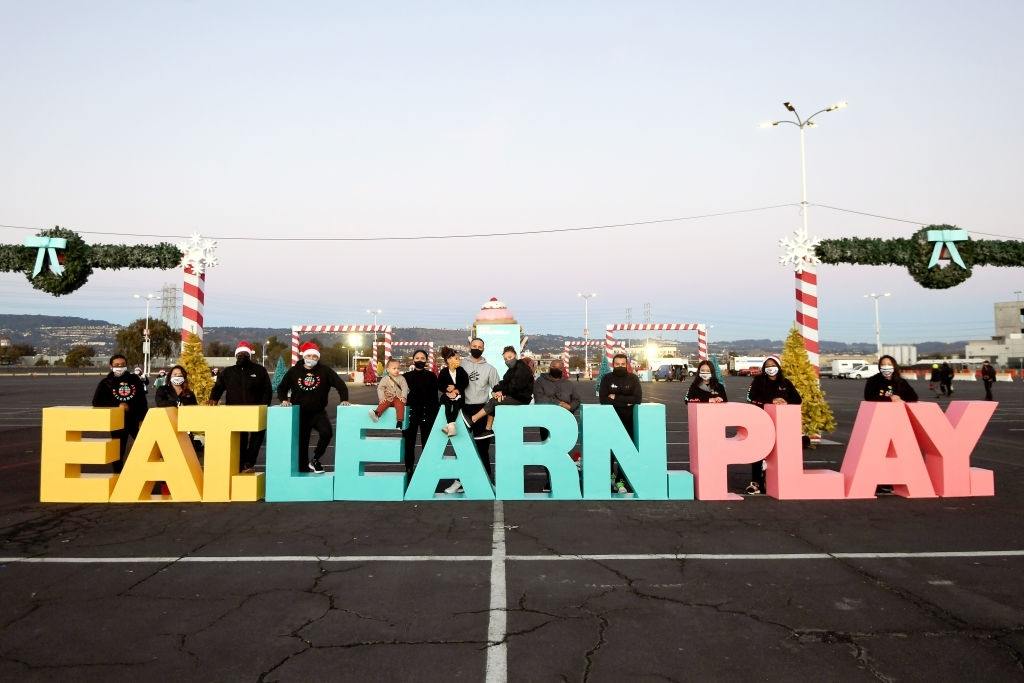 He often travels extensively in order to raise awareness on various causes. They include Aids, animals, children, health, human rights, etc. Stephen is also stated to have pledged to support the foundation Eat.Learn.Play. This foundation is based from Oakland and caters to the needs of the local community of that area.
.@ayeshacurry and I are so grateful for the opportunity to partner with @nokidhungry through @eatlearnplay. Help us out in making sure no child goes hungry this holiday season! Visit https://t.co/9Kah2UePee to learn more! #eatlearnplay https://t.co/CIsPzOid7q

— Stephen Curry (@StephenCurry30) December 5, 2019
Apart from all this, Stephen Curry is frequently reaches out to the public through his social media. In the past, he has made use of such platforms and raised awareness for No Child Hungry campaign, lobbying politicians, etc. Stephen aims to work at making changes for the sake of a brighter future of the next generation kids who are growing up.
Stephen's wife, Ayesha Curry's net worth:
Stephen's spouse Ayesha Curry is a known chef, author and television personality. Her current net worth is around $10 million by estimation.