The former 49ers starting quarterback Jimmy Garoppolo started a new era with the Raiders in the off-season handing his previous job in San Fransisco to Brock Purdy and Trey Lance for the upcoming season.
Securing Jimmy was already a win for the Raiders before the regular season and they subsequently announced him as the starter. Yet one thing that seems to remain their center of concern is the quarterback's injury that he is dragging from his previous teams' play. The teams' former executive Michael Lombardi, however, provided an exciting update on the teams' new starters' injury.
Jimmy Garoppolo is on track to return for training camp
Following his six seasons and a one-year restructured deal for 2022, Garoppolo joined the Raiders' roster in March with a three-year, $72.75 million contract. The 31-year-old left his best footwork in San Fransisco which probably was enough for the Raiders to weave the dream of winning.
Albeit, their dreams stuck on his injury for which he was expected to miss the training camp of the team which is scheduled to start on July 25. During his appearance on the Pat McAfee show, Lombardi revealed an update on the quarterback's injury that raised a ray of hope in the Raiders' fans' hearts.
The former executive of the team stated that the new starter is on track to join the team's training camp.
"They knew he would be ready for training camp, but he wasn't going to be in the offseason program," Lombardi said. "This was decided back in April and so, therefore, they deferred the signing bonus until he can pass the physical, which he will and I think he's on track to do that."
What type of injury does Garoppolo have?
The injury history of the former 49ers quarterback began in 2018 as he tore an ACL in his third game of the year. In 2020, he again met with an injury suffering a high-ankle sprain.
Moreover, Garoppolos' flow of injuries somehow stayed consistent every time, in a different form. In his last season with the 49ers, the quarterback suffered a broken foot in a win over the Miami Dolphins in December putting an end to his regular season. Rookie Brock Purdy then took his spot and threw his first NFL touchdown pass in that game. After signing a lucrative deal with the Raiders, the player underwent surgery on his left foot in March.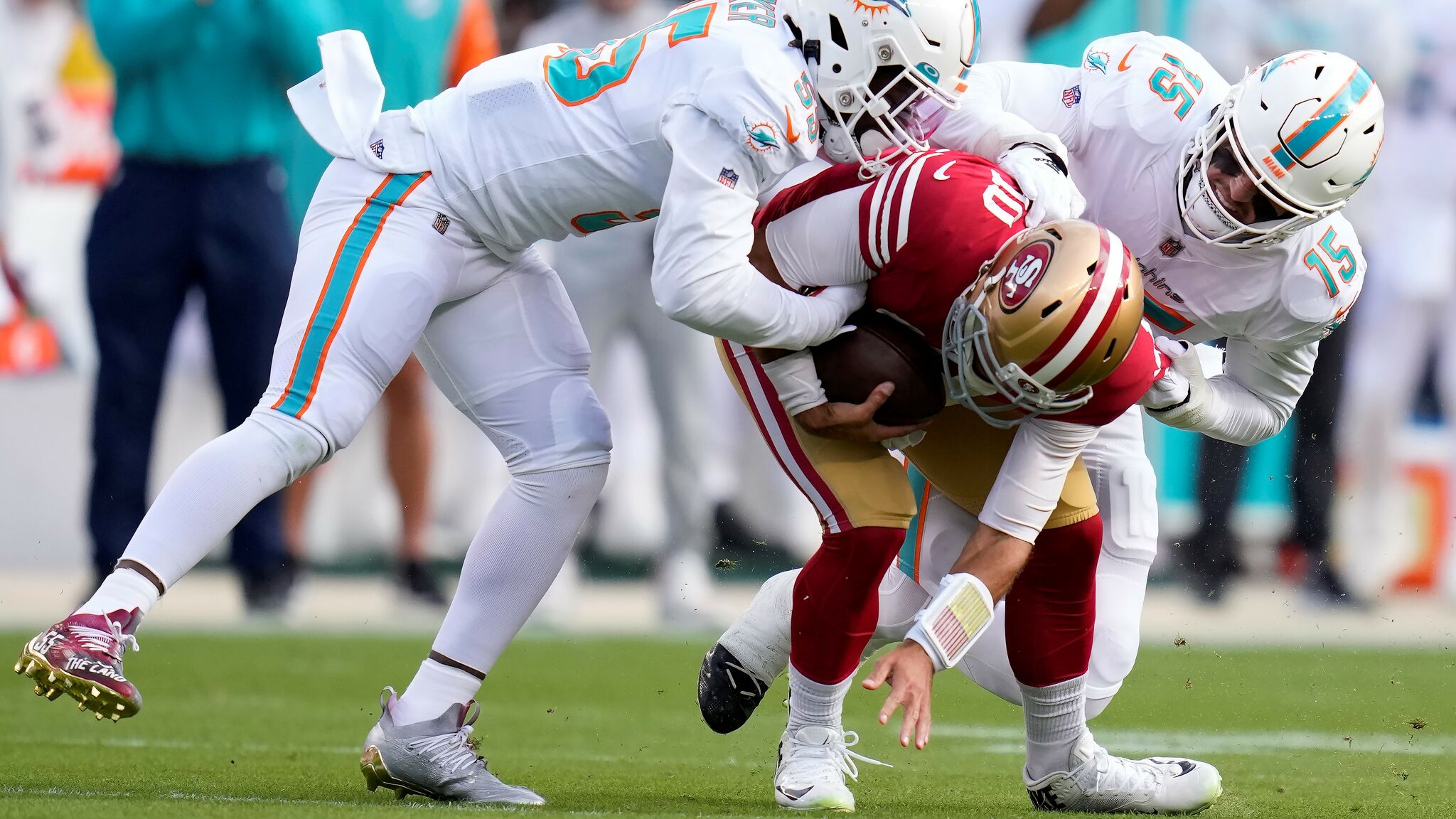 Jimmy finished the year with the highest completion percentage of his six-season career with the 49ers, filling 67.2 percent of his passes for 2,437 yards, 16 touchdowns, and four interceptions.
Even with the injury and stress related to his contract, the veteran quarterback displayed strong foot power on the San Francisco field. His laurels with his former team seem like reason enough to dream big ahead of the season, and his injury update gave the Raiders new cause for optimism.