LeBron James defended after NBA analyst viciously slams Mario Chalmers' "nobody fears Bron" dig
LeBron James has been touted by many as one of the greatest NBA players of all time. However, some fans believe that he hasn't generated the same level of fear amongst his opponents as Michael Jordan and Kobe Bryant did during their respective eras.
Mario Chalmers, who won back-to-back championships with James on the Miami Heat, stated that nobody feared going up against him. This sentiment was echoed by former NBA player Shaquille O'Neal, who played against both Jordan and James and was also James' teammate during the 2009-2010 season.
O'Neal cited James' lack of killer instinct as the reason why players such as Chalmers, Paul Pierce, and Jaylen Brown have publicly stated that people didn't fear playing against him.
Mario Chalmers stated: "Nobody fears Bron. Nobody's like '[expletive] I gotta go play against Bron tonight.' Nobody said that. I don't know why. Because I seen people be scared when they actually lined up to him but they're not scared thinking about that matchup, right? You hear anybody from that era talk about going against Jordan, there's a fear. So when you have people that fear a player, then that's telling you something different already. Like, Jordan is just that guy."
.@jj_redick reacts to Mario Chalmers comments that "nobody fears LeBron" 👀 pic.twitter.com/L0uYxlZPZv

— First Take (@FirstTake) March 21, 2023
Despite James' superior physical abilities, he lacks the mythology that Jordan built for himself, and his record in NBA Finals appearances is currently 4-6, while Jordan's record is a perfect 6-0. Some fans believe that James' inability to consistently win championships has affected the level of fear he generates amongst his opponents.
However, it is important to note that fear is not the only measure of greatness in sports. James has numerous accolades and accomplishments that demonstrate his skill and talent on the court. Ultimately, the debate over who is the greatest NBA player of all time will continue without a clear-cut answer.
"LeBron James Nears Return as Lakers Push for Playoffs, Says Head Coach"
Los Angeles Lakers head coach, Darvin Ham, has provided a positive update on LeBron James' return to the team as they push to reach the playoffs. Despite James sustaining a foot injury a few weeks ago, the Lakers have continued to perform well and secured a crucial 111-105 win over the Orlando Magic on Sunday night.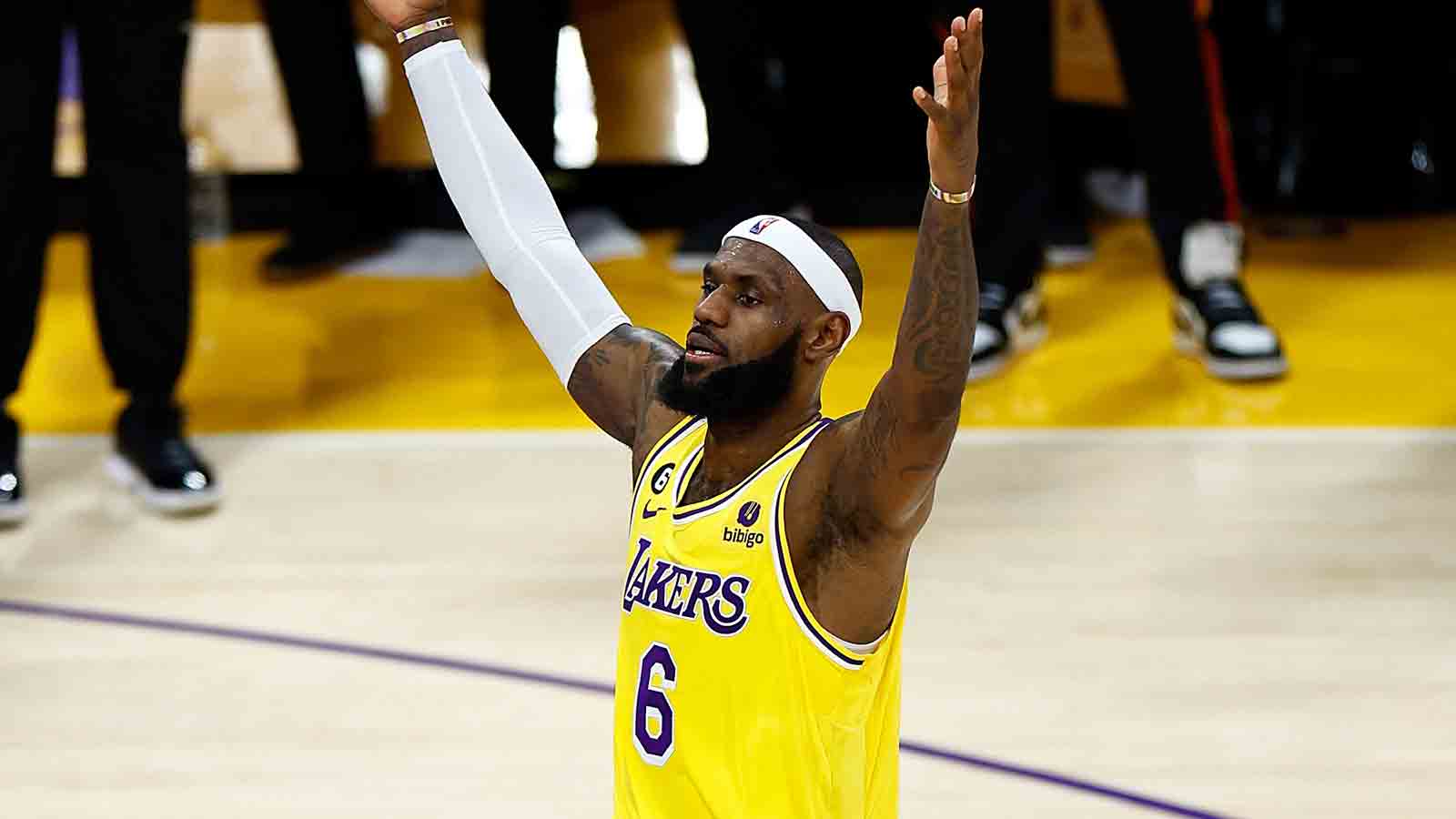 Ham indicated that the Lakers expect James to return before the end of the regular season, although there is no specific date circled. The Lakers have just 10 games left in the regular season and currently occupy the final NBA play-in tournament spot in the Western Conference.
James has missed 11 games so far, with the Lakers going 6-5 in his absence. The four-time MVP is reportedly doing intense workouts three times a day and is progressing according to plan.