Matt Corral Lisfranc injury: Panthers rookie QB likely to miss 11.6 months if surgery is required, per Sports Medicine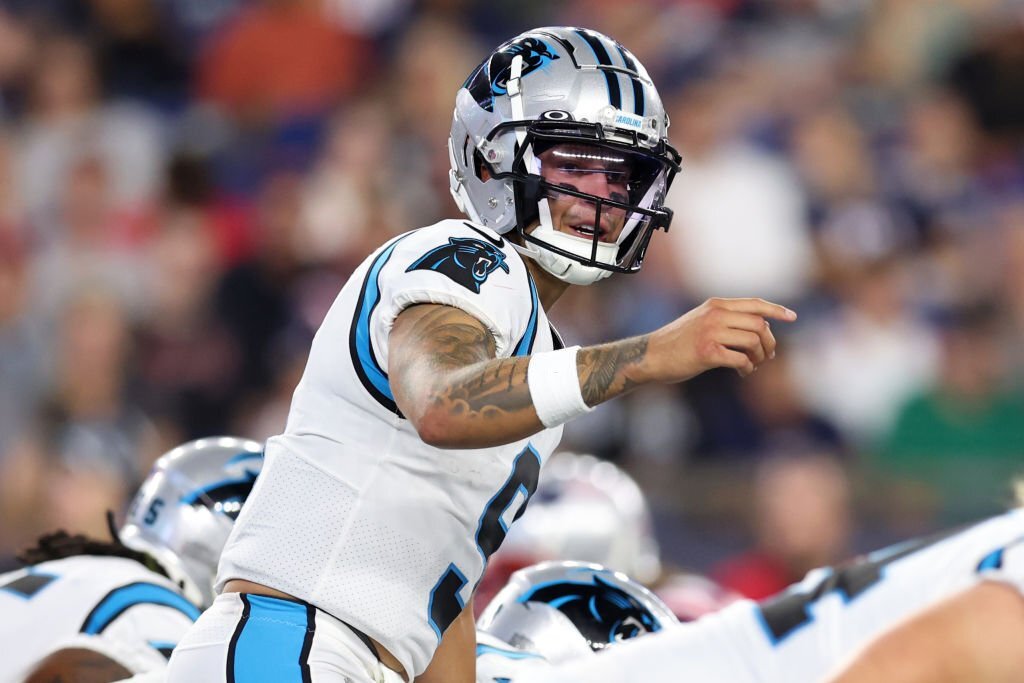 Before the regular season even begins, Matt Corral's rookie year might already be finished. The Panthers' rookie quarterback missed the final two plays of their preseason exhibition game against the Patriots on Friday night due to a foot injury. He was seen wearing a walking boot as he left the locker room after the game.
Corral was forced to leave the game to get X-rays after getting hurt after his foot was trodden on during play. He has a "significant" Lisfranc injury, according to head coach Matt Rhule, who spoke to reporters on Saturday. Given the seriousness of that kind of injury, his season is probably done.
A Lisfranc injury is serious because of the strain football players place on their feet; the healing time can take anything from six months to a year, depending on the severity. A research from the American Journal of Sports Medicine in 2016 revealed that NFL athletes with Lisfranc injuries missed an average of 6.2 months when they skipped surgery, on the other hand those who received surgery missed an average of 11.6 months. Patients who need surgery typically can't put any weight on the afflicted foot for six to eight weeks after the procedure.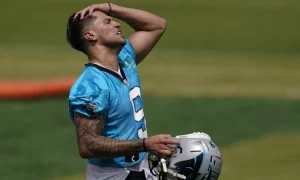 The Panthers selected the former Ole Miss quarterback with the 94th overall choice in the April draft. Corral's rookie season, which wasn't projected to be much more than a job on the bench at best, would likely come to an end due to his foot injury and Carolina's acquisition of Baker Mayfield.
"I hate it for him. I hate it any time one of our guys is hurt," Rhule said. "And I thought he was playing well too. I left him in that situation backed up, because I wanted him to have that, hey here's the crowd, here's the noise. But I thought I saw a lot of really nice signs early in the game. Found some guys that were open, and did some good things.
"I know Matt's a battler, so this year of development, he's going to have to grind, both taking care of his foot and all the things he needs to do as a quarterback. Hopefully some day, he'll look back and say it was a blessing, but I hate it for him right now."
Corral wasn't having a particularly strong night before to getting hurt. Alongside fellow backup P.J. Walker, he completed 9 of 15 passes for 58 yards. He had one of nine throws for 11 yards in the fourth quarter of Carolina's preseason opener against Washington last week.
Corral will be forced to miss the entire season if the Panthers decide to put him on injured reserve in the near future. This development might also have guaranteed Walker a spot on the 53-man roster as the backup quarterback to Mayfield and Darnold. He started out on the outside looking in, and on Friday, he didn't help himself much by tossing two interceptions and fumbling in the end zone.