With Michael Cole's assistance, Seth Rollins created a buzz with a promotional video. Michael Cole is a former radio journalist who transitioned to WWE. There was a CM Punk allusion in his entertaining segment with World Heavyweight Champion Seth Rollins.
Punk's exit from AEW was revealed on September 2. The possibility of Punk retiring after his AEW run was raised, but fans still want to see him in WWE. The possibility of a match versus Seth Rollins at WrestleMania 40 has been discussed between fans, in part because of Michael Cole's comments.
Cole drops subtle CM Punk reference
Many of CM Punk's fans still hope he will return to WWE. The incident began when Jey Uso made his appearance on RAW. Michael Cole alluded to Cody Rhodes's prior status as an EVP in AEW, which was alluded to by Cody Rhodes when he said he brought Jey to RAW. This was seen by Punk's Twitter following as a dig at AEW and a potential hint towards Punk's return to WWE.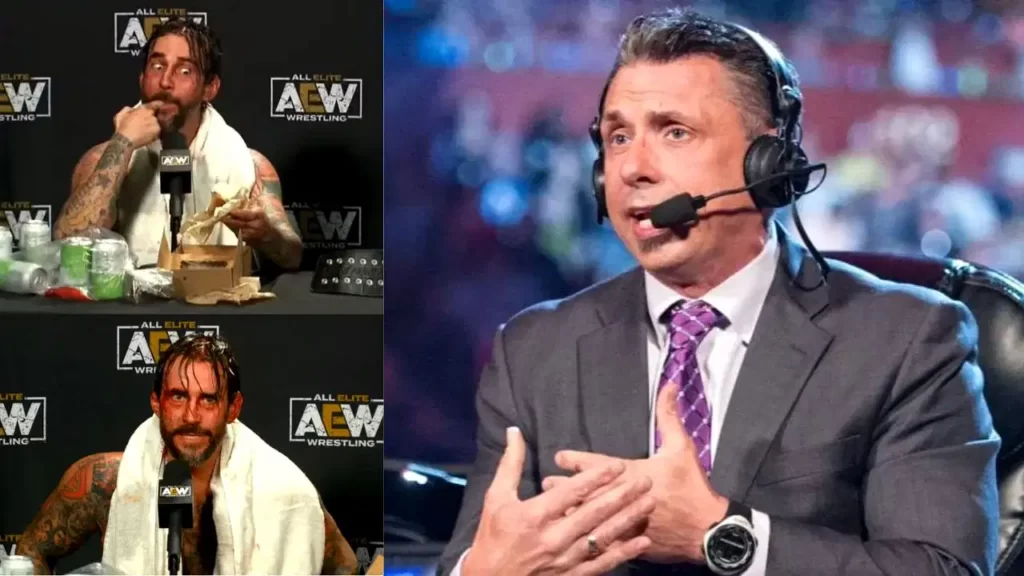 For the second time, Michael Cole dropped hints about CM Punk's possible comeback to WWE. In a segment regarding Seth Rollins's match against Shinsuke Nakamura at Fastlane, Cole said that he was calling Rollins a "manipulator" and a "puppet master." The former radio journalist hypothesized that Rollins was the puppeteer here.
CM Punk isn't only a talented wrestler; he's also a pro behind the mic. After capturing the Ring of Honor championship in 2005, he gave one of many legendary promos during his career. Cole's recent discussion on RAW with Seth Rollins, in which he referred to Rollins by those names, seemed to be inspired by this promo. Wrestling fans who frequently follows rumor mills likely drew connections between these phrases and CM Punk.
Seth Rollins called himself "best in the world week" prior
WWE has been dropping hints on recent episodes of RAW about the comeback of pro wrestling superstar CM Punk. Both Cody Rhodes and Seth Rollins' incidents hinted at CM Punk in recent comments.
During a promo for RAW, Cody Rhodes alluded to this by saying that Jey Uso deserves a second chance, presumably about CM Punk. On September 26, Seth Rollins advertised himself as "the best in the world" by saying, "My 100% makes me the best in the world." He took it on against Shinsuke Nakamura.
These hints may be setting the stage for a rivalry between CM Punk and Seth Rollins if Punk returns to WWE. Since Punk departed AEW, there has been talk of his returning to WWE, and there has even been talk of him challenging Rollins for the World Heavyweight Title at WrestleMania 40.
Tragically, the heavyweight championship will be on the line at WWE Fastlane, with the "King" facing off against the man who believes himself to be the finest in the ring. In light of these occurrences and clues, what are your thoughts? Leave a comment and tell us what you think.