Audiences are still searching for a new "DeadMAN" in the ring, even after the Undertaker's retirement. However, recently, WWE Hall of Famer Undertaker was spotted complimenting MJF before confronting his brother Adam Cole.
The Texas-born megastar acknowledged MJF's in-ring talents and commitment to his role when asked about a possible opponent for his "DeadMAN" performance in Glasgow, Scotland, expressing curiosity about confronting him. Hearing such high praise from a wrestling icon has left the 27-year-old champion more determined than ever to defend his title at Wembley in 2023 and win the AEW Championship.
MJF reacts to the Undertaker comments
At AEW All-In, everyone was excited to see MJF play Adam Cole. He felt the pressure because he was playing against his bigger brother for the title. In an interview before the match, MJF thanked wrestling stars like Bruno Sammartino, Hulk Hogan, John Cena, Triple H, The Undertaker, and The Rock for their impact on his career. He also contemplated that if he won the main event match against Cole, he would become a hero himself.
MJF was praised by Undertaker once at the 1 deadMAN SHOW in Glasgow, Scotland. Different wrestling stars have praised MJF for his dedication to his "Heel" persona and his skills in the ring. The Miz, Ric Flair, Mick Foley, and Sami Zayn have previously said nice things about MJF.
The crowd loves MJF for his mic and ring skills in AEW, and his ongoing storyline with Adam Cole has added depth and maintained audience interest. MJF expressed gratitude to The Undertaker for the compliment in the article, stating that there are few greater honors than being recognized by the DeadMAN himself.
The Undertaker to host 1 deadMAN SHOW in Perth
During WWE premium live event weekends in 2022, The Undertaker launched the "deadMAN SHOW," which became a huge hit. In February of 2019, WWE will conduct it's first stadium event in Perth, Australia, since 2018.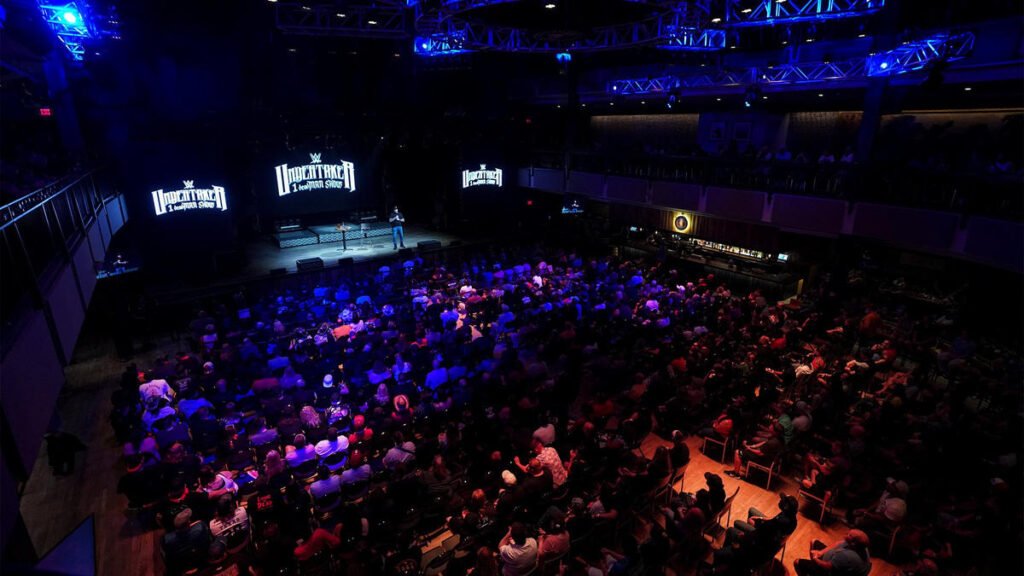 Prior to WWE Elimination Chamber 2024, The Undertaker will be in Perth, Australia, to put on a "deadMAN SHOW" for his devoted followers. The event will feature appearances by Rhea Ripley, Grayson Waller, and other well-known Aussie celebrities.
Due to his appearance the day before, The Undertaker has something special in store for Australian fans. The WWE Hall of Famer will be the guest presenter on the "1 deadMAN SHOW," where he will discuss his remarkable career and share previously unknown anecdotes.
Do you agree with the former Megastar that MJF is capable of making such statements? Feel free to let us know what you think.