Former NBA player Shaquille O'Neal has been named in a lawsuit over the FTX cryptocurrency scam along with other celebrities, and he has been charged with dodging the legal process. O'Neal and other famous people, including Giselle Bündchen, Tom Brady, Larry David, and Stephen Curry, are accused of endorsing FTX without reporting that they received payment, according to the lawsuit.
The plaintiff, David Garrison, and other investors who suffered financial losses as a result of investing in FTX have filed a lawsuit seeking compensation. O'Neal has not yet received a copy of the lawsuit, despite numerous attempts by Garrison's attorneys to serve him via four separate service providers. O'Neal has allegedly been hiding from them and attempting to avoid addressing the accusations.
O'Neal's attorneys have yet to make a statement regarding the situation, but his co-defendants have denied any wrongdoing and expressed confidence in their case. O'Neal's absence from the hearings raises more concerns about his participation in the advertising of the cryptocurrency exchange.
Investors have begun to favor the FTX cryptocurrency exchange, and numerous well-known celebrities have endorsed it. However, the complaint asserts that the celebrities concealed the fact that they received payment for endorsing the site, costing investors money.
What are the previous legal cases of Shaquille O'Neal?
O'Neal has previously encountered legal issues, so this is nothing new. He was sued in 2019 by a man who claimed he made fun of him in a YouTube video. The plaintiff requested $1 million in damages in his complaint, claiming that he had emotional distress.
The FTX litigation is expected to go on for a while, and O'Neal's absence from the hearings could make it last longer. It's unclear how the court will react to the accusations made against O'Neal and other public figures who helped promote FTX.
Finally, the FTX cryptocurrency controversy has sparked debate around the use of prominent public figures to promote the site without disclosing that they were compensated. The scandal has grown as a result of Shaquille O'Neal's claimed attempt to avoid receiving legal notice in the case brought against him and other celebrities, and the court battle is expected to last for some time.
How did the Kobe-Shaq game look like for the Lakers?
While they were teammates on the Los Angeles Lakers in the early 2000s, Shaquille O'Neal and Kobe Bryant created one of the league's most illustrious teams.
Shaq was a powerful center who was nearly unstoppable in the paint. On both ends of the court, he was a force to be reckoned with due to his enormous stature, power, and quickness. He was able to score at will, grab rebounds with ease, and fiercely block attempts.
On the other hand, Kobe was a gifted shooting guard with extraordinary skills and grace. No matter if he was shooting from the outside or driving to the hoop, he had the amazing scoring ability. He was a great defender as well, able to stymie opposition offenses with his fast hands and feet.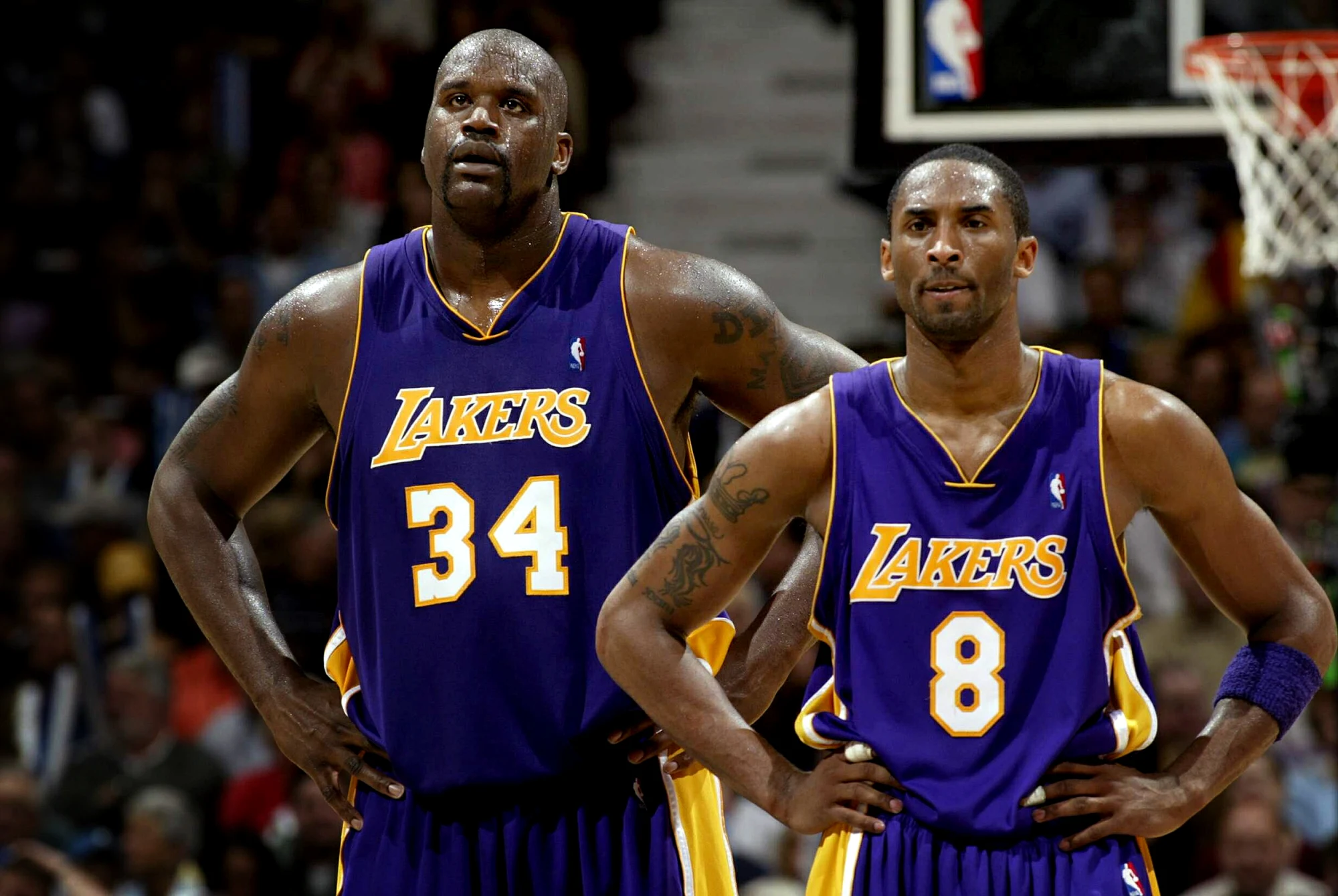 From 2000 to 2002, the Lakers won three straight NBA titles thanks to the unstoppable combo of Shaq and Kobe. While they each had a strong playing style on their own, when they teamed together, they produced a synergy that was nearly impossible to counteract. Shaq's presence in the paint gave Kobe chances outside the paint, and Kobe's scoring prowess relieved Shaq of some of the strain there. They were a wonderful match, and their accomplishments as a team speak to both their individual talent and their capacity for teamwork.