Eli Brooks, nicknamed "The Professor," is a speedy, aggressive guard who can shoot well, particularly from long distances. He started his college career with the Michigan Wolverines and played for them for five consecutive years.
In his final season, the Pennsylvania Mr. Basketball finalist averaged more minutes per game (36) than anyone on his team. Brooks also averaged the team's second-most points (12.8) and assists (2.9) in the 21-22 season. During his time in Ann Arbor, he was a fantastic three-point shooter, hitting over 39 percent from beyond the arc in his final two seasons.
However, no NBA team showed interest in drafting the 6-feet-1 guard as his name was not called by Commissioner Adam Silver and his deputy, Mark Tatum, after 58 picks. Despite being undrafted in the 2022 NBA Draft, the 23-year-old rookie still got a chance to chase his ultimate dream as he was surprised by the Indiana Pacers with an Exhibit 10 contract.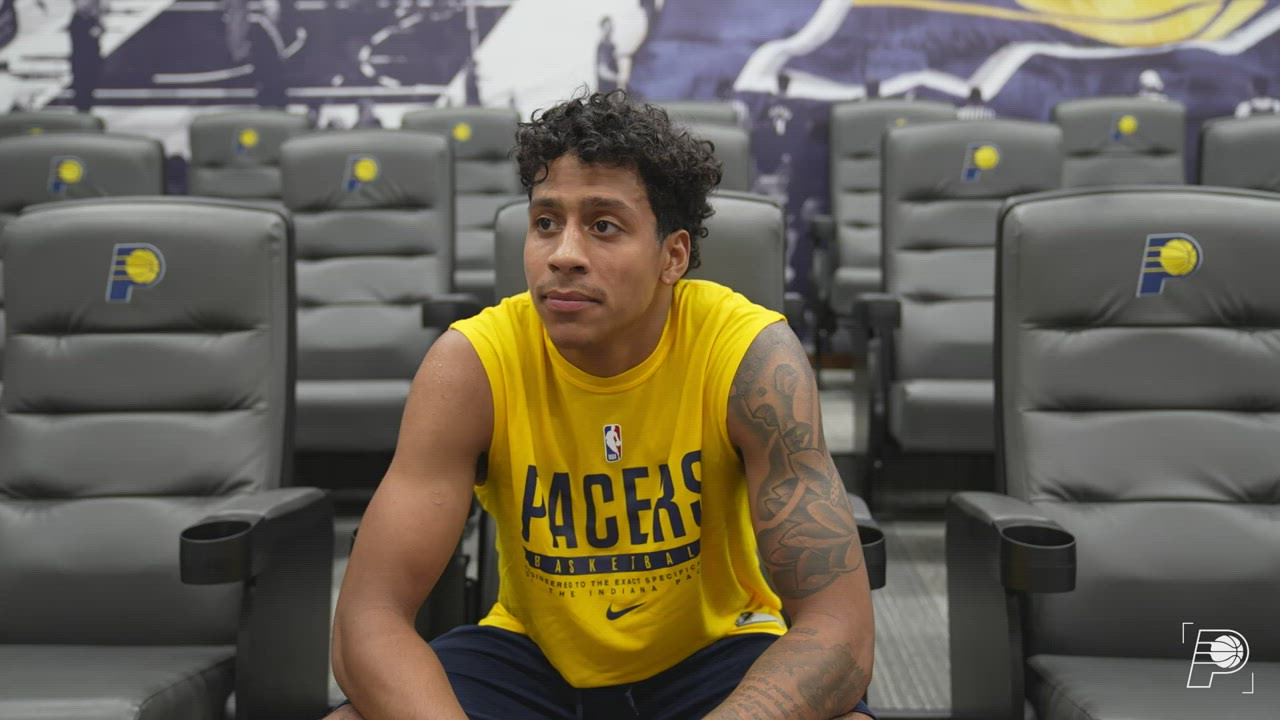 An Exhibit 10 contract is simply a training camp arrangement that encourages a player to join the team's G League club if he fails to join the NBA squad. The regular NBA training camp opens on September 28th. The Pacers will start their summer league campaign on July 5th against the Hornets, followed by games against Sacramento on July 10th and the Pistons on July 12th.
The rookie will get a chance to make the Pacers' main roster and show off his skills to the NBA universe in the upcoming summer league. No matter how Eli plays in Vegas, he will have another chance to showcase his worth in the fall session.
Last Thursday, two of Brooks' teammates were drafted in the second round. The Orlando Magic selected Caleb Houstan with the 32nd overall pick and the Los Angeles Clippers selected Moussa Diabate with the 43rd overall pick. Besides, Devante Jones, another talented teammate of Brooks, could very well be picked by another team just like him.