Nick Khan is scheduled to join WWE after his role as an agent in CAA
In a huge move, CAA's Nick Khan is doing a paradigm shift of moving to WWE. He is quitting his current position in Creative Artists Agency to pick up a very important function in World Wrestling Entertainment.
Khan moves to WWE as the President & Chief Revenue Officer from his formal role as a Television co-head for CAA. Nick Khan in his new role in WWE shall be answerable to none but the Board of Directors and Vince McMahon.
The International Creative Management creator shall be taking WWE over the position previously held by joint-presidents Michelle Wilson and George Barrios. WWE shall officially announce the move sometime later today.
Nick Khan arrives at WWE while the company's ratings are at an all-time low with steeply falling viewership and revenue generated from live events are almost null. Khan has not yet specified the roles he aims to fulfill in the business he has loved for a while.
After a little joking, he said, "We all have a lot of ideas in our head. It might be a little premature to share them in terms of when we are going to execute those."
During his stay in CAA, he has been responsible for many important personalities, representing the likes of Jalen Rose, Colin Cowherd, Mike Greenberg, etc. In his absence, his vacant position shall be filled by Tom Young and Matt Kramer.
He has been the agent for companies like Top Rank Boxing, SEC, and WWE, and the credit for getting WWE the deals with USA Network and FOX goes to Khan. The last action was what impressed the Chairman of sports entertainment and he decided to give Khan a place in his company.
Mr. McMahon, while talking about how Khan had been beneficial for his company, stated, "While representing WWE at CAA, he was instrumental in transforming our business model by securing domestic media rights increases of 3.6x over our previous agreements,".
Speaking about WWE, Khan called it a family business where he can be at ease. He had attended the house party of Triple H with his wife, for his 50th birthday.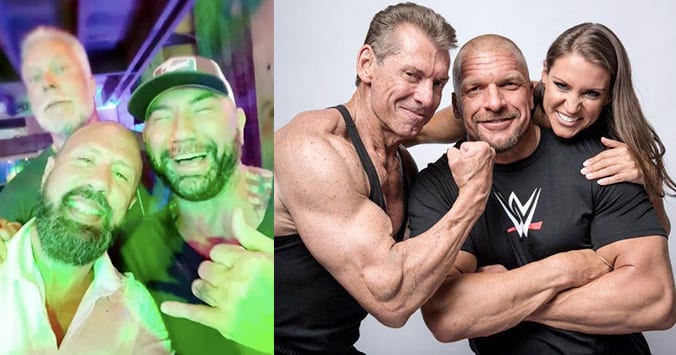 He was pleased that the McMahon family saw him and his wife as friends and he wanted to do more for the company. Khan is 45 now, and has spent 13 years of his life as an agent, and was on the lookout for something new to venture out to.
He says that he has had chances to join other companies serving roles not related to an agent, however, he had not put much thought into it. Speaking about WWE, he says, "When this opportunity emerged, it seemed like a no-brainer."
Khan severs ties from CAA in a very friendly way, as he spoke highly of the management team, very highly. Michael Levine, the co-head of the company said, "Nick is a proven leader, savvy business strategist and exceptional team builder…Nick has made a tremendous, and everlasting impact."
It will be interesting to say what changes Nick Khan brings to the current landscape of WWE, given the falling condition of the sports entertainment business.