Nikola Jokic Net Worth 2022: Salary, Contracts, Cars, Endorsement, Charity and more
Nikola Jokic, a Serbian NBA player famed for his outrageously flashy plays, has a lot of nicknames: "The Joker" for being unpredictable and able to surprise opponents, and "Big Honey" for playing slowly and smoothly.
Nikola Jokic went on to win back-to-back NBA MVP awards even though he was drafted as the 41st overall pick in 2014. His stellar play not only made him the center of attraction in the NBA universe but also led to his accumulation of a massive fortune. Time to explore Nikola Jokic's wealth.
Nikola Jokic's Asset Accumulation at a Glance
| | |
| --- | --- |
| Name | Nikola Jokic |
| Age | 27 years (February 19, 1995) |
| Height | 6'11" |
| Birthplace | Sombor, Serbia |
| Wife | Natalija Macesic |
| Net Worth 2022 | $35 million |
| Salary | $31 million |
| Endorsement Earnings | $750,000 |
| Source of wealth | NBA Salary, Endorsements |
| Endorsements | Nike, Western Union, Panini |
| Expenditure | Horse Ranch, Cars, and Charities |
| Philanthropy | Basketball without Borders in Serbia |
What is Nikola Jokic's Net Worth in 2022?
Nikola Jokic has a handsome net worth of $35 million as of now. Thanks to his blood, sweat, and tears, his sudden improvement in performance speaks to his success. Even though in 2017, his net worth was around $23 million, he only gained 1.5 times in next five years, his recent skyrocketing contracts and astounding performances on the court might land him in the Billionaire's Club in the foreseeable future.
Nikola Jokic's Source of Wealth:
Nikola, the third highest-paid center of 2022, makes a massive sum of money through his NBA salary and hefty endorsement deals, with media endeavors supplementing his fortune.
Nikola Jokic's NBA Salary
The four-time NBA all-star signed a five-year contract with the Nuggets, netting $148 million in 2018, which translates into an annual salary of $31 million, making him the highest-paid player in the franchise.
After winning the NBA MVP in 2022, the 27-year-old became eligible for a $241 million supermax contract extension with the Denver Nuggets. If both entities reach an agreement, then it is expected to be the largest contract extension in the history of NBA.
Nikola Jokic's Endorsement Deals
The Big Center, who holds the record for the fastest triple-double in 14 minutes, has sponsorship ties with behemoth indigenous companies including Nike, Panini, and Western Union. His endorsement deals skyrocket his net worth by $750,000 each year.
Emerging as the newly crowned NBA MVP of 2022 will surely attract more endorsement deals from popular brands in the upcoming season.
Nikola Jokic's Earnings Through Media Ventures
The 2016 Olympic silver medalist was spotted in a few commercials, including those for Jelen Beer and major betting websites. Appearing in these advertisements has grown his fan base and helped him earn a considerable amount. However, in comparison to his massive NBA contract, his media venture earnings seem insignificant.
How Nikola Jokic Spends His Millions?
The 2018 Serbian basketball player of the year is a massive admirer of simplicity and loves to lead a secretive life. Luxurious mansions, yachts, and private jets don't fascinate him. He is a down-to-earth person who loves to be in nature and around horses.
Nikola Jokic's Lavish Horse Ranch
The Joker refers to himself as a horseman, not in the sense of a cowboy or polo player, but rather as a rebounder and passer. He purchased a horse ranch and routinely spends time with his horses to painstakingly foster them. Besides, the seven-footer actively spends a gigantic amount of money on his horse ranch. He is also spotted strolling the streets of his hometown in Serbia, riding a horse-cart.
Nikola Jokic on his horses, "I like the smell of them. The best feeling ever is when you feed them. The sound of them eating in the stable is the best sound you can ever hear. It's just something that I think just a horseman can feel."
The 6-foot-11 behemoth owns a Lamborghini Huracan, but his enormous height barely allows him to even enter the car, resulting in a reluctance to drive it any longer and prompting him to purchase two more vehicles for regular use.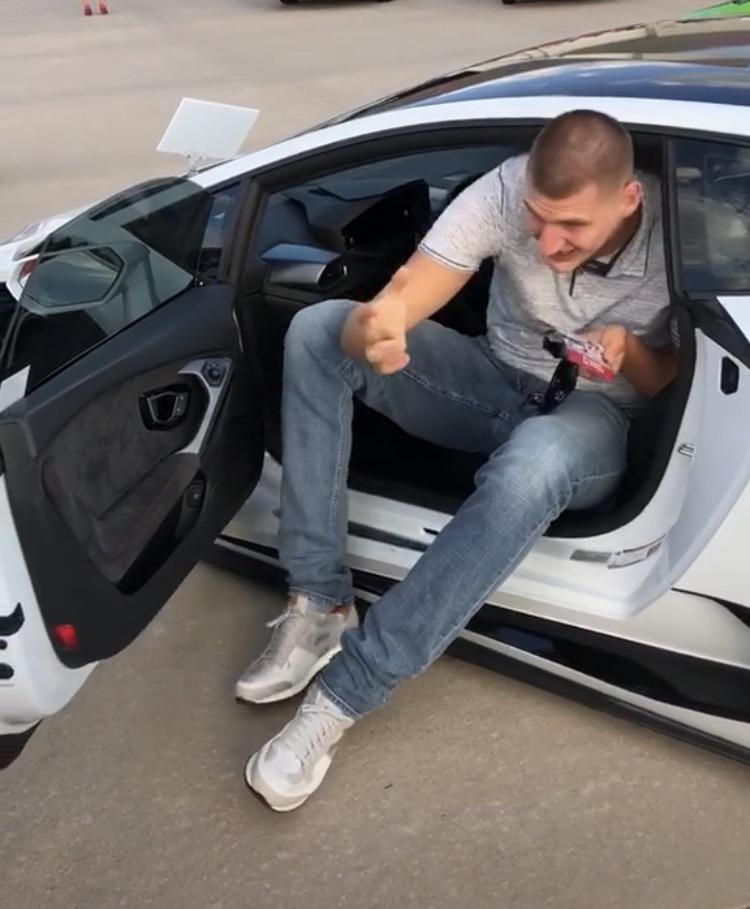 His go-to vehicle is the Jeep GMC Yukon, valued at $50,000.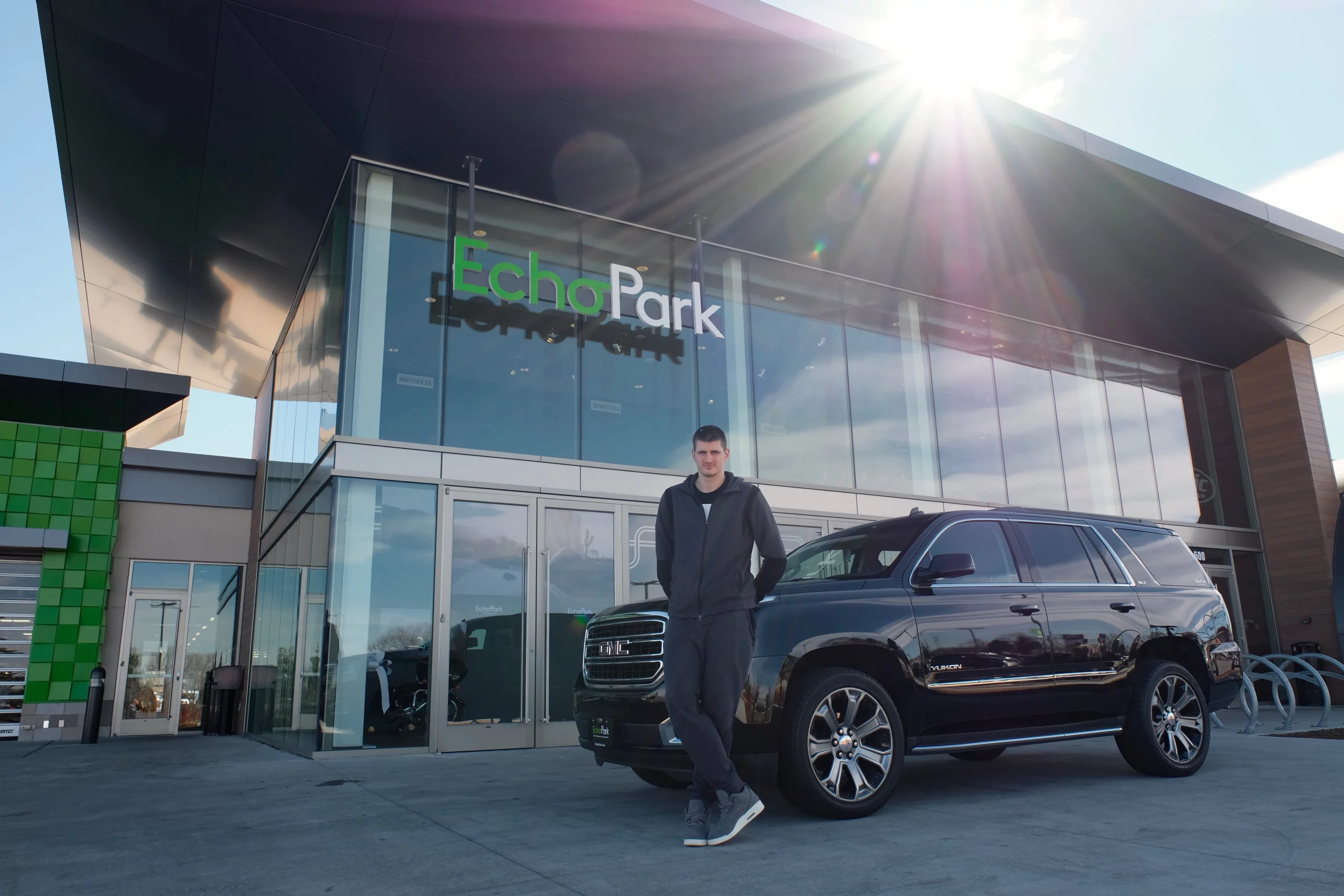 The Mercedes Brabus G63 AMG, one of only ten in the world, is the newest addition to his garage and costs $262,400.
Nikola Jokic's Non-profitable Investments: The Charity Work
The Nuggets Underdog is yet to have his own charitable foundation, however, he regularly involves himself in philanthropic activities.
As part of his charitable activities, Jokic makes regular celebrity appearances at the LuBird's Light Foundation in Colorado and Basketball Without Borders in Serbia.