Nobody fears Lakers' LeBron James' myth got dispelled by Steve Kerr, Doc Rivers & others NBA coach with "we were fearful of his power"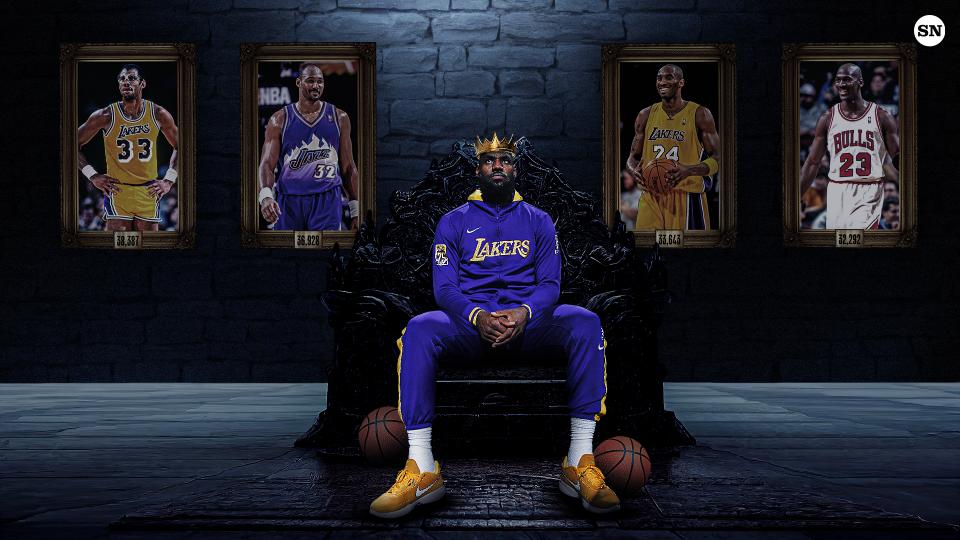 LeBron James is undoubtedly one of the greatest basketball players of all time. With a resume that includes four NBA championships, four MVP awards, and countless other accolades, James will certainly be inducted into the Basketball Hall of Fame when he retires. However, there has always been a misconception that players and coaches are not afraid to face him. Former NBA player Mario Chalmers recently claimed that no one is afraid to face LeBron as they were afraid to face Michael Jordan. But, NBA coaches have a different opinion, and a video circulating on Twitter shows their perspective on LeBron's power.
NBA Coaches praise LeBron James
The video clip features renowned coaches Brad Stevens, Steve Kerr, Dwane Casey, Doc Rivers, Erik Spoelstra, and Gregg Popovich sharing their experiences of coaching against James. Each coach heaped praise on James, describing him as "unbelievable" and "difficult to guard."
In particular, Steve Kerr revealed that when his team first played against Lakers Legend, they were "fearful of his power and his penetration and his passing," but now they fear everything because he's added so much skill to his game. Similarly, Doc Rivers recounted how he noticed a significant difference in the beasts' approach to the game when he moved to Miami from Cleveland. In Miami, LeBron became a strategic mastermind, calling out plays and reading defenses, which made him even more challenging to guard.
"Nobody fears Bron".

Except for Entire Franchises and Their Coaching Staffs. https://t.co/kqiHtSuhfg pic.twitter.com/oYpSCSwQL6

— Letting Go (@ProvideContext) March 20, 2023
How Does LeBron James Earn the Respect of His Peers?
Earning respect from one's peers is one thing, but instilling fear in some of the best coaches in the league is an entirely different level of greatness. And the 6′ 9″ tall has achieved that level of greatness. While players and coaches are afraid of him, that doesn't mean they don't consider him the greatest of all time or the second-best player of all time. In fact, a list of 37 NBA legends, players, and coaches over the years includes Shaquille O'Neal, Steve Kerr, Paul Pierce, Kevin Durant, and many more, all of whom have picked LeBron as the GOAT or the second-best player of all time. This just goes to prove how LeBron James has earned the respect of so many legends of the sport.
LeBron James: A Living Legend
The Gold Medalist is undoubtedly one of the best players of all time, with a career that spans 20 years. While some coaches and players may not fear him, James has earned the respect of his peers, and many consider him the GOAT or the second-best player of all time. He has achieved so much in his career that it is hard to dispute his status as one of the greatest basketball players ever to grace the court.
Despite LeBron James' undeniable greatness, the debate on who is the GOAT continues to rage on. However, the fact remains that James has achieved a level of greatness that few can match, making him one of the best players of all time.