The F1 community cannot decide if Helmut Marko is throwing shade or if he is blatantly ignorant when he said both the Ferrari drivers were quicker than Max Verstappen at the Canadian GP.
Both Charles Leclerc and Carlos Sainz finished P4 and P5 respectively with a significant time gap between the race winner and them. Granted there were no mistakes from Ferrari as they normally would have experienced, but is that enough to say they outpaced the Dutch star?
Helmut Marko claims Charles Leclerc and Carlos Sainz outpaced Max Verstappen at the Canadian GP
"It wasn't easy, we had problems with the Hard tyres to get them up to temperature. The race was harder than we thought" claimed the 80-year-old, Helmut.
This is why he believed the Ferraris were a threat to the historic feat of 100 wins achieved by Redbull. He further enunciated, "But luckily Ferrari started further back, as they were fastest on both sets of tyres."
This is not the first time Marko has been caught in the crosshairs for giving a controversial statement. He was seen taking shots at Lewis Hamilton earlier in the season.
"There are two things that really bother Hamilton. Firstly, he is no longer the world champion and it will be difficult for him to be the world champion again in the future. He knows there is no place for him at Red Bull. And whether Ferrari will be better for him in sporting terms than Mercedes is not set in stone," Marko told the media.
"In addition to the sporting perspective, Lewis is not happy because he is no longer the highest-earning driver in Formula 1. This is Max Verstappen now. At least that could change with Ferrari's help," He further added.
F1 community angry with Red Bull senior advisor's claim
This statement angered both Redbull and Max Verstappen fans all over the world as they took to Twitter to rant about the supposedly hallucinated statement put out by Helmut Marko.
He's so clueless. Because they weren't faster than max. Not on one single lap. Lol

— US Government is corrupt. (@saywut40666) June 19, 2023
"Helmut makes me laugh" tweeted one Redbull fan.
"Don't give me hope, with the season Ferrari has been through even a podium seems like a wonderful race." said another Ferrari Fan.
The stats disagree with the statement as we can see in the below figure.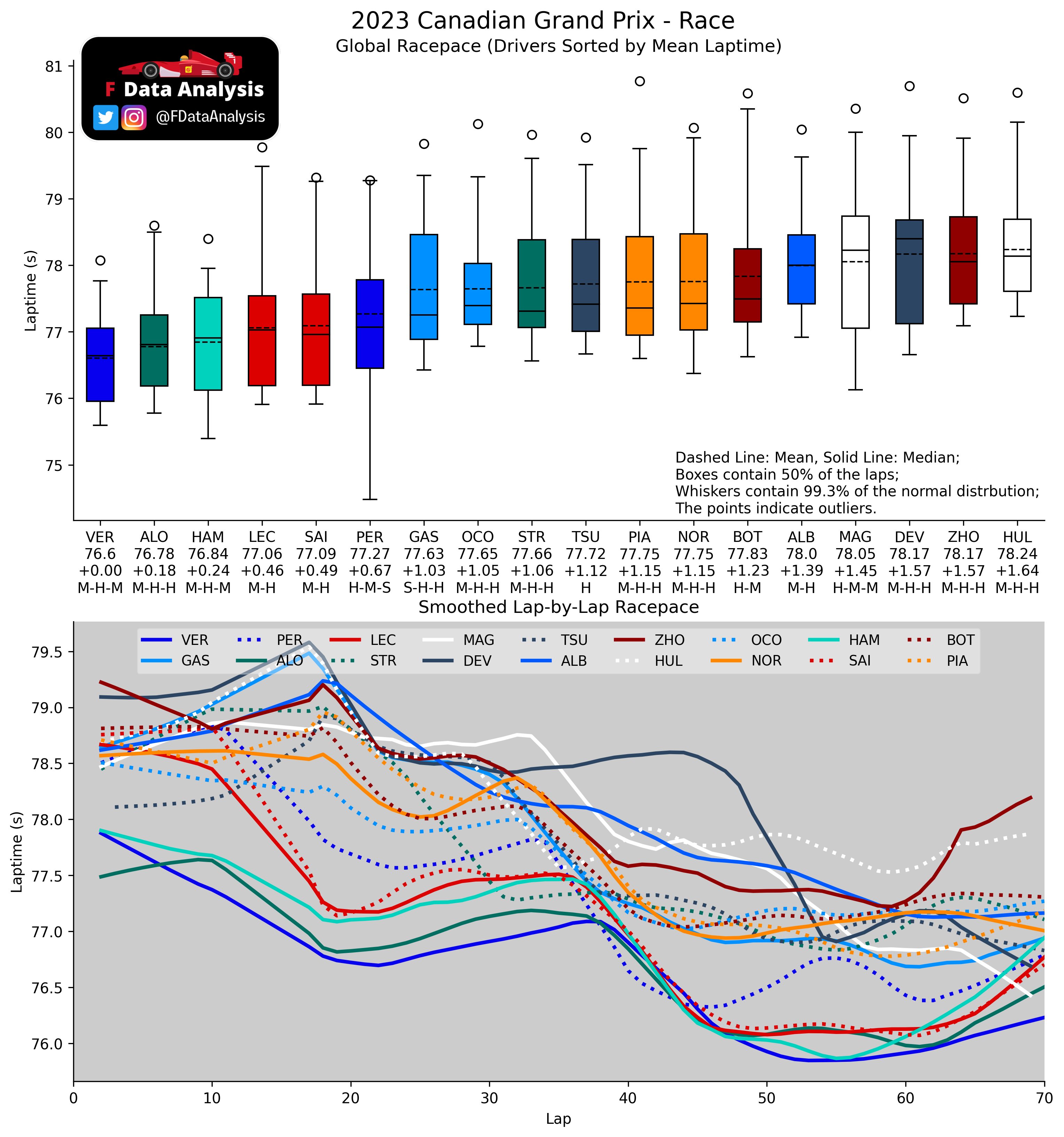 The Ferraris were close in pace to Fernando Alonso and not Max Verstappen. This is impressive in itself since they stopped one time lesser than the Spaniards. Showing improvement from the Spanish GP.
This might just be another PR trick to get more traction. However, Helmut needs to check his facts next time before he adds fuel to the fire like this. Max Verstappen is so fast right now that he does not need these tricks to boost his rating.