Spartak Moscow superstar Quincy Promes has been charged with allegations of drug trafficking. He was found with 1300 kg of cocaine worth around €75M.
The Dutch public prosecutor's office announced on Monday that the former Dutch international Quincy Promes was charged with smuggling. The cocaine bust was found to be 1,370 kilograms of cocaine which he planned to smuggle. The worth of the batches of cocaine was found to be in excess of €75M. They were to be sold in the streets of Amsterdam.
How did Quincy Promes end up playing for Spartak Moscow?
Quincy Promes is spending his second stint as a Spartak Moscow player. He spent his first stint there from 2014 to 2018. As a forward player, he has been impressive there. He has 20 goals in just 26 appearances and is one of their star players.
Earlier he played for Ajax from 2019 to 2021 but was offloaded to the Russian club. This was due to not impressing during his time there and being a bench player at most times. This was also coupled with allegations of bad behavior on the pitch and his being charged with two different crimes.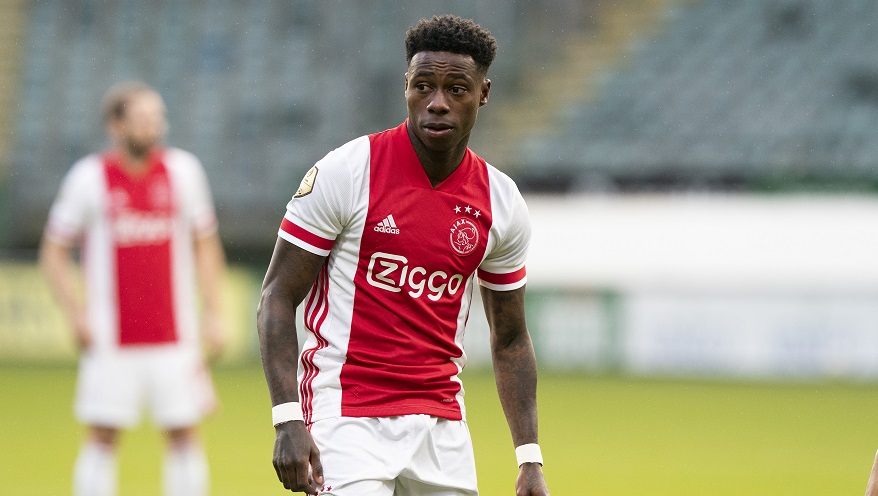 His contract there is until June 2024 which is set to expire next summer. He also played for Dutch clubs FC Twente, and Go Ahead Eagles while spending one year at Spanish club Sevilla.
Update on drug trafficking charges?
According to Dutch media outlet NOS, both batches of cocaine were found by police in Antwerp in January 2020. He has been convicted alongside another Dutchman for charges related to importing the drug by smuggling them from Belgium.
🚨 𝗕𝗥𝗘𝗔𝗞𝗜𝗡𝗚: Former Netherlands winger Quincy Promes is prosecuted for importing more than 1300 kilos of cocaine, with a value of €75M.

(Source: @NOS) pic.twitter.com/s1EmKhnrVb

— Transfer News Live (@DeadlineDayLive) May 30, 2023
Promes has been charged with being an accomplice to smuggling two batches, one of 650kg and another of 713kg. He was mainly involved in importing them from abroad for redistribution in the Netherlands.
It is unknown whether the player was involved in the distribution process or not. Currently, he is only charged with importing the drugs from Belgium. It also remains to be seen whether he is part of a drug syndicate or organization or just did it for one time.
Update on trial dates and possible punishment leaks
A preliminary hearing is expected to take place on the 5th of June. The footballer's lawyer Robert Malewicz also declined to address the charges replying, "I will provide a further explanation during Monday's hearing."
However, he will miss the hearing as he will have to be on the pitch for Spartak Moscow. The Russian Premier League is set to finish on Saturday with Spartak facing Krylia Sovetov.
This is not the first time Quincy Promes has been accused of a crime. In July 2020, he was accused of assaulting a family relative with a knife. It happened when a fight happened during a family function where he brandished the knife at his cousin. He was then charged with aggravated assault.
https://twitter.com/calSZN_/status/1663998271910559744?s=20
In March of this year, Dutch Public Prosecutor's Office asked Promes to be sentenced to jail on a two year term. But the judge found there was no evidence to prove the charges and dismissed it. While Promes had denied the stabbing before, he was found confessing to the crime in a wiring operation by the police.
There is no information on what type of punishment he will receive if he is indeed arrested for the drug trafficking charges. It could be anywhere near 2-5 years, but the vast amount of cocaine discovered may cause it to be increased.
Both charges occurred when Promes was still playing for Ajax. It will be seen on Monday's hearing whether Promes becomes the latest player to become a prisoner.