Kansas City Chief's star tight end Travis Kelce has been at the center of media gossip for a while now, ever since rumors about his recent romance with Taylor Swift sparked. While neither Travis Kelce nor Taylor Swift have confirmed their relationship status, both stars have been subject to several speculations.
Nevertheless, Travis Kelce finds himself in a controversy with the latest buzz that centers around claims from Kelce's ex-girlfriend, Maya Benberry.
Travis Kelce's ex-girlfriend claims to have gotten death threats from Taylor Swift fans
In a recent interview with the 'Inside Edition', Travis Kelce's former girlfriend, Maya Benberry, has recently come forward, accusing him of cheating and questioning Taylor-Travis's genuineness towards each other. Following this event, she has apparently been receiving death threats from their fans.
It serves as a striking reminder of how swiftly and fiercely fandoms can respond to a scandal, even when there is no concrete evidence linking the incident to a well-liked celebrity.
Maya Benberry, who met NFL star Travis Kelce on a dating series, openly talks about his indiscretions, emphasizing that "once a cheater, always a cheater". Even though Travis hasn't openly commented on this matter, his sources dismissed Maya's allegation by implying that it is "a poor excuse of someone trying to get her 15 minutes of fame."
Moreover, when asked about the Swifties by Maya, she claims they have been "aggressive" and "very hypocritical" towards her. "It's really crazy to me that someone that I think is positive and really nice has such a negative and angry fanbase," she added.
Maya constantly felt backlashed by the media, especially after her interview, which portrayed her as "some bitter black women." Benberry adamantly stated that her motivation was never about Taylor Swift in a heated response to individuals who accused her of clout-chasing. Instead, it arose from the emotional pain of being misled and made to feel mocked five years after being led to hope in a future with Travis Kelce. Her statements highlighted the disastrous impacts of betrayed trust left by broken commitments.
Despite the constant aggressiveness from the Swifties and feeling misunderstood by the media, Maya admits she does not regret coming forward, as she needed to be heard.
What happened between Travis Kelce and his ex-girlfriend?
Following her success on his E! dating reality show, "Catching Kelce," in 2016, 31-year-old life coach Maya Benberry and the NFL star dated for 8 months. The competition on the show pitted 50 women, each representing a different state, against one another in an effort to win the NFL player's love and admiration.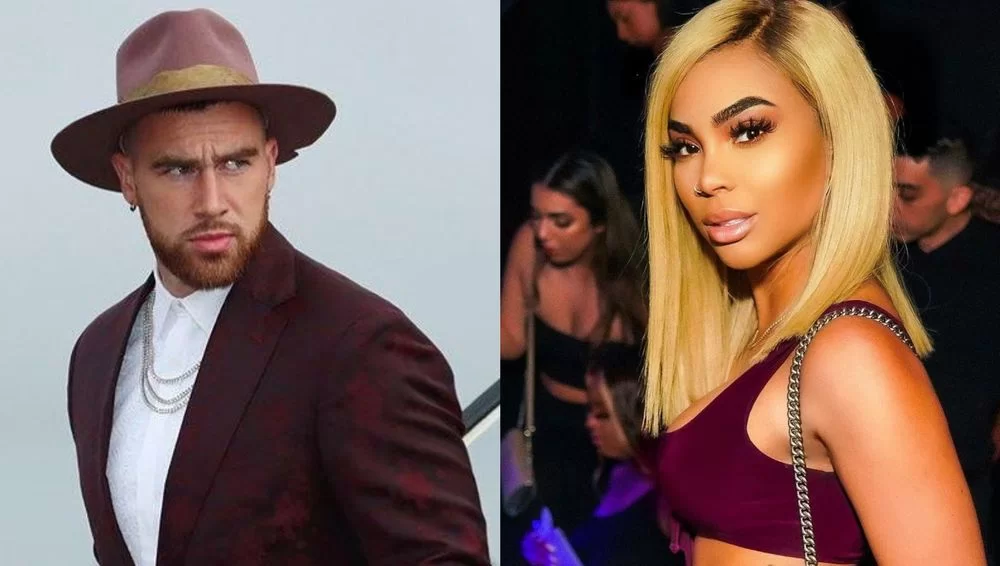 When their romance eventually came to an end, the reality TV star made a public accusation that the Super Bowl champion had been unfaithful to her with sports broadcaster Kayla Nicole. She further stated that he texted her in February 2017 and pretended to be available. This was confirmed through one of her tweets, where she said, "When you and your ex broke up five months ago but you find out via social media that he's supposedly been in another relationship for 6…". At the time, the public had only unveiled bits and pieces of their story.
Maya has expressed through tweets that, "It's crazy how this man has been doing interviews and podcasts about the show for YEARS but when I make a comment about it, I'm wrong?" This is why she finally decided to come forward to shed light on her side of the story, confirming what really went down between the two back in 2016.