The allure of professional athletes knows no bounds, as their fame and prowess often attract attention from beautiful and sultry women. Occasionally, these women may be involved in the adult entertainment industry, adding a dash of intrigue to the athletes' already captivating lives.
A recent revelation by two adult film actresses confirms that NBA players are not immune to such encounters, particularly those hailing from the prestigious Los Angeles Lakers team.
place your bets pic.twitter.com/1KH0RW3xDz

— 𝘾𝙤𝙖𝙘𝙝 𝙎𝙝𝙪𝙗𝙝 ⁶𓅓 (@OVOLakeShow) March 17, 2023
In a recent adult film industry event, two adult film stars shared their tantalizing experiences with NBA players. The first divulged that she had been approached by numerous NFL athletes through direct messages and had even engaged in a steamy encounter with an NBA player. Describing the experience as "10 stars," she hesitated before revealing that the unnamed player belonged to the Lakers, but refused to divulge any more information.
The second actress was similarly coy about her rendezvous with high-profile individuals, including basketball players and rappers. Though she declined to name names, she did confirm that the team involved in her escapades was once again the Los Angeles Lakers. The air of mystery surrounding the identity of the players involved heightened the excitement and curiosity of their fans.
In the past, there have been other claims of intimacy between adult entertainers and NBA stars. One Instagram model even alleged that she had been involved with seven Phoenix Suns players simultaneously. The recent revelations about the Lakers' players only serve to further the notion that these athletes are enjoying the glamorous and risqué side of life in Los Angeles.
Is Austin Reaves the Subject of Adult Film Stars' Revelations?
Despite the titillating stories, it remains unclear which Lakers players the adult film stars were referring to. The ambiguity extends to whether the athletes in question are current members of the team or past players from the iconic NBA franchise. Regardless, the speculation around their identities has led to a surge in betting activity, particularly on Austin Reaves.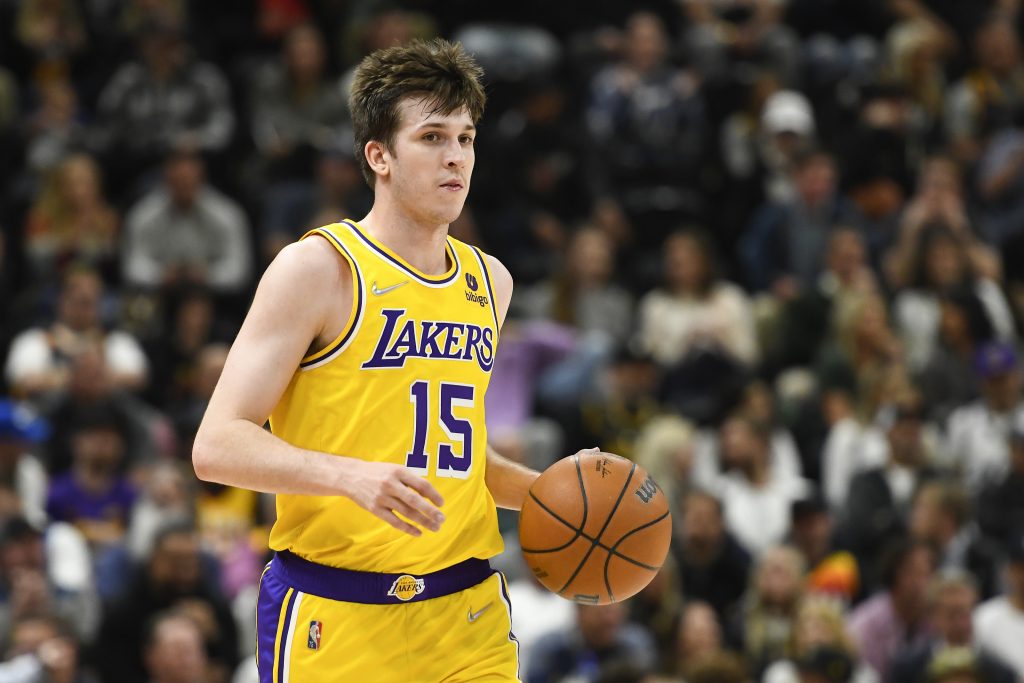 As fans are placing bets upon their speculations, Austin Reaves is the name that has been popping up a lot ever since the shocking revelation of Lakers' players involving with adult film stars. One fan on twitter even came up with a catchphrase "Austin Freaky Reaves" to glorify the young stud of the Lakers.

The enigmatic accounts of these two adult film actresses have ignited the imaginations of NBA fans and bettors alike. As the guessing game continues, one can't help but ponder if the anonymous Lakers players might one day earn an invitation to the coveted All-NBA strip club team. The allure of fame, fortune, and steamy encounters appears to be a potent mix in the world of professional sports.