US Open to bid farewell to Serena Williams, around 100 guest expected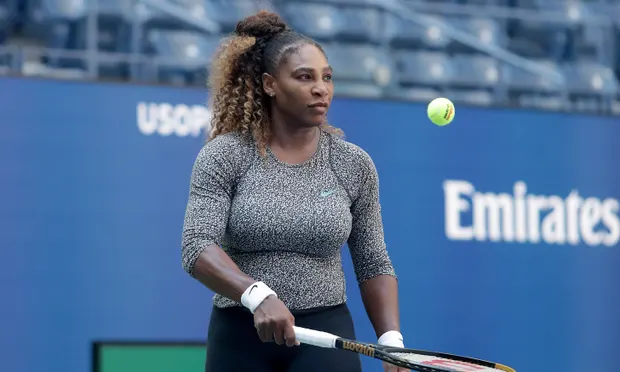 American tennis superstar Serena Williams, 40, announced her retirement from tennis after Wimbledon to try for a second child with her rich husband, Reddit CEO Alexis Ohanian, and to spend more time with their five-year-old daughter, Olympia.
There aren't many athletes that are so tall that they have their own gravitational fields, but Serena demonstrated that she could accomplish anything with her height, which is why the US Open will host a unique event in her honor.
Why would Serena Williams get the ultimate tribute during the US Open 2022?
Whatever the outcome on Monday night, the US Open will host a goodbye ceremony for Serena Williams as she concludes her remarkable career.
In the evening session, Williams will face Danka Kovinic on Arthur Ashe, the outstanding tie from the opening day of the US Open.
Even if she wins Monday's first round match, the US Open will "pay respect to Serena Williams with a goodbye ceremony," as the departing champion "invites roughly 100 guests" to a sold-out Arthur Ashe.
Williams, a 23-time Grand Slam winner, is likely to retire after her home major, which means Monday's match might be her last in singles play if she loses.
According to the New York Post, the 23,800-person sell-out audience will remain after her match to pay honor to her remarkable career.
According to the tabloid, Williams will have roughly 100 people, including family and friends, to see her perform and she is included in Monday's match with a 1-3 record since returning to play earlier this year at Wimbledon.
She was defeated by defending US Open champion Emma Raducanu at the Cincinnati Open earlier this month, but her tie with Kovinic is still winnable for Williams and the Montenegrin, 27, enters the Williams encounter on a five-match losing run.
Even if Williams loses on Monday, there will be one more chance to watch her on the court because she is also participating in the doubles with her sister, Venus and she has been cautious about the idea that the US Open will be her final competition.
Serena delivered some critical viewpoints while interviewing with Vogue earlier this month by saying, "I have never liked the word (retirement). It doesn't feel like a modern word to me. I've been thinking of this as a transition, but I want to be sensitive about how I use that word, which means something very specific and important to a community of people."