Golden State Warriors' star guard Stephen Curry recently weighed in on the ongoing debate about who should be crowned the NBA's Most Valuable Player for the 2022-23 season, endorsing Philadelphia 76ers' Joel Embiid for the title.
In an interview with Bleacher Report, Curry stated, "I would say Joel [Embiid]. Any person you pick, their body of work could be compared to Jokić or Giannis. But Joel took a leap that I think a lot of people didn't expect because he was dominant already. That leap turned heads and put Philly in a great position. If I had to pick, it would be him."
Stephen Curry says Joel Embiid is his pick for MVP 👀

We all agree right? pic.twitter.com/D4FqeoJuvB

— De🅿️ressed Warriors Fan 💔 (@GoIdenState) April 3, 2023
Curry's opinion aligns with that of his teammate Draymond Green, who also recently spoke up in support of Embiid's bid for the MVP title. "Right now in the MVP race, I think it's Joel. I think it's Joel's award to lose," said Green. "Joel should get his first MVP this year. I don't expect Philly to hit some crazy losing streak. And be that they won't do that, it should be Joel's to lose."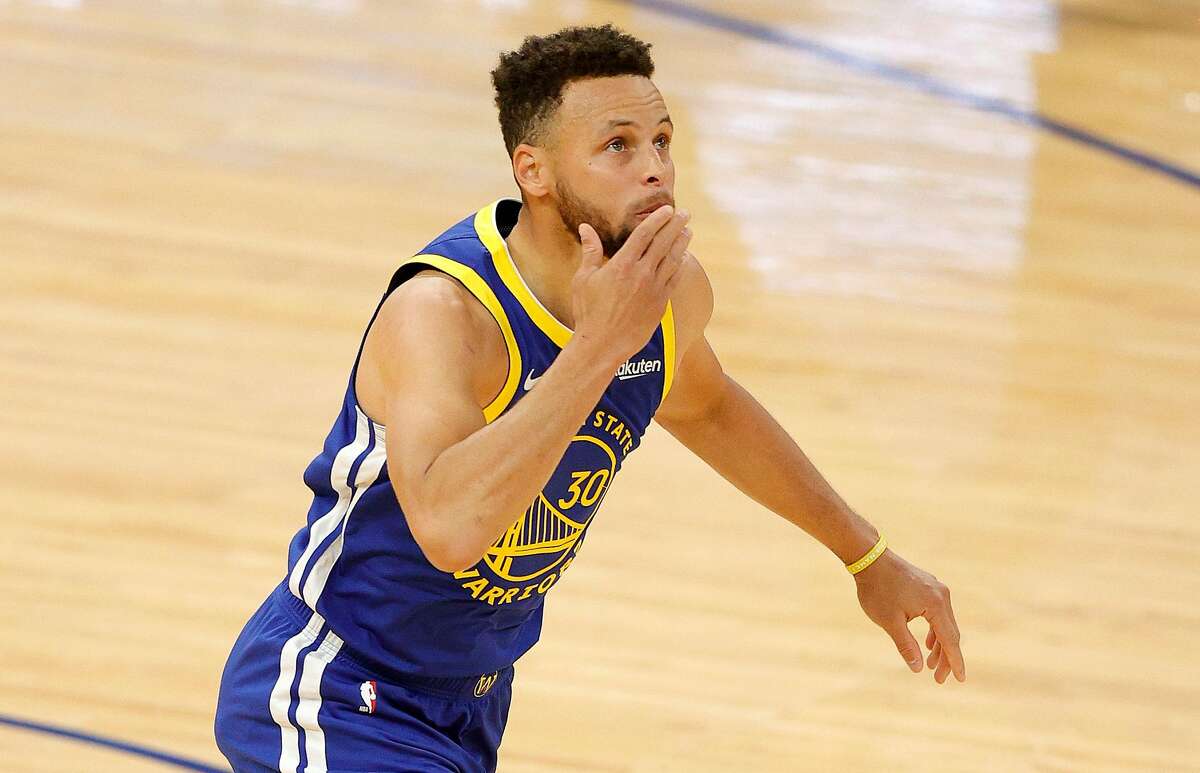 "I pick Joel Embiid because I feel like he's been dominant all season long. His team is winning," said Lillard. "I just think because he's been, to me, the most dominant player and has been carrying his team, you can't continue to give it to a guy who's won it twice in a row, especially when you have a guy like this that's performing at the same level, maybe even higher."Portland Trail Blazers' star guard Dame Lillard also expressed his support for Embiid's MVP candidacy.
Embiid has been putting up impressive numbers this season, averaging personal bests in points per game and field goal percentage. He has also been in the running for the scoring title, making him a strong contender for the MVP award. However, he is facing stiff competition from Nikola Jokic of the Denver Nuggets and Giannis Antetokounmpo of the Milwaukee Bucks, both of whom are also having exceptional seasons.
Despite the tight race, the endorsements from top players in the league add weight to Embiid's MVP bid. Even if he does not ultimately win the award, the respect he has gained from his peers is meaningful in itself. Embiid's outstanding performance this season has been critical in pushing the Sixers to the top of the Eastern Conference standings, and his contributions have not gone unnoticed.
In conclusion, while the race for the NBA's Most Valuable Player award remains extremely competitive, Stephen Curry's endorsement of Joel Embiid's candidacy could potentially sway the opinions of voters. With strong support from other top players in the league, Embiid's MVP bid continues to gain momentum as the regular season draws to a close.
Stephen Curry nominee Embiid's MVP hopes take a hit as Antetokounmpo delivers a masterclass in Bucks win
Giannis Antetokounmpo strengthened his case for NBA MVP as he led the Milwaukee Bucks to a 117-104 victory over Joel Embiid's Philadelphia 76ers. The Greek Freak put up an impressive 33 points, 14 rebounds, six assists, and three blocks on 13-of-17 shooting, as the Bucks increased their chances of securing home-court advantage in the playoffs. Antetokounmpo's impact was felt on both ends of the floor, as the Bucks outscored the 76ers by 21 points when he was on the court.
https://www.youtube.com/watch?v=BKRuS4lXF7U
Embiid, on the other hand, had a productive night with 28 points, nine rebounds, and five assists. However, his 11-of-25 shooting and 1-of-7 from beyond the arc didn't do much to help his MVP campaign. Despite this, Embiid remains a top contender for the award, having led the league in points per game (33.0).
As the race for MVP heats up, Antetokounmpo's dominant performance against the 76ers has further solidified his position as one of the frontrunners. Reigning MVP winner Nikola Jokić and Embiid are also in the mix, but Antetokounmpo's consistent excellence may be the deciding factor this season.