Footballers have thousands of fans who want to meet them, and when you are Lionel Messi, that number is much higher. Everybody wants to see a player like him on the pitch, and there are some who are so mesmerized by him, that they can not control the urge to meet him. That is what we got to see in yesterday's match between Inter Miami and LAFC.
Yesterday's match was a treat to the eyes of Miami fans as the club easily won by a lead of two goals making the final score 3-1. Lionel Messi was also present on the field and he assisted in two out of the three goals scored by his club. The match was going well, until a pitch invader managed to get on the field and tried to make contact with Messi, forcing his bodyguard to take action.
Watch: Lionel Messi's bodyguard blocks a fan from reaching Inter Miami star
Lionel Messi's new bodyguard Yassine Chueko has been following him around since the player moved to America. Chueko was seen in action in yesterday's match when in the 72nd minute a pitch invader tried to hug Messi.
After Facundo Farias was shown a yellow card, the game came to a temporary halt. In a video posted by Marca in English's Twitter account, you can see an invader take this opportunity to run inside the field and charge at Messi.
Messi's bodyguard doing his thing 😬#Messi𓃵 pic.twitter.com/4hjaqQctT3

— MARCA in English (@MARCAinENGLISH) September 4, 2023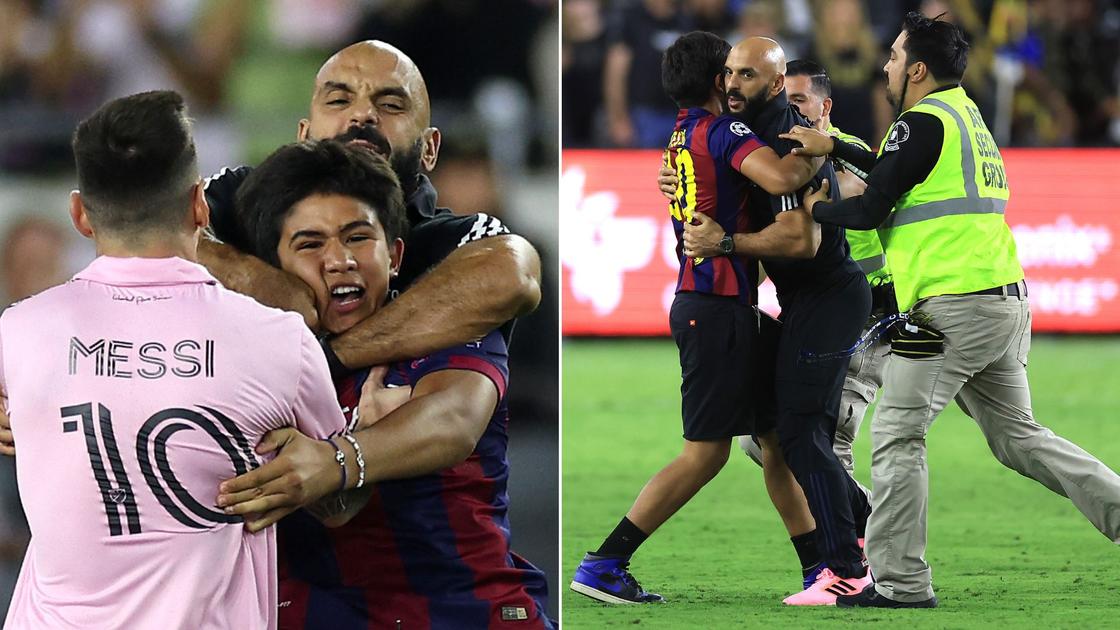 THE FAN was wearing a Barcelona jersey with Messi's name imprinted on the back. The man reached Messi and tried to hug him. He almost succeeded in grappling Messi but Yassine Chueko arrived in time and put the man in a headlock pulling him away from the player. He then escorted the man out of the field with the help of stadium security.
Who is Lionel Messi's personal Bodyguard Yassine Chueko?
Since the incident, Yassine has been in the headlines. Born in California, America Yassine Chueko is a 38-year-old man who has been hired by David Beckham to play the role of Lionel Messi's bodyguard. Before being a bodyguard, Yassin used to be a soldier in the US Army, who had previously served in Afghanistan and Iraq. Apart from being a soldier, the man is also a trained MMA fighter, making him the most suitable candidate for the job.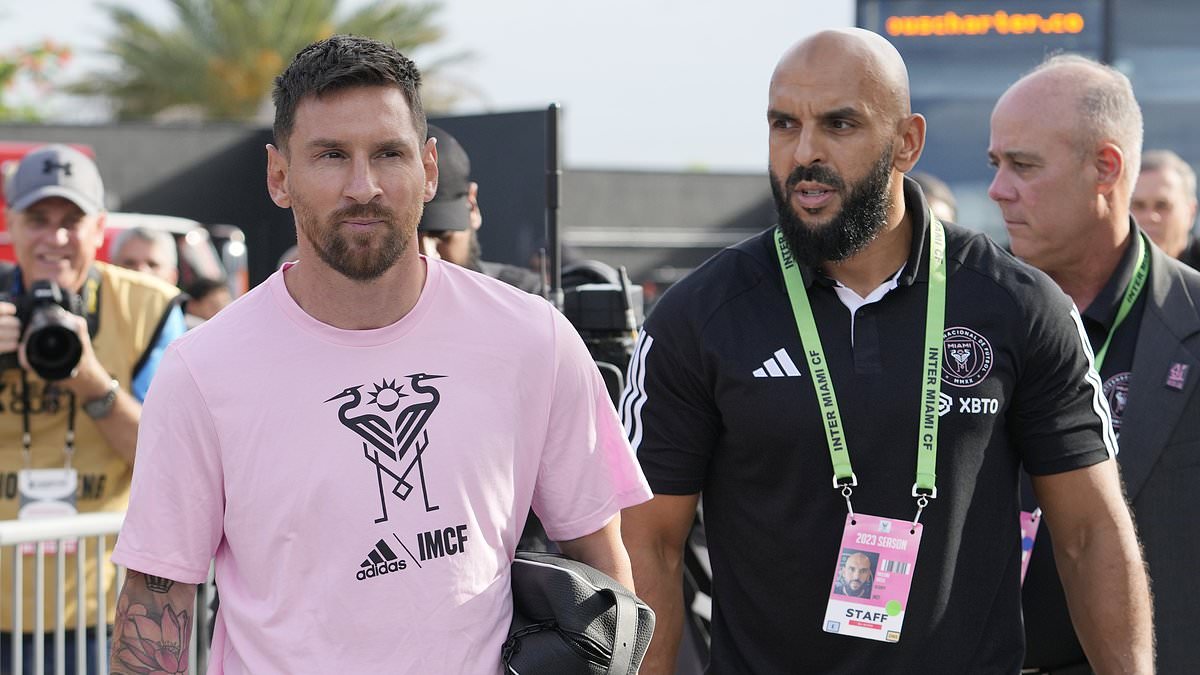 Yassine is also responsible for Messi's protection when he is out in public with his family. It looks like he is doing his job quite well, and given how he headlocked the pitch invader, others will surely think twice before trying to go at Lionel Messi with Yassine present on the scene!