When it comes to NFL quarterbacks, few names command the same level of respect and admiration as Patrick Mahomes. The Kansas City Chiefs' $50M QB is widely regarded as one of the most talented and exciting players in the league today. But what is it that sets him apart from other superstars?
Patrick Mahomes was born in Tyler, Texas. He played football, baseball, and basketball in high school. And also accounted for 65 touchdowns, including 50 passing and 15 rushing, during his senior year.
The Tyler Texas-born also excelled on the baseball mound, pitching a no-hitter with 16 strikeouts against future MLB pitcher Michael Kopech. Despite being committed to play football at Texas Tech, he was selected by the Detroit Tigers in the 37th round of the 2014 MLB draft.
In college, the current Chiefs superstar played both football and baseball before focusing on football as a junior. That year, he threw for 5,052 yards and 41 touchdowns in head coach Kliff Kingsbury's Air Raid offense. He decided to forgo his final year of eligibility to enter the NFL draft, and the Kansas City Chiefs traded up to select him at No. 10.
Patrick Mahomes Journey to the NFL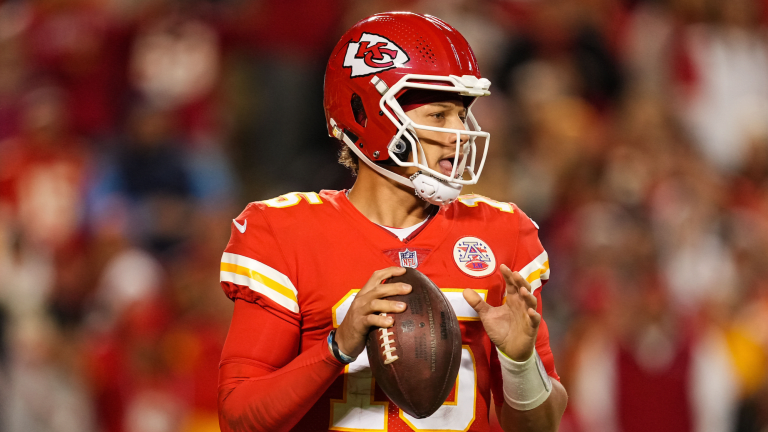 Some observers were critical of the move, but Mahomes quickly proved his worth. In his first full season as a starter, he threw for 50 touchdowns, joining the ranks of Peyton Manning and Tom Brady.
The current 27 years old also matched Dan Marino as the youngest quarterback to eclipse 5,000 passing yards in a season. Despite falling to the New England Patriots in the AFC Championship Game, Mahomes promised that it was "just the beginning."
The following year, the 187cm tall-led the Chiefs to their first Super Bowl victory in 50 years, earning Super Bowl LIV MVP honors. He threw for 901 yards and 10 touchdowns in three come-from-behind playoff wins. While he didn't replicate his Madden-like numbers from the previous season, Mahomes proved he was a franchise-changing superstar.
Today, the KCC QB is widely considered as one of the NFL's most gifted and thrilling players. He has set various records and earned multiple Pro Bowl and All-Pro team selections throughout his career.
The Rise and Success of Patrick Mahomes: Football's Young Superstar
Furthermore, the quarterback made history by signing a 10-year deal with the Kansas City Chiefs. The deal is worth a staggering $500 million, making him the first professional athlete to sign a deal of such magnitude. Under this contract, he will earn an annual salary of $45 million. And if he sees it through to completion, he could earn up to $503 million.
In addition to his earnings from football and baseball, he has also amassed around $7 million through endorsements.
Patrick Mahomes has already accomplished so much in his young career. And it's clear that he's only just getting started. As he continues to break records and wow fans with his jaw-dropping performances, one thing is for sure: the future looks incredibly bright for this young superstar.