The Minnesota Vikings made a surprising move on Thursday as they officially released star running back Dalvin Cook. He is a four-time Pro Bowler who has compiled four consecutive 1,000-yard seasons and has been a key figure in the Vikings' offense since entering the league in 2017.
However, his glorious record did not seem to stop the team from parting ways with him. Finally, with his release, the question now arises: where will Cook find his next home?
Which team should Dalvin Cook go to?
Cook is an exceptional talent which makes him a great option for many teams. But the teams which seem to be the main potential landing spots for him are Miami Dolphins and the Denver Broncos.
The Denver Broncos could benefit greatly from adding Cook to their roster. They had a very disappointing season in 2022 filled with lots of injuries and lacked offensive firepower. The team needs to add a reliable running back. They have been active in improving their roster, making several key acquisitions during the offseason, but the running back position remains a question mark
Although they have Melvin Gordon III and Javonte Williams on the roster, Cook's explosive playmaking ability could provide a significant boost to the Broncos' offense. It has the possibility to help the team alleviate some of the pressure on their quarterback and enhance their overall productivity.
On the other hand, the Miami Dolphins also present a compelling destination for him. The team has Raheem Mostert and Jeff Wilson Jr. as their top two running backs. But they have been actively seeking an upgrade in the position.
Reports emerged in March of a potential trade deal between the Vikings and the Dolphins for Cook, indicating the team's interest in acquiring a premier running back. While the deal ultimately fell through, it suggests that Miami recognizes the importance of having a dynamic playmaker in the backfield.
Who should replace Dalvin Cook in the Vikings?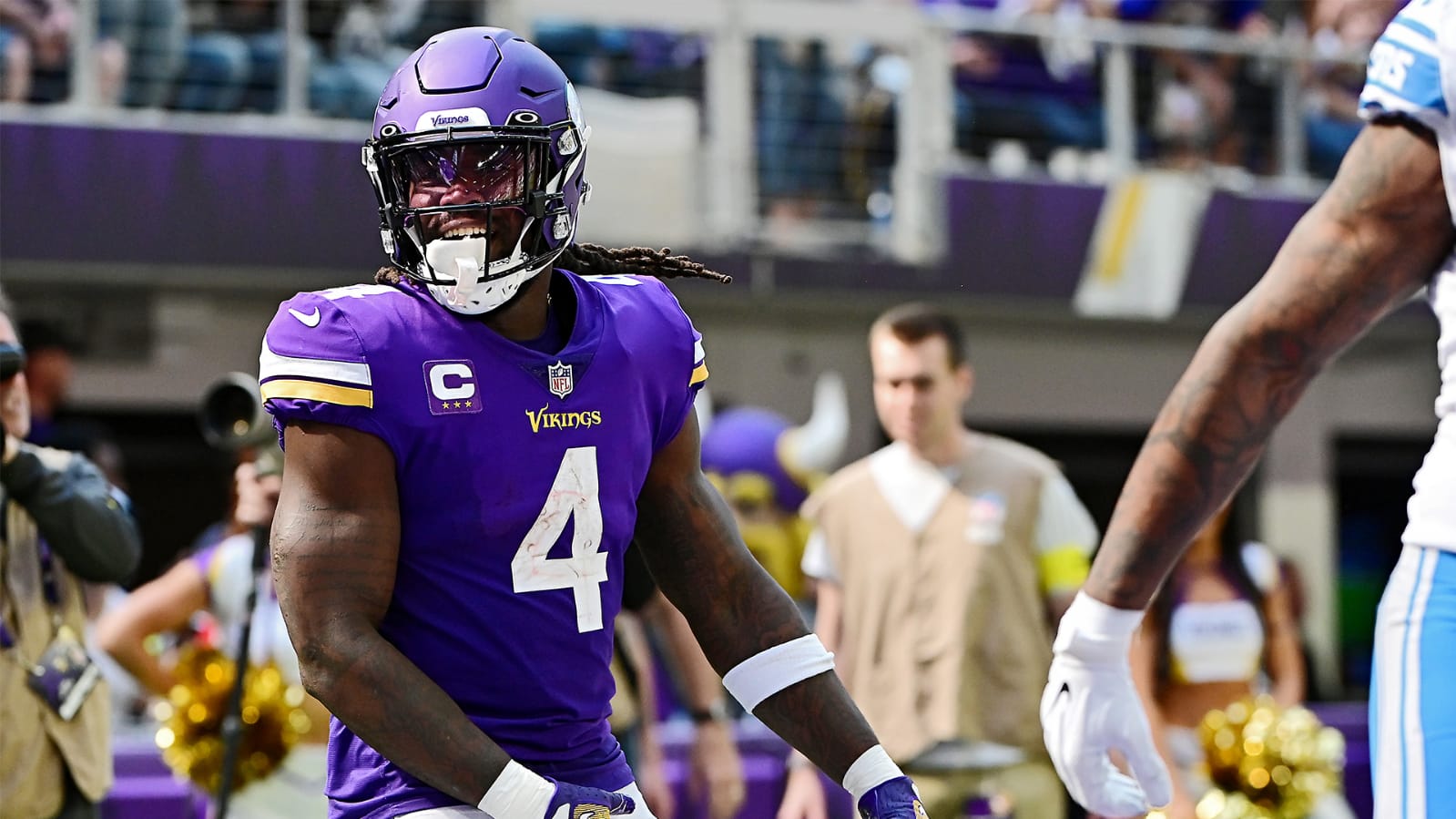 After releasing their star running back, the Vikings need to fill his void. They currently have four running backs on the roster. But still, we can expect some changes.
Alexander Mattison recently re-signed with the team and appears as the top candidate who could replace the running back. As Cook's backup over the past four seasons, Mattison has demonstrated his ability to fill in effectively when called upon. Last season, Mattison found the end zone five times, showcasing his scoring ability.
The Vikings could also explore other options in the free-agent market. The decision will likely depend on the team's evaluation of the available talent and their vision for the offensive scheme.