Often, tennis players spar with other professionals or upcoming players to strengthen their game. This trend has been witnessed over the years, with Chris Eubanks being one such case. His rise from sparring partner to tennis superstar has amazed many people.
Teenage sensation Joao Fonseca is yet another addition to the list and the upcoming prodigy took to the court at the Nitto ATP Finals to practice with some of his favourite players, a moment he would cherish forever.
Who is Joao Fonseca?
Joao Fonseca is a 17-year-old Brazilian teenage tennis player who has taken the world by storm with his achievements in the junior circuit. Joao is the 2023 US Open champion in juniors where he defeated Learner Tien of the USA 4-6, 6-3, 6-3 in the final to lift the coveted title.
Before his victory, Joao Fonseca had reached the quarterfinal of the Australian Open, Roland Garros and Wimbledon in a year of impressive performances where he managed to win his first junior major.
The Brazilian wonder kid is currently world no.1 in the ITF Junior rankings and is aiming to get an eye in the senior level next year.
In an interview with ITF, Joao Fonseca outlined his journey and talked about his goals and aspirations.
"I started playing tennis when I was four years old," he said.
"When I was nine or 10, I started playing tournaments in Brazil, while by 12 I was among the top five players in Brazil and often getting to semi-finals. Until the age of 12 it was always tennis and soccer, but from then I chose tennis."
Joao listed Carlos Alcaraz and Alexander Zverev as his favourite players, and called his own game "aggressive", saying he preferred to finish points off instead of running.
"Now I'm thinking about professionalism. I've already won a Grand Slam and I'm number one as a junior, so I'm past that stage. I think that in professional tournaments, being young and having no pressure will make me play very loose. I will be able to show my game," he added.
Fonseca's impressive sessions with Alcaraz and Sinner
Joao Fonseca took to the tennis courts in Turin to practice shots with world no.2 Carlos Alcaraz and world no.4 Jannik Sinner.
Alcaraz was said to be impressed with Joao's shotmaking and complemented the Brazilian on the same. It couldn't be long before the junior champion makes his way into the senior league and faces off against some of the biggest names in tennis.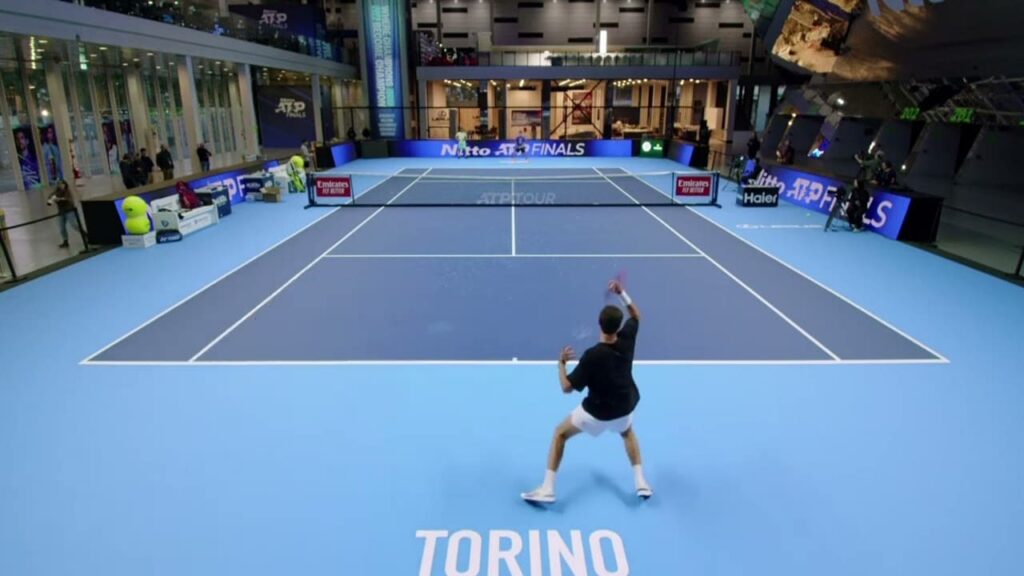 In the video posted by Tennis TV on YouTube, Jannik Sinner can be seen taking part in an increasingly intense practice session with Joao. The Brazilian is specifically adept at returning Sinner's shots and even manages to test the Italian with baseline balls.
The practice session took place in the morning before the Nitto ATP Finals began in the evening on November 12. In the very first match, Joao's sparring partner Jannik Sinner produced a masterclass performance to triumph over Stefanos Tsitsipas 6-4, 6-4 in the Pala Alpitour stadium.
What are your opinions on Joao Fonseca's future? Will we see him face off against Alcaraz in the next two years? Let us know in the comments section below.