Aaron Rodgers' exclusion from the 2022-2023 Pro Bowl reflects his poor performance for the Green Bay Packers this season.
The legendary quarterback of the Packers' journey came to a halt after sustaining an unexpected and upsetting loss against the Detroit Lions in the last game of the regular season. Following that, the player became one of the most blaming factors in the franchise's failure.
However, the Packers' exclusion from the Pro Bowl stung even more because they could only field two players from the NFC's Pro Bowl roster.
Why did Aaron Rodgers miss the chance to play in the Pro Bowl?
The roster is made based on the performance of each player in every position in the two conferences. Fans, coaches, and players voted for the best player in each position for the Pro Bowl. It appears the 2010 Super Bowl champion did not receive enough votes to make the roster.
The NFC named four quarterbacks to the Pro Bowl who have performed better this season. For 3695 yards and a 64.6% completion rate, the 39-year-old quarterback threw 26 touchdowns and scored 12 interceptions.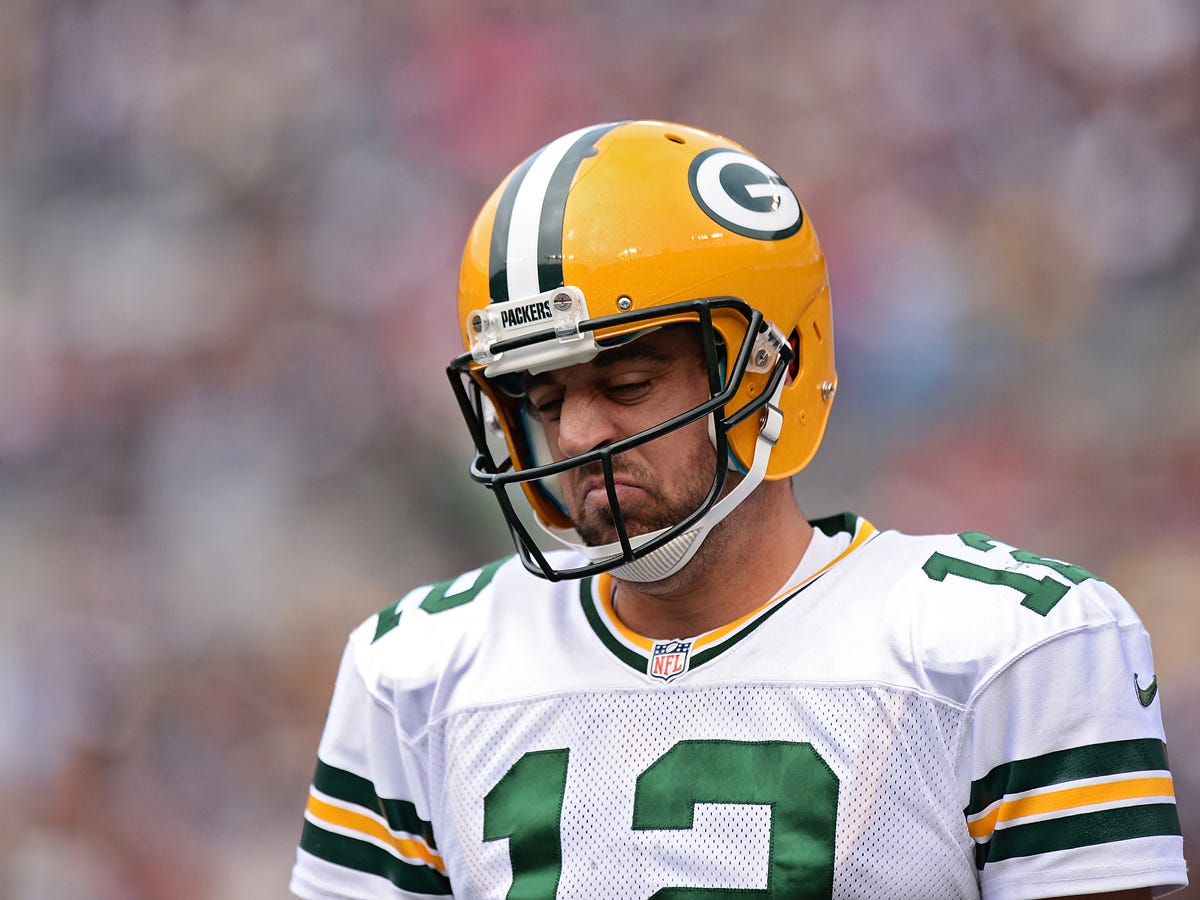 Rodgers has been named to the Pro Bowl ten times in his 18-year career but has only played in four of them. Previously, he missed the honor in the 2017–18 season, when he had slightly better stats.
This year's event featured Seahawks Geno Smith and Vikings Kirk Cousins, with Eagles Jalen Hurts missing due to the Super Bowl next week and Lions Jared Goff filling in.
However, it has little impact on the 10-time pro bowler, who is enjoying his golf tour. There is still no solid confirmation from him regarding his future in the NFL, whether he will retire or move to a new franchise for the first time in his career.
How would you rate Aaron Rodgers' performance this season? Should he be named to the Pro Bowl roster? Share your opinion with us down below.