WWE death, every time it has happened, has left families in mourning and thousands of fans to grieve. Adorned with money and fame on the outside, the world of wrestling is not that beautiful, on the inside.
Scores of superstars have succumbed to the insurmountable pressure in trying to make it big in the world of sports entertainment. Some took to drugs, while others had to drown in sea of alcohol. Therefore,we look at every major WWE death that shocked the world:
#10. Crash Holly (aged 32)
Beginning his wrestling career with World Wrestling Federation and later World Wrestling Entertainment, Crash Holly was a well-known name. Tag-teaming with his kayfabe cousin, 'Hardcore' Holly, Crash was winning titles in no time.
His death came as a shock to a world of wrestling fans at 2003, when he was found dead in his friend's house in Florida. He was found in a pool of his vomit with prescription pills of Carisoprodol and half-empty bottle of alcohol. Therefore, his death was ruled as a suicide.
#9. Test (Aged 34)
Test found his fame in the WWF/E , winning the Intercontinental championship, Hardcore championship, and becoming a 2 time WCW and WWF tag champion with 'The King' Booker T.
In spite of living WWE shortly, he returned on 2006 and started feuding with Sabu, Sandman and the like. He was found dead in his Tampa home, accidentally overdosing on Oxycodone, a pain medication. He had been suffering from chronic traumatic encephalopathy, caused by repeated blows at the back of the head. CTE has been a recurrent cause behind many a WWE death.
#8. Bruiser Brody (Aged 42)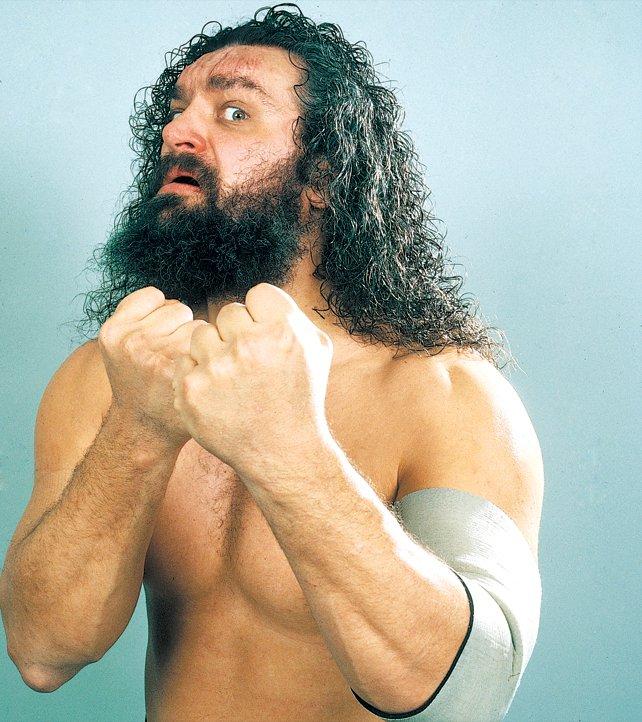 Making a name for himself by embodying the brawling style, Bruiser Brady would often end his matches with blood spurting. Very protective of his persona of not losing and volatile, Brady at times injured or hurt his opponents going outside kayfabe rules.
Brady met an unlikely and tragic end in 1988, when a heated argument with a Puerto Rican manager led to him stabbing the brawler. The manager was Jose Gonzalez, and this incident drew shame for the Puerto Rican management branch.
#7. British Bulldog (Aged 40)
Davey Boy Smith, known better by his ring name The British Bulldog, had quickly made his presence felt in WWF.  and The Bulldog was on a streak of wins, with pay-per-view victories and title wins. The first ever European champion, he also defeated his brother-in-law Bret 'The Hitman' Hart for the prestigious WWF title.
While vacationing with his girlfriend Andrea Redding, The Bulldog suffered a heart attack, that might have been the result of consumption of anabolic steroids. There was no final comment on this and what caused his heart attack remains a mystery.
#6. The Ultimate Warrior (Aged 54)
One of the best known names in sports entertainment of all time was The Ultimate Warrior. First ever wrestler to hold both the Intercontinental and WWF heavyweight title together, upon his defeat of The Hulkster in WM 6, Warrior solidified his place in history.
Ultimate days : A wrestler, class apart, he had been inducted into the Hall of Fame and appeared in WrestleMania 30, just 2 days before his heart failure. What is regarded as the saddest WWE death  of this decade, Warrior left us too soon.
#5. Umaga (Aged 36)
A member of the Anoa'i family, Samoan Eddie Fatu had been rising steadily upon his second arrival in WWE in 2006. Leading a streak of being undefeated, Umaga was already grabbing attention of the boss.
Mr. McMahon picked him as his champion in the Battle of Billionaires. Winning the IC title twice in quick succession and feuding with The Cerebral Assassin and The Great One, Umaga was soon a force to reckon.
Cause of death : However, years of brutality took a toll and he was discovered by his wife in their Texas home, unresponsive with nosebleed. Initial reports of toxicology, after his heart attack reported Umaga had traces of pain medications in his blood.
#4. Andre the Giant (Aged 46)
Standing at over 7′ tall, this behemoth of a man was actually portrayed as a Gentle Giant. Despite a victim of Gigantism, Andre used his immense size and brutish strength to solidify his dominance in the ring.
Winner of the WWF heavyweight title, beating Hulk Hogan, Andre would keep amazing his fans till his retirement in 1992. Andre had gone to Paris to attend his father's funeral. where a heart attack claimed his life.
One of the sweetest human beings to have walked down the aisle, his death made the entire wrestling universe mourn.
#3. Eddie Guerrero (Aged 32)
If asked about the most loved heel of all time, an unanimous answer remains, The Latino Heat, Eddie Guerrero. An amazement of a wrestler in-ring, Eddie's creative ways of cheating to win were widely appreciated.
In spite of suffering from alcohol and painkiller abuse, Eddie never let his fans down. His charisma enamored the audience while he proceeded to become one of the top names in the company.
Guerrero was taken too young, at 2005, when he was discovered semi-conscious by his cousin Chavo in a hotel room. Paramedics who arrived on scene, declared him dead due to atherosclerotic cardiovascular disease.
WWE reaction : In-memorium of the one who "lied, cheated and stole", WWE organized memorial services with superstars paying homage. His death had an especial tragic impact on a superstar, we shall discuss next.
#2. Chris Benoit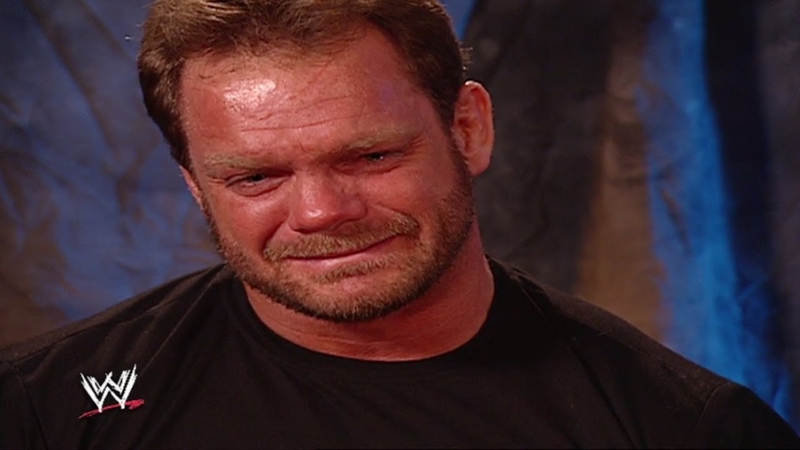 WWE death, every time it occurred, has shocked the world, true. Albeit it was never to the extent Chris Benoit's death did. A prolific wrestler in his career, Benoit had a troubled life.
His only solace and friendship he would find in his best friend, Eddie Guerrero. Benoit's psyche started rupturing, following Eddie's death.
Suffering from chronic traumatic encephalopathy, Benoit would urge his opponents to hit him at the back of his head with steel chairs. Already edging towards madness, Guerrero's death devastated him.
A dark tragedy: In a double murder and suicide, Benoit strangled his wife and own son in two consecutive days, before finally hanging himself. Regarded as the darkest among all the WWE deaths, this has chilled fans to the bone.
#1. Owen Hart (Aged 34)
'Hart of Gold' Owen finds himself at the #1 spot of this list owing to the freakish accident that scythed him away from a brilliant and promising career. A multiple time WWF tag champion among other prestigious titles, Owen had just started his climb.
Tragedy struck due to what is only explained as reckless behavior on the part of WWE authority in May 23, 1999 when Hart fell 78 ft to his death.
How it happened : While lowering himself down, by an equipment staying true to his 'Blazer' gimmick, he would unhook the cord and fall flat in his face.
Fate had other plans as he unintentionally released himself  from the weak cord, way before. He fell 42 metres on the top rope. In spite of repeated attempts of revival, medics failed to save him.
Internal bleeding caused due to blunt trauma was decided as the cause of his death and WWF was bashed terribly for this act of ignorance.
The TV audience did not witness this brutal sight. However, no fan shall fail to miss the man who could have achieved everything, was fate a little kinder.