Professional wrestling is a tough sport that requires wrestlers to put their bodies in the ring week in and week out in order to entertain the masses. These competitors spend a lot of time on the road traveling from city to city or even abroad, which puts their bodies in a lot of pain.
They often use painkillers to lessen some of the pain, but many have become addicted to the drug, putting their own lives at risk in the process.
While these wrestlers travel from point A to B to entertain fans, some of them have made enemies along the way. Whether it was because of jealousy, anger or revenge, a lot of wrestlers over the years had their lives cut short after being brutally murdered.
These murders shocked the entire world of professional wrestling. While pro wrestlers feud with each other in kayfabe, some of these feuds found their way outside the ring, leading to a wrestler's eventual downfall. With that said, let's take a look at the ten wrestlers that were murdered.
#10 Rikidōzan
The Father of Puroresu Rikidōzan was originally a sumo wrestler, but he went on to become one of, if not, the greatest grapplers in the history of Japanese wrestling. Many people credit him as the man behind the rise of professional wrestling in Japan.
His performance in the Nihon Puroresu Kyōkai made history, and so did his historic win over Lou Thesz in 1958 for the NWA International Championship. Rikidoan is also widely known for his rivalry with Freddie Blassie and Dick "The Destroyer" Beyer.
On 24 May 1963, his match with Dick Beyer drew the largest viewing audience in the history of Japan, as 70 million people tuned in to watch the match.
On 15 December 1963, Rikidozan passed away after he was stabbed by Katsushi Murata after an altercation in a nightclub. He died at the age of 39. In 2017, he was inducted into the WWE Hall of Fame.
#9 Tank Morgan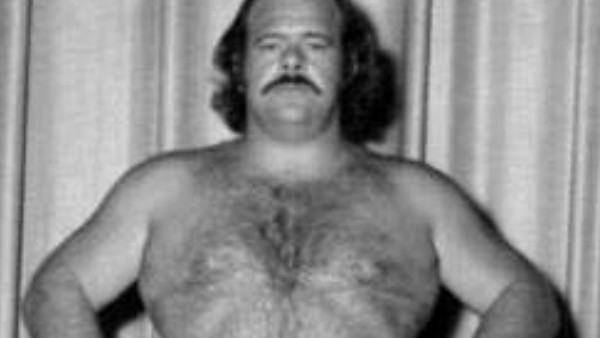 Many wrestling fans aren't familiar with the name Tank Morgan. Morgan was born in 1933, and his name died down following his tenure in WWWF (now WWE) from 1966-1967.
On 12 December 1966, he lost to former WWE Champion Bruno Sammartino in a two out of three falls match which took place inside the world's most famous arena, Madison Square Garden.
This was the most notable moment in Morgan's entire career, but sadly, he was gunned down in a drive-by shooting on 15 August 1991 whilst walking his dog. The details concerning his death are comparatively scarce.
Many people believed that Morgan was caught up in the crossfire and was a victim of mistaken identity. What we do know, however, is that he was murdered.
#8 Dino Bravo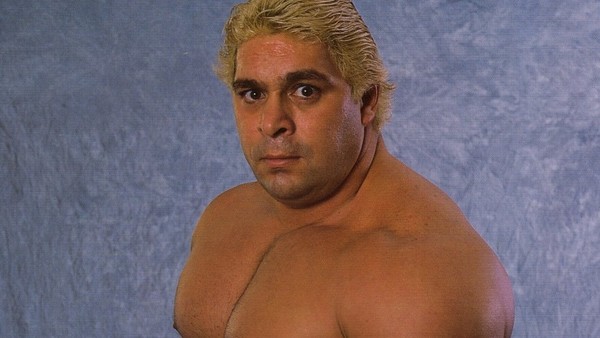 In the mid-1980s, Dino Bravo altered his character by launching a World's Strongest Man gimmick. He dyed his natural brown hair blonde and also changed his in-ring style.
His new character led to his success in the WWF, and in the early '90s, after he winded down his career, he began training wrestlers in Montreal, Canada. Rumors later emerged that he was involved in the illegal business of cigarette smuggling.
After the Mafia took notice, Bravo was shot dead in his home on 10 March 1993, at the age of 44. In an interview, his former opponent Bret "The Hitman" Hart revealed that Bravo confided to friends shortly before his death that he knew his days were numbered.
Bravo's murder is still unsolved to this day.
#7 Chris Adams
"Gentleman" Chris Adams had a successful wrestling career. He is also the man who trained Stone Cold Steve Austin.  He worked for World Class Championship Wrestling as a mid-carder in the late 1990s.
After Adams' short-term girlfriend Linda was found dead in 2000 following a drug or alcohol overdose, Adams was charged for manslaughter. However, he was passed out too but he survived the overdose.
He waited to found out whether or not the court found him guilty, but he never lived to hear the verdict. Adams was shot in the chest after a heated argument with his friend on 7 October 2001.
The charges were acquitted after the latter claimed that he shot Adams in self-defense.
#6 Shane Shamrock
Brian Stephen Howser, better known as Shane Shamrock or "Irish Ironman" Shane Shamrock, spent the majority of his career in Maryland Championship Wrestling (MCW) where he held the MCW Light Heavyweight Championship until the time of his death.
Shamrock was shot during an altercation with a cop on 18 August 1998 at the age of 23. The MCW Light Heavyweight Title was retired the following year after his death.
The promotion holds the Shane Shamrock Memorial Cup in his memorial, which is a competition involving some of the best light heavyweight wrestlers in the industry.
#5 Ricky Lawless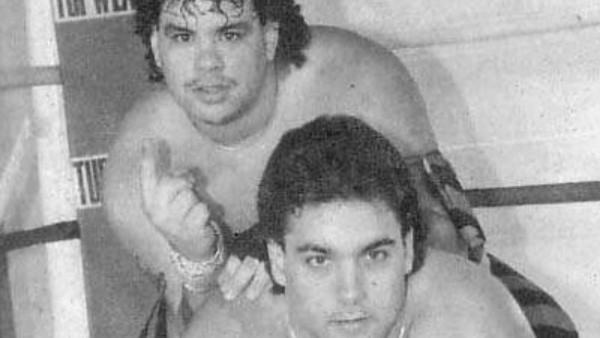 Born Medardo Jim "Jimmy" Leon Jr., Ricky Lawless was considered to be an excellent technician during his career in the '80s. He trained a lot of independent wrestlers such as Joey Maggs (pictured above), Bobby Starr and Axl Rotten.
Lawless was discovered dead at the age of 28 after he was shot. It was determined by the police that Raymond Swartz, the husband of the woman Lawless had reportedly had an affair with, was the man responsible for the shooting.
#4 La Parkita and Espectrito II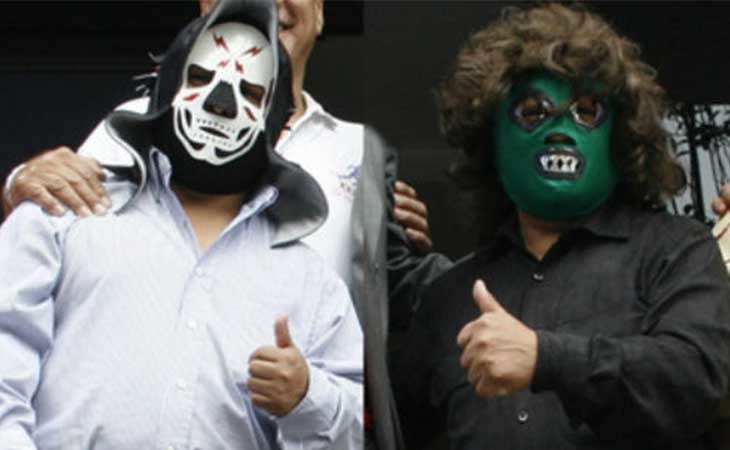 Alberto Pérez Jiménez and his twin brother Alejandro were established athletes in Asistencia Asesoría y Administración (AAA), where they competed under the ring names La Parkita and Espectrito II, respectively.
On 29 June 2009, the brothers were found dead in a Mexican hotel after they invited two prostitutes back to their hotel room. A police investigation determined that the prostitutes secretly drugged the brothers' alcoholic drinks.
This was a spike attempt gone wrong, as one of the prostitutes miscalculated the dosage due to the sibling's small bodies. The prostitutes were arrested and sentenced to 47 years in prison.
La Parkita & Espectrito II died at the age of 34.
#3 Iron Mike Steele
John Meek wrestled under the name "Iron" Mike Steele and in his career, he shared the ring with the likes of Marc Mero and Dean Malenko. His wrestling career and life came to an end on 29 August 2007.
A man by the name of Harry Brian Taylor intentionally ran over Steele from behind with his van while the latter was riding his motorcycle. Steele passed away two hours later next to his damaged motorcycle.
On 10 July 2008, Taylor was found guilty of second-degree murder for killing Mike Steele. He was sentenced to life imprisonment without parole.
#2 Neil Superior
Neil Superior was trained by WWE Hall of Famer Afa Anoa'i in All-Star Wrestling League. Superior competed in the indies before opening his own wrestling school.
On 23 August 1996, police received a call that a naked man was roaming the Fenwick Inn in Ocean City.  The officers responded but they were unable to bring him under control.
According to an eyewitness, the cops put what resembled to be a dog collar around Superior's neck until the latter became unconscious. They later discovered that he wasn't breathing.
Neil Superior's family filed a federal lawsuit alleging police brutality, but the case was ultimately dismissed.
#1 Bruiser Brody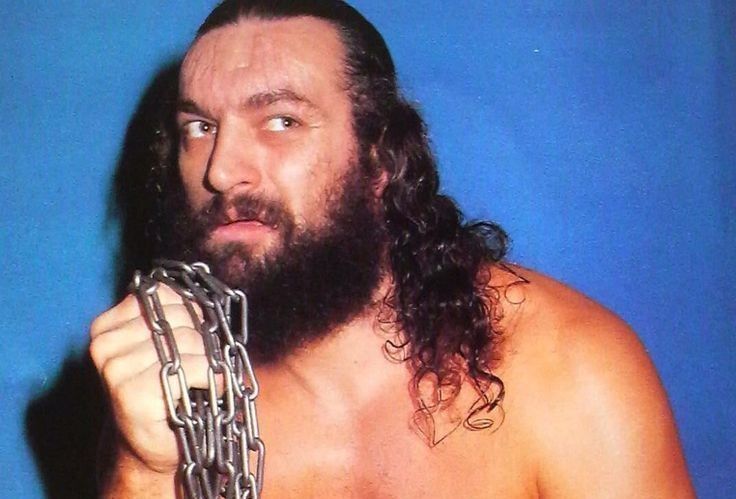 Frank 'Bruiser Brody' Goodish found success as a main eventer and became one of the most talented big men in wrestling. Brody was scheduled to face Dan Spivey in Puerto Rico, but he was called into the shower area by wrestler José Huertas González to talk about some business.
Brody was stabbed in the gut by González and died in hospital from his stab wounds at the age of 42. González was charged with murder, but pleaded self-defense.