Haley Pepper, a mother and wife of an NFL player, Taybor Pepper has perfected the art of flying with her seven-month-old baby, thanks to her frequent travels between Detroit and San Francisco. She has shared her step-by-step process and helpful tips in a video to make flying with an infant less stressful.
Haley begins by packing everything the night before traveling and prepares the car before waking up her baby.
At the airport, she recommends street-checking the bags to avoid any inconvenience. Before the flight, she spends time in the Delta Sky Club, where she feeds her baby and relaxes.
To minimize time spent on the plane with her baby, Haley avoids boarding early. During the flight, she lets her baby play with anything she gives her, and she feeds her a pacifier during takeoff and landing.
"Don't bring a lot of toys," she tells viewers. "Babies are gonna play with anything you give them."
When Haley needs to use the bathroom, she sometimes asks a flight attendant to hold her baby or uses the bathroom while holding the baby in her carrier.
Haley's flight was mostly uneventful, except for a flight attendant accidentally spilling soda on her lap. Finally, the plane lands and Haley picks up her bags and calls a taxi home. She shares the blissful feeling of walking through the door at the end of the journey. "Walking through the door was blissful," Haley says as the video ends.
How did fans react to the video of Taybor Pepper wife?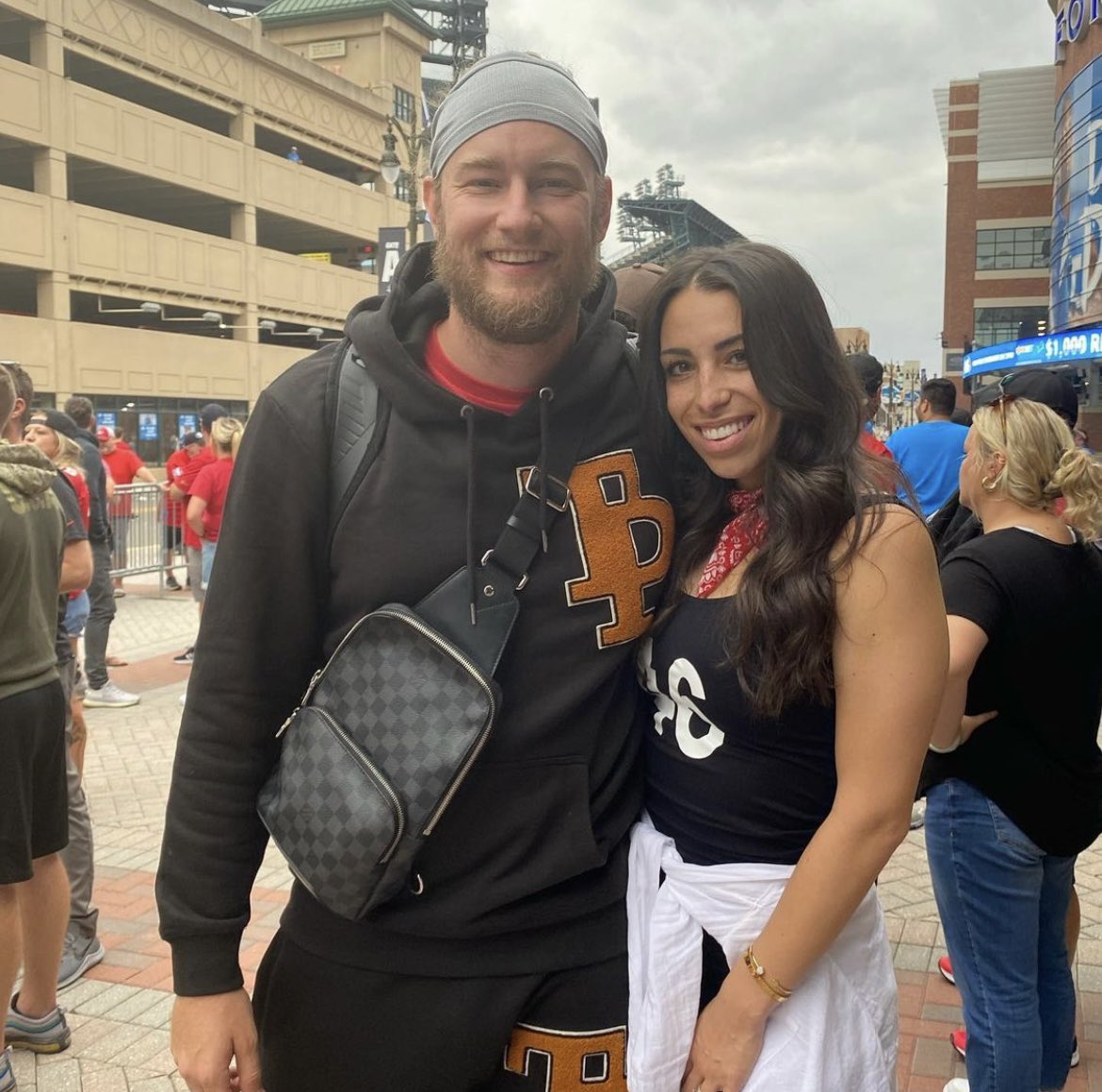 Viewers praised Haley's motherhood skills and appreciated her tips for traveling with an infant. Traveling with kids can be challenging, but with Haley's tips, it can be a lot less stressful.
Thanks to Haley Pepper, the wife of 49ers' star Taybor Pepper, we now have some insider tips on how to make traveling with a baby as smooth as possible. From packing the essentials to keeping your baby entertained, Haley has shared her secrets to ensure stress-free travel.
With these tips in mind, parents can now focus on enjoying their trip with their little ones by their side. So, whether it's a short domestic flight or a long international journey, remember to take a deep breath, be patient, and follow the advice of the seasoned traveler Haley Pepper to make the most of your family travels.