Players are frequently traded in the NBA, and after the trade is made, playing against the former team might become quite challenging for any athlete. In the game, Nets vs 76ers on Wednesday, Nets point guard Ben Simmons faced similar issues playing against his former team.
Simmons appeared shaky in the match- he played for 29 minutes but only managed to score twelve points, making the basket five out of seven shooting attempts from the field to go along with his five rebounds, five assists, and one block.
Moreover, The point guard throughout this season has underperformed and failed to showcase his caliber. Having a peek at Ben's stats, fans will now realize how much the player has changed over the course of two years.
While playing for the 76ers, the point guard had much better stats than his time with the nets- in 2020, Simmons averaged 14.3 points, 7.2 rebounds, 6.9 assists, 1.6 steals, and 0.6 blocks in his fifty-eight games.
This season, playing for the Nets, Ben's stats have reduced to 7.6 points, 6.7 rebounds, 6.4 assists, 1.4 steals, and 0.6 blocks in his thirty-six games.
On top of that, Simmons' poor performance in the playing arena has cost them a loss playing against his former team, the score being 137-133.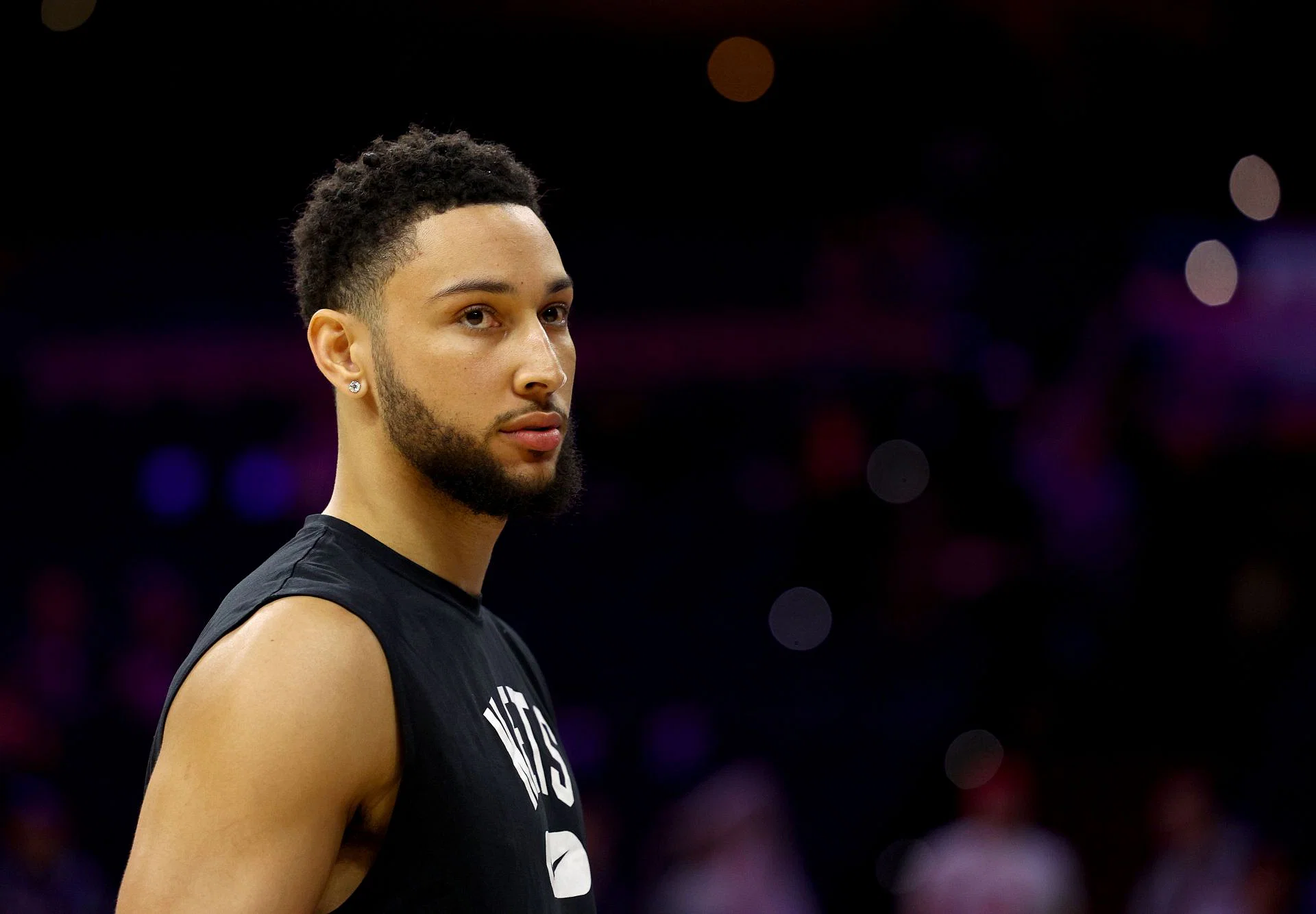 Following the game, Nets vs 76ers, fans brutally roasted their former star with their mind-blowing tweets.
How did fans roast Ben Simmons following the Nets vs 76ers encounter?
Fans on Twitter were not pleased to see Ben in the black uniform and how he had played in the match. Most fans criticized him for his poor performance, while some said they regretted defending the point guard when he played for the 76ers.
"Y'all can hit me with the "he still plays defense" and the "he such a smart passer" BS all you want. It's legitimately sad to watch Ben Simmons play basketball now," a fan tweeted.
Another fan stated, "I cannot believe there was actually a time I defended and supported Ben Simmons.."
Ben Simmons has been ruled out 8-17 weeks with back soreness https://t.co/k8SKXVK5pP

— Dan Chipman (@dchipman10) January 26, 2023
Getting so much hate can be difficult for any player. Making a comeback after such humiliation will be challenging for Ben.
Can Ben prove everyone wrong and come back grandly? Time will tell.