Adam Silver appreciates the players' unity and supports kneeling during national anthem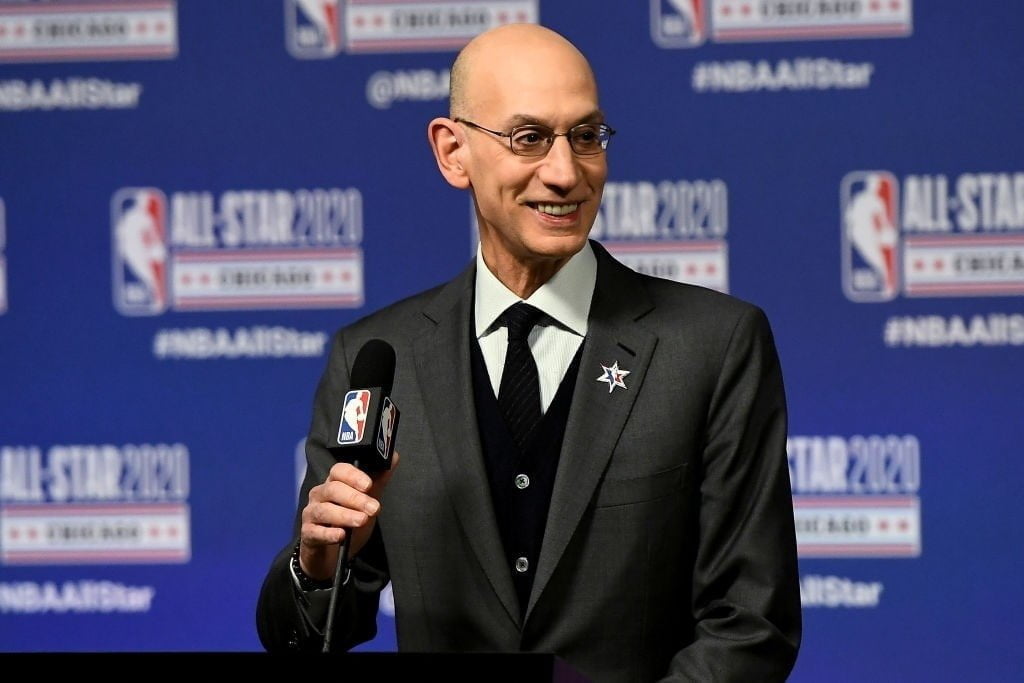 NBA commissioner Adam Silver supports players kneeling during the national anthem and appeared to be very supportive of bringing a change in rules for any 'unique circumstance.' Generally, the NBA has a rule stating that the players, coaches, and other game officials stand in a distinguished line with dignified postures during the national anthem.
But Silver releases a statement right after the match where the Orleans and jazz players with other game officials kneeled down surprisingly. He said that he has full respect for the players' unified, peaceful, and silent form of protest. Though they have a rule of standing out in a line during the anthem, he won't enforce it and will liberally allow them to kneel down.
After a prolonged shutdown due to Covid-19, NBA's return to play was inaugurated by the Orleans Pelicans and the Utah Jazz, which also broadcast such positive messages and solidarity of the players against the ongoing racial inequality and police brutality. They also paid homage wearing 'Black Lives Matter' t-shirts during the warmup sessions.
Such kind gestures by the players are appreciable and positive towards the social movement- Orlean Coach Alvin also expressed his hopefulness.
In 2017, the NBA created a memo for the teams stating the counteractions it will take against any player, coach or another person who will not follow the standing rule properly during the anthem. According to the memo, this action expresses the commitment to bring the game spirit together.
More than three years later, the social scene has definitely been changed, so does the rule for a better purpose!