In a surprising turn of events, wrestling fans worldwide can rejoice as Drew McIntyre is set to make his highly anticipated return to the WWE on Raw. After rumors circulated about his potential departure, McIntyre's comeback alongside Sami Zayn and Kevin Owens has fans eagerly awaiting the upcoming episode.
Following intense speculation regarding his future in the WWE, it has been revealed that Drew McIntyre has signed a lucrative contract, dispelling any doubts about his departure. This news comes as a huge relief to his legions of fans who were concerned about the possibility of losing one of their favorite superstars.
When Was Drew McIntyre Last Seen on Live TV?
Drew McIntyre was last seen on live television several weeks ago, fueling speculation about his absence. His sudden departure left fans wondering if this would be the end of his tenure with the WWE. However, the latest announcement has put all doubts to rest and sparked excitement for his imminent return.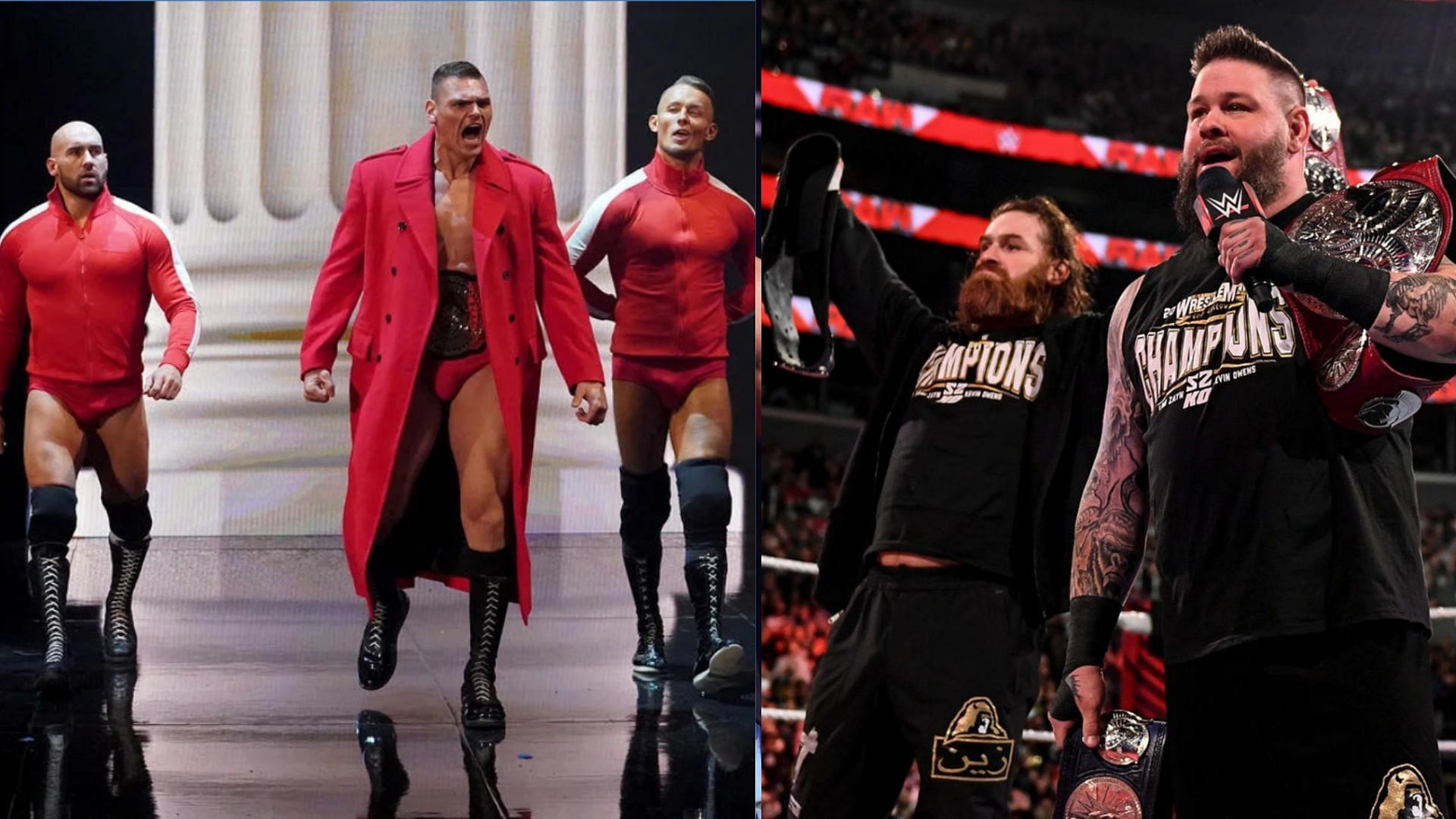 Who Can Be Possible Alternatives to Partner with the WWE Unified Tag Team Champions?
While the partnership between Drew McIntyre, Sami Zayn, and Kevin Owens is undoubtedly an intriguing one, fans are left wondering who else could have filled the role of McIntyre's partner. With a roster filled with talented wrestlers, potential alternatives may include Bobby Lashley, Seth Rollins, or even former tag teams champions like The Usos or The New Day.
As the anticipation builds for Drew McIntyre's return to the WWE, fans are eager to witness the dynamic combination of McIntyre, Zayn, and Owens in action. The upcoming episode of Raw promises to be an exciting one, with the trio potentially wreaking havoc on their opponents and making a powerful statement.
Let us know your thoughts about this exciting development in the comments section below. Are you thrilled to see Drew McIntyre back in the WWE and teaming up with Sami Zayn and Kevin Owens? Or do you have another wrestler in mind who would have made an ideal partner for the WWE Unified tag team champions? Share your opinions and join in the discussion!