In the astonishing pre-season trade, the Jaguars added Calvin Ridley to their roster from the Atlanta Falcons. In the 2022-2023 season, the Jacksonville Jaguars achieved a remarkable feat by making a significant improvement in their performance.
They transformed from a last-place team to securing the top position in the AFC South division, even securing a victory in the playoffs. The team's turnaround was evident as they closed the regular season with an impressive six-game winning streak.
This represented a remarkable transformation in their performance as compared to the first half of the season. The Jaguars' success can be attributed to various factors, including improved team chemistry, strategic coaching decisions, and individual player performances.
Calvin Ridley receives high praise from Jaguars WR Jamal Agnew
During a recent interview with Talksport, wide receiver Jamal Agnew spoke highly of his new teammate, stating that Ridley will present a formidable challenge for opposing cornerbacks. Agnew expressed confidence in Ridley's abilities, emphasizing the impact he can make on the field for the Jaguars,
"Just the way he moves, you can see. His route running, he can run, catch anything you throw to him, he's just different, man. You just watch him out there, he's a mismatch nightmare. In my opinion I don't think anybody can guard him in the league."
"We've got an explosive offense, obviously we've got Kirk, Zay, Evan, Travis Etienne. But add Calvin into that offense off of what we built last year already? The league gotta watch out."
Calvin Ridley is receiving some high praise from one of his new teammates 👀 pic.twitter.com/NBJB5wPqTk

— NFL on ESPN (@ESPNNFL) July 2, 2023
Fans reacted with humor and sarcasm to Jamal Agnew's praise of Calvin Ridley, referencing Ridley's past absence from games. Social media users playfully teased Agnew with tweets alluding to Ridley's temporary hiatus from football, creating a light-hearted and jovial atmosphere surrounding the situation.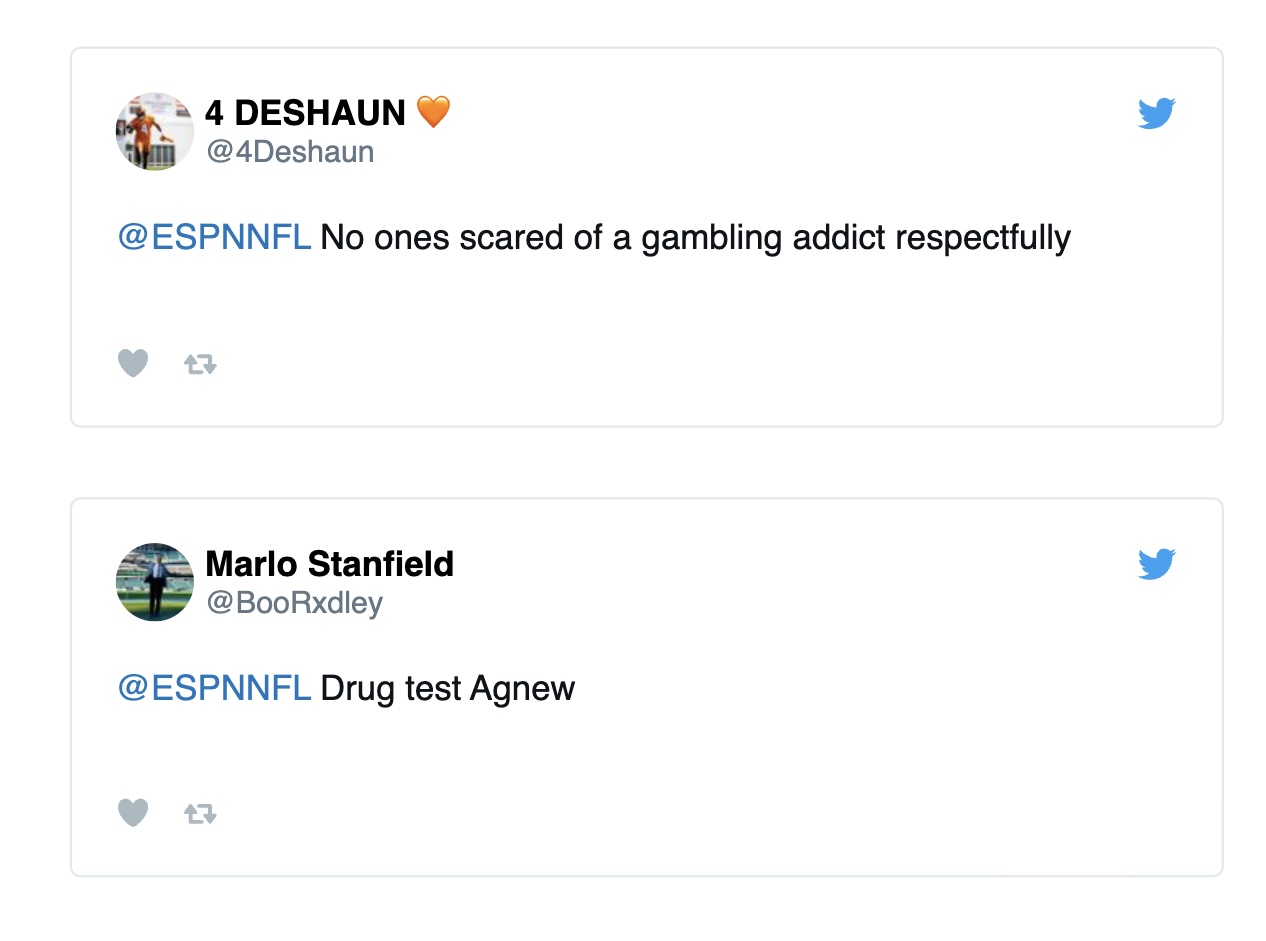 Calvin Ridley cautions other NFL players to avoid gambling
Jacksonville Jaguars wide receiver Calvin Ridley, who recently completed a one-year suspension for his involvement in gambling on football games, openly shares advice with fellow players. In an interview with the Florida Times-Union, Ridley emphasized the importance of discussing his personal experience and warning others to steer clear of sports betting entirely.
"A couple guys reached out. I just schooled them on what I know and how serious it is," Ridley said. " Even for me, once I found out I was getting investigated. I didn't know how serious it was until I left that interview. It's just schooling the guys on not to do it. It's not worth it at all."
#Jaguars WR Calvin Ridley warns NFL players to stay away from Gambling: "Just stay away from it."

Ridley says other players have reached out to him and he "schooled them" on what he knows and how serious it is.

More here:https://t.co/HJDrbZdLhj pic.twitter.com/j6DUf7wJjr

— Dov Kleiman (@NFL_DovKleiman) June 14, 2023
Calvin Ridley, reflecting on his own suspension and the seriousness of the offense, highlights the importance of avoiding sports betting to protect the integrity of the game and players' careers.
Although Ridley, as a first-time offender, received a significant penalty from the NFL, he hoped that his experience would serve as a deterrent to others. However, recent developments reveal that some players, like Indianapolis Colts cornerback Isaiah Rodgers, are currently under investigation by the league for alleged gambling activities.