If you look throughout the history of the NBA, one thing you will surely notice is that the model of power forwards position has evolved. In the early decades, we considered the traditional power forwards as a "mini center", a little further from the hoop but inside the paint. We expected them to back up the centers by blocking shots and making field goals under the rim. But the game has evolved, rules have been modified, playing positions and the roles of the positions have changed. Although there are always exceptions, in this era, you will see power forwards like Jayson Tatum, Pascal Siakam who are making field goals outside the paint and unlike the traditional style, these power forwards are getting better in the long-range shooting as well. This article will focus on the 10 best NBA power forwards of 2020.
The role of  Power forwards
The role of power forwards is quite similar to the centers. Just like centers, power forwards usually score by posting up under the rim and attempting hook shots or short jumpers in the paint area or under the ring. They are also regarded as better shooters than most centers. Players like LaMarcus Aldridge and Anthony Davis are all reliable mid-range shooters. And in the early season of Draymond Green, he used to be a great three-point shooter.
However, it is difficult to classify a player in the position nowadays. A clear example would be Jayson Tatum, the current Boston Celtics player. Tatum came to the NBA as a small forward, playing for the Boston Celtics, but it didn't take long for him to play as a power forward for the Boston Celtics.
Some NBA legends such as Tim Duncan, Charles Barkley and Dennis Rodman played as power forwards.
So, let's begin our discussion on the 10 best power forwards in the NBA right now.
#10.

Julius Randle (New York Knicks)

https://www.youtube.com/watch?v=mhl8DD1JaRI&ab_channel=Z.Highlights

Julius Randle has rightfully earned his spot on this list. Sometimes, getting out of the spotlight can come in handy to show all of your strengths. Randle's arrival at the Lakers was not so heartwarming because the club dreamed of drafting Embiid or Wiggins instead of him. Unfortunately, Randle was injured in the first game of his rookie season. Therefore, he couldn't play again until the following season, where he played 81 games, averaging a double-double per game.

Despite his steady growth, the Lakers decided not to get rid of him to create a more salary gap. This decision allowed Randle to commit a very successful step in his career: going to the New Orleans Pelicans. He signed for two years and in his first year in New Orleans, he met all of our expectations. He soon became a decisive big man with self-confidence, even though he still needed to polish some aspects of his game. 21 points and eight rebounds per game with 34% three-point field goal made are some indicators that foretell he is going to be the New York Knicks' mainstay soon
#9.

Kevin Love (Cleveland Cavaliers)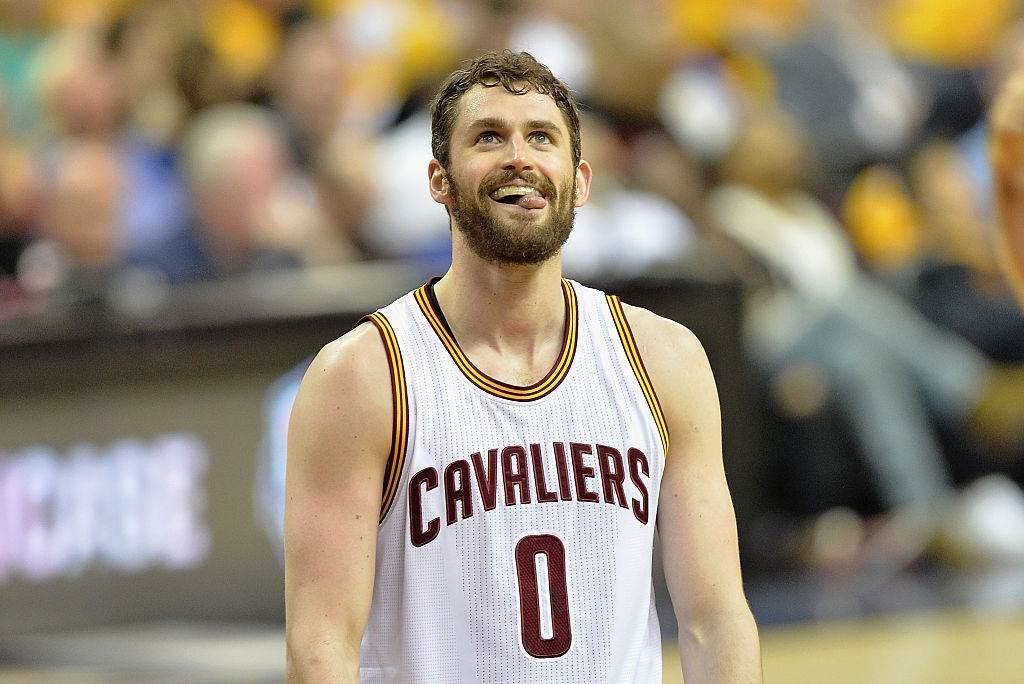 Kevin Love spent six frustrating seasons with the Timberwolves. During those years, he never played the playoffs, and over time, his role there became increasingly important. He was a jewel stuck in a mud hole. His best season in Minnesota was 2012 when he averaged 26.1 points and 12.5 rebounds per game. In 2014, fortune knocked at his door. Love was traded to the Cleveland Cavaliers, and two years later, he would get a historical title along with LeBron James and Kyrie Irving.
Throughout his career, Love has always received criticism about his game. Despite his numbers, he is criticized for several defensive issues. With the Cavaliers, however, the complaint was fiercer, but this time, it is his inconsistency that is pointed out. With the departure of LeBron and Kyrie, he is now the de facto leader of the team, but he never correctly assumes that role.
His first season as the leader of the Cavs was not so smooth. He hardly played 22 games due to injuries, and during that span, he only averaged 17 points and 10.9 rebounds per game. He should up his game to the next level if he is to continue being featured in this list.
#8.

Jayson Tatum (Boston Celtics)

Tatum has proved himself to be a valuable asset for the Boston Celtics as the offensive force that he brings with him is something that you can't avoid. The reason that he is in the 8th position and not higher is that the other players in this top list are more productive and consistent in their performance. Jayson Tatum sometimes sparks and lit up the whole game and sometimes goes ice cold. In the regular season, he averaged 23 points and seven rebounds and was 40% in 3p%, but in the 2019/2020 postseason Tatum started averaging double-double getting ten rebounds per game. Tatum was named all-star this season and was on the All-Rookie 1st team in 2018. If you look at Tatum's playing style, you will know a lot more about the modern NBA power forwards. Tatum has carried the Celtics team to the NBA Eastern Conference Finals. If he is consistent throughout the series, then we believe that the Celtics can be a viable contender to win the 2020 NBA Championship.
#7.

LaMarcus Aldridge (San Antonio Spurs)
Once he could be a strong contender to be one of the best power forwards in the NBA, but today he faces too many competitions. LaMarcus Aldridge is on his way to the fourteenth season. Blazers and Spurs have been his teams since he was selected in 2006 by the Bulls with the 2nd pick. His best year with the Blazers was the 2013-14 season in which he ended up averaging 26 points and more than ten rebounds per game.
He arrived at the Spurs in 2015 to replace Tim Duncan, who would retire a year later. Aldridge has some big shoes to fill in since Spurs want him to substitute one of the best power forwards in history. His first two years were not so good; in fact, he came to ask for a trade.
When the Spurs need him the most, he steps up. He increased his points by 5 points compared to the previous season and improved his defence considerably. He continues to maintain his excellent game under the hoop. Although he is 34, he is still a significant piece for Popovich and the Spurs. Now he has DeRozan to help him stay competitive.
#6.

Blake Griffin (Detroit Pistons)

An injury delayed his debut for a year, but that didn't matter since he brought the ROY award with him. That year Blake averaged 22.5 points, 12.1 rebounds and 3.8 assists per game. He came to dominate the NBA from the post, but he faced tough opponents and some dreading injuries which are taking its toll physically; Griffin becomes less explosive over his eight seasons as a Clipper. In LA, Blake was vital for the Clippers to return the franchise to the playoffs.

In Detroit, Blake has the same mission he had upon his arrival in LA: returning the Pistons to glory. He will be an essential part of Dwane Casey's plan. He will try to be a more evolved player than his former self.

Over the years, the league has seen Griffin's rebounding statistics worsen. This impact is indeed a downturn, but it is due to an evolution in his game. Griffin improved his outside game, his reading, and the ability to involve his teammates. In recent seasons, he has shot more three-pointers than he has ever previously. Although he is older and less physical, Griffin is more intelligent on the court.
#5.

Pascal Siakam (Toronto Raptors)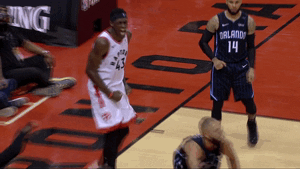 How does it feel about going from being picked 27th to win a ring two seasons later? Ask Pascal Siakam. That was a fantastic growth for a player who came to the NBA with no high expectations, but in his fourth season in the NBA, Siakam has something that many players long for, which is a title.
Siakam is a peculiar player because his game is so simple but, in most cases, he is a difficult player to stop. He loves to attack the rim, and over the years, he has been improving his outside shot. He went from making one three-pointer in his rookie season to make 79 in the past, 37% in three-pointers was a great addition to his crucial game.
Noteworthy is the right word to define Siakam; he is vital from the bench in his first seasons and essential in the starting lineup, where he was the third option after Kawhi and Lowry. Already with a ring on his finger and without Kawhi, Pascal Siakam is expected to step up his game further.
#4.

Draymond Green (Golden State Warriors)

https://www.youtube.com/watch?v=cX9DFEvRg08&ab_channel=AlwaysHoops

Green went unnoticed in the 2012 NBA Draft after being picked at No. 35 by the Golden State Warriors. In his rookie year, he played 73 games and averaged 2.9 points and 3.3 rebounds in 13 minutes that season. In the playoffs of that same year, his performance was better, and he became more vital for the Warriors. He improved his shooting percentages, points and rebounds and gained more minutes playing around 19 minutes per game. While he would never win an NBA MVP, he would be a perfect fit for any contending team.

In his second year, he learned more. He improved his shot selection, both two and three-pointers. Besides, he upped his good defensive game, excellent rebounding ability, and best of all, he knew how to involve his teammates. All of these exploded in years to come. He began to average more than seven assists per game.

Green's defence gave the Warriors their championships. Green ended up becoming the Warriors' perfect piece. Sure, he is rude to his rivals, but he does almost everything for his team: scoring, assisting, rebounding and even blocking and stealing.
#3.

Kristaps Porzingis (Dallas Mavericks)

Porzingis played two years in Sevilla before making the jump to the NBA. With his excellent court vision, his great size and efficient use of it, he is often compared to Pau Gasol and Dirk Nowitzki, although the Latvian he always wants to create his fame.

He was drafted 4th in the 2015 NBA Draft by the New York Knicks. The fans were booing him, and some even cried wondering why the franchise would pick him. However, the Unicorn did not take long to change the boos and criticisms to applause and constant praises. His rookie year ended with great expectations. He averaged 14.3 points per game to which he added 7.3 rebounds. Porzingis came to New York to carve his name in the once-powerful franchise.

In his third year, Porzingis successfully cemented his reputation as one of the best power forwards in the NBA. It is true that due to injury he could only play 48 games, but he averaged 22.7 points and 6.6 rebounds, also added 2.4 blocks per game.

Porzingis is a player who contributes on both sides of the court. His wingspan and his intelligence allow him to conceal his relatively weak physique to defend more vigorous opponents. Porzingis has a lot of homework to do, though, especially shooting consistency and staying healthy.
#2.

Anthony Davis (Los Angeles Lakers)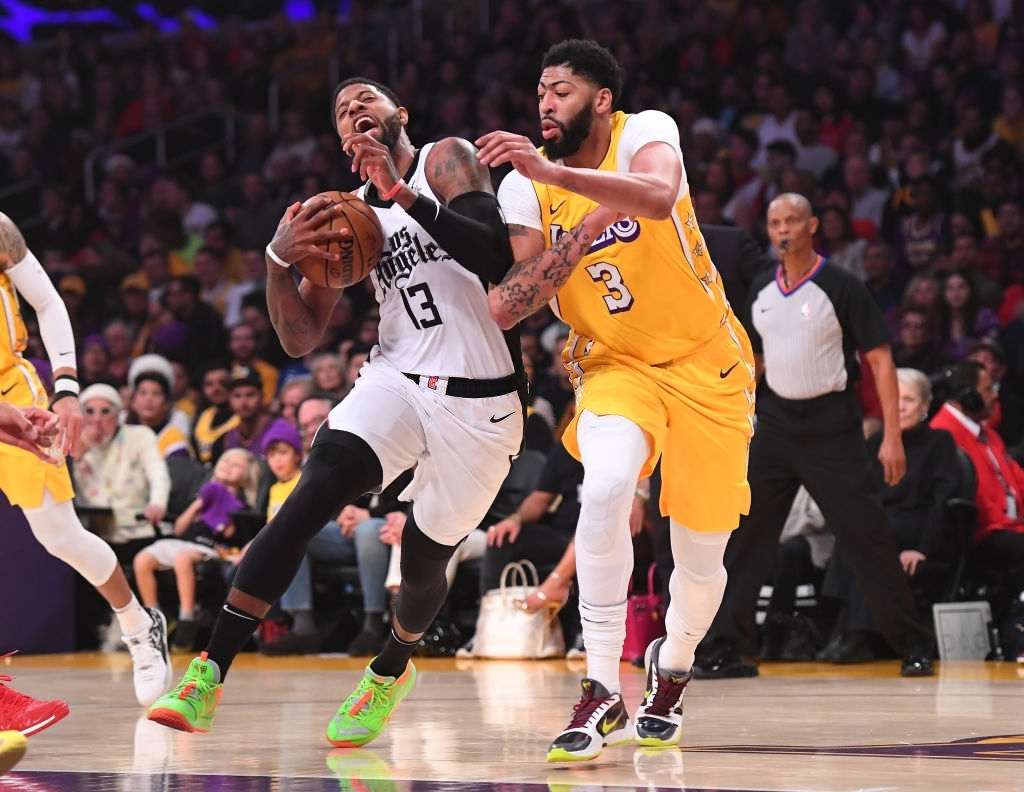 At 26, Anthony Davis is an alien who came to the Earth in the form of a basketball player. This power forward was the unanimous first overall pick of the 2012 NBA draft. He was picked by the Pelicans, to whom he swore eternal Love until the Lakers appeared on the horizon.
Pelicans' offence always revolved around him. In his first year in the NBA, he averaged 13.5 points and 8.2 rebounds per game. He was gradually improving his statistics and impact over the years. In his last season with the Pelicans, he averaged 26 points, captured 12 rebounds and made 2.4 blocks per game. He hardly played 56 games, and the Pelicans were out of the playoffs again.
From the Brow arrived in the NBA, he has gained some weight, and Davis has always been among the best power forwards in the league. Now he is a consolidated star and is the piece for which the Lakers have mortgaged their future.
He has always been an internal force capable of being decisive on both sides of the court but has taken another step in it. Davis has been improving his game and the understanding of it besides adding three-pointers that all NBA teams currently depend on three-pointers so much right now. The outside shooting also happens to be his ultimate lethal weapon to be a player who is almost impossible to defend in one on one situations. Now in Los Angeles, Davis will look for his first ring next to LeBron James. Of course, Davis is a significant upgrade for any franchises.
#1.

Giannis Antetokounmpo (Milwaukee Bucks)
Giannis Antetokounmpo's versatility is endless. He perfectly describes a modern NBA player with his ability to play make, scoring, unstoppable in the transition. Antetokounmpo is just perfect for the 21st century.
Three years ago was unanimously named as the Most Improved Player of the Season. His wingspan (2.21 meters) and his physique make him a fearsome player both as a rebounder and as a shot-blocker. Giannis can defend a quick guard or a physically talented big man. The Bucks have found in him a perfect piece to build a winning team with a future.
His last season was unforgettable as he led the Bucks to 60 wins for the first time in their history. He managed to take them to the top of the conference after 18 seasons without doing so. He averaged 27.7 points, 12.5 rebounds and six assists per game and that is his best number in the NBA so far. All this led him to win the NBA MVP.